Table of Contents
This post may contain affiliate links. See our affiliate disclosure for more.
Incorporation might seem like overkill for a side hustle. However, it's a crucial step if you want to save money and protect your work.
The "side hustle" emerged in popularity after the Great Recession. With millions of people unemployed, many found extra ways to supplement their income. As the economy recovered, the side hustle became more than just moonlighting – it redefined how we earn beyond our full-time jobs.
Today, you can drive for Uber, walk a dog with Wag, or host someone's storage with Neighbor.
Each month seems to bring a new service that helps people monetize their skills and passions. Successful side hustles aren't just a few dollars per month — they can pull in main hustle money. You can manage a $10M/year e-commerce business with just a laptop and internet connection. Freelancers can travel the world, building websites and shipping code. Marketers can optimize campaigns ten time zones away from their team.
Protecting your ideas and creative work
Dealing with clients is often a time-intensive, back-and-forth process for freelancers and contractors. Revisions, contract negotiations, subjective performance evaluations, and other unpredictable circumstances can jeopardize the ability to be paid in a timely manner. Freelancers often submit a project only for the client to withhold payment or demand additional work.
In an instant, lines of code, unique inventions, and proprietary research can all legally become someone else's property. When everything you produce belongs to the client, establishing a legal entity is the best way to protect your ideas and hard work.
Here's a real-world example showing the importance of incorporation. A developer started doing some extra work on the weekends for a growing startup. The startup asked him to prepare some code for a new feature as part of a market-fit test. That feature later became a massive success as part of the startup's larger platform.
With no legal entity protecting his work, the developer was left vulnerable – unable to profit from the code that led to the startup's success. Instead, he should have incorporated a business entity and signed a formal contract with the client. In that case, he would've been able to legally protect his work and receive the compensation he deserved.
Intellectual property rights are upheld in the US Constitution, but it's much easier to protect your IP if you legally incorporate a business. The business will act as the legal owner of your intellectual property, preventing costly disagreements over ownership.
Scale your marketability by getting official
As your side hustle grows, it's important to position as more than just an individual-for-hire. Apple, Khan Academy, and Twitter all started out as small weekend projects that turned into, well, you know the rest. Incorporation isn't just about protecting your work. From a marketing and branding perspective, having your own business entity makes it easier to appear professional to potential clients.
Growing as an incorporated business makes marketing much more effective too. You can give your business a memorable name, create unique branding, and delight customers as more than a freelancer. Ask yourself, would you rather buy from John DoeSmith, or from a company called Fresh&Tasty with a fully branded website?
"Nothing is certain except death and taxes"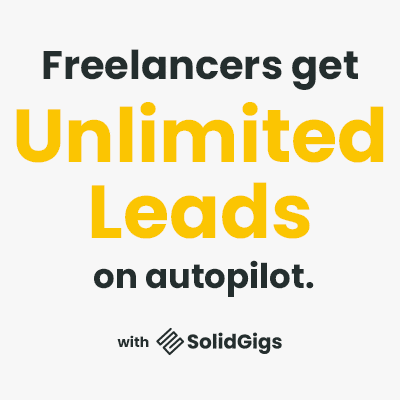 Taxation is usually one of the last things people consider when they start new businesses. However, you should be thinking about tax implications from the very early stages.
Incorporating a company helps separate company assets from personal assets, and it also enables business owners to take advantage of significant tax benefits. From start-up costs and legal fees to operating expenses and capital expenses, every business incurs costs. Without incorporation, many of these must be paid out of your own pocket as personal expenses. Incorporated businesses can write these expenses as tax-deductible, adding up to significant tax savings.
Furthermore, even successful businesses usually run at a loss for the first year or two. As a business, you can spread losses out over time through tax deferment. This grants your company the cash it needs to survive the early stages and ultimately turn a profit.
Get started the right way
In 2022, you can turn a variety of side hustles into main hustles with consistent focus and a bit of luck. Don't be held back as a sole proprietor — set yourself up for success by establishing a business entity. Protect your work. Build a vessel that scales with your talents. Take advantage of numerous tax benefits.
If you're thinking about freelancing, contracting, or launching a business as a side hustle, there's simply no reason not to incorporate your business and lay the right foundation for your growth.
Keep the conversation going...
Over 10,000 of us are having daily conversations over in our free Facebook group and we'd love to see you there. Join us!