Running a freelance design business is one of the most fulfilling careers you can embark on. Think about it – you spend some time honing your design skills, and then use your skills to make an income, hopefully enough to support yourself full-time. And beyond doing work that you're passionate about, you also have the luxury of working remotely from virtually anywhere in the world. Who wouldn't love it right?! Mmm, I don't mean to burst your bubble, but it doesn't quite work that way. While running a freelance design business is an exciting and flexible career choice, it comes with some obstacles which can dramatically increase your anxiety levels. Freelancing is a legitimate business model, which means you need to treat it like a business. Here's a brief look at the various roles you need to fulfil in your day-to-day operations:
The CEO – the person who does the strategic thinking and calls all of the shots.
The Designer – the person who actually puts in the work and ships client projects.
The CFO – the person who manages all of the finances for the business.
The HR Manager – the person who manages all of the people you bring in to help grow your business.
The Administration Assistant – the person who takes care of all of the emails, bookings, file management to ensure things are in order.
The Marketing Manager – the person who actively markets your business to ensure you always have new leads coming in.
There are 6 main roles in total, and in case you haven't picked up on it already, you are all of these roles. I don't want to freak you out, but this is the reality. The problem is then finding time to do more design work. As the more design you do for the clients, the better you get at design, the more testimonials you receive, the more opportunities for referrals, the more you have to showcase in your portfolio and the more money you can ultimately make. So how do you create more time to do design work? Outsource everything else? This could work, however it can be quite expensive to outsource 5 different roles when you're still trying to support yourself! The next option is to leverage your time by creating bulletproof systems. And that's what I'm here to teach you today. Let's get into it.
System #1 – Client intake and communication
The objective of this system is to save time whilst increasing your new client conversion rates. How do you do that? By creating a new client checklist. Pick up a pencil and write down all of the communication points from the moment a prospective client contacts you through till the start of your project. It might look something like this:
Respond to inquiry
Book consultation
Initial client consult
Send proposal and invoice
Follow up
Send receipt
Confirm project start date
Project commences
Once you've created the list, you can start to make improvements to your intake process. For example, you might find that your last email in response to a new inquiry worked really well. So you might decide to turn that email into a template that you can use in the future.
Same thing goes for your client consult meeting. Is there anything you need to get out of the meeting? If so, create your own personal agenda document to use as a reference. You might identify that you're spending too much time trying to book prospective clients for a meeting (particularly with different time zones!), so you could use scheduling software like Calendly to streamline your booking process. These are just a few ideas to get you started, which will create a solid foundation for good client management.
First things first though: create your list. Then focus on optimising each point of communication.
System #2 – Financial management
It's time to put on your CFO hat and think about your money. Having a financial system is important for 2 main reasons: compliance and decision making. Compliance is basically your tax obligations to the government. You need to have your books in order to ensure you meet your obligations (and to keep your accountant happy!). Having perspective of your income and expenses also allows you to make strategic decisions. For example, from your records, you may realise that you're spending too much on software products. From here you can make a decision to cut down or look for other alternatives. So how do you go about setting up a finance system? Simple: skip, paper folders and spreadsheets and use accounting software. There are a tons of apps on the market, including Freshbooks, Quickbooks, Xero, and Less Accounting. However, if you're new to this, I recommend you start with a free and easy-to-use app called Wave. Whichever app you use, make sure to link your bank accounts to the software (if possible) so your transactions automatically appear. You can also use the app to see how much you're spending and earning in different areas, as well as invoicing and receipting.
System #3 – Contact management
One question that stomps most my clients is: Do you have a system of contacting your past clients? More often than not, the answer is no. This doesn't just apply to past clients. Having a contact management system, ensures that you are building profitable relationships to help grow your business. Whether it's your clients, peers, mentors or influencers, being intentional about networking will do wonders when running a freelance design business. For contact management, I like to use a tool called Nimble. This is a great app as its main function is to encourage you to keep in touch with your network. You simply add clients and set the frequency of contact, whether it's every week, month or year. A contact could simply be an email, or a tweet. Either way, it tells you when you need to reach out based on the frequency that you've set. And the best part is that you don't have to worry about entering notes like you would with most CRM systems. So sign up and start connecting!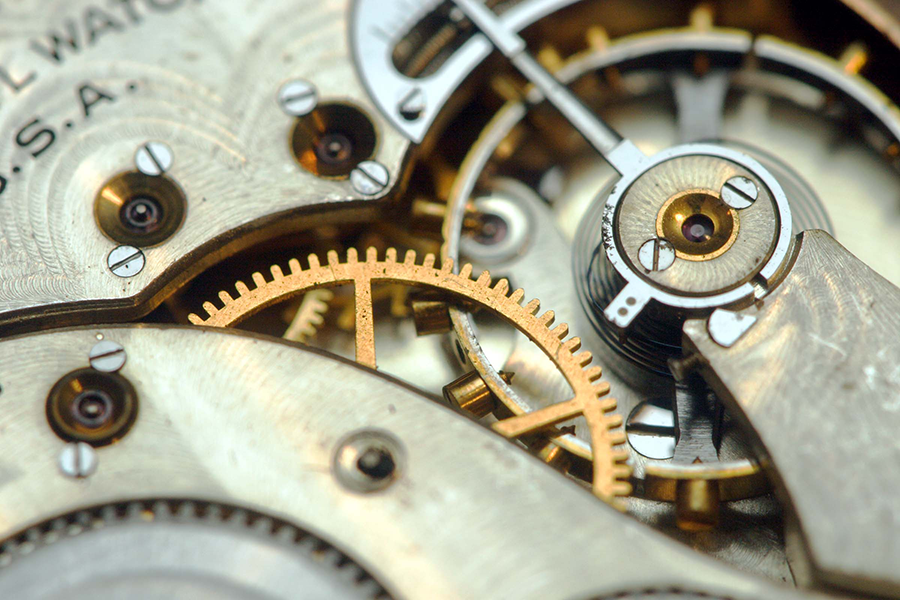 System #4 – Administration
To be honest, I think admin tasks are the biggest time-wasters in your business. But often we spend a large chunk of our time doing it. That's why you need a solid system for admin management. Administrative tasks include emails, file management and task management. Here's a quick breakdown of systems you can implement for each area. Email management The concept behind email management is the ability to turn an email into a task and archive the rest. Simple. So if you're using Gmail, use the to-dos function (star icon) to tag important email that need to be actioned. Then archive the rest. Or if you're using higher level software like IQTELL, there are built-in features that enable you to quickly add emails to task lists and existing projects. But don't forget to archive the rest! You want to keep your inbox clean. File management This one is quite easy. My system involves the use of cloud storage. I use Dropbox for large and archived files, whilst using Google Drive for live documents – projects that I'm currently working on. The main thing here is to ensure that you have organised all of your files into their relevant folders. There's nothing worse than spending 10 minutes trying to find a document! Task management There is so much talk online about what productivity app to use. (I know this because I used to be one of those productivity app junkies.) What I realized is that they all pretty much do the same thing and are only really effective for recording projects. So now my system involves a task management app like Wunderlist or Basecamp to record my projects and all of the related tasks. Then I use pen and paper to list everything I need to do today. After all of the apps and programs I've tested, pen and paper still seems to be the most powerful method for task management.
System #5 – Marketing
Once you find a few marketing strategies that work for you, the next step is to turn those strategies into a marketing system. For example, if you identify that you're getting 30% of your leads from social media activity, then you need to turn your social media tactic into a system. You need to answer the following questions to create a process for your social media marketing.
Have you created a list of content ideas for each social platform?
Have you signed up for a social media management tool like Buffer or Hootsuite?
Have you determined how often you want to post on each platform?
Have you determined the best times to post on each platform?
How often will you schedule posts in advance?
By answering these questions, you're forced to think about your process for content creation. And like your client intake checklist, having a system in place allows you to identify the breakdowns and make improvements. The same concept can be applied to all of your marketing strategies, whether it's blogging, social media or email marketing.
Are you ready to free up your time?
These systems are not complicated, but they do require commitment. I suggest you start by allocating 30 minutes a day to implement these strategies. Before you know it, your business will be running smoothly and you will feel fantastic. Do you have any systemisation tips that you have implemented into your business? If you do, don't be shy and make sure to share your insight in the comments so we can get a conversation going.
Keep the conversation going...
Over 10,000 of us are having daily conversations over in our free Facebook group and we'd love to see you there. Join us!