Table of Contents
This post may contain affiliate links. See our affiliate disclosure for more.
Upwork is arguably the most popular and one of the biggest freelance marketplaces online. Freelancers from around the globe have registered themselves on the platform to find work from businesses, agencies, and even individual clients worldwide. As a freelancer on this platform, you will find infinite opportunities in every field.
With such an open marketplace, the risk of scams on Upwork is also very high! Various scammers are waiting to take advantage of the freelancers on this platform. With this information about the scams one question might arise in your mind; is Upwork legit?
Well, we can answer this question with a simple YES! The presence of scammers on any platform doesn't mean that the platform is a scam itself. The platform only gathers the clients and freelancers in one place to make it easier for both to find each other at a common ground.
Now that you know that the platform itself is legit, let us move forward to explain the different types of scams that you might encounter on Upwork.
What Are Upwork Scams?
Upwork scams are the people and businesses that can be looking to take advantage of you by hiring you to work for them and not paying for the tasks.
Another usual Upwork scam is to ask for multiple freelancers to perform free trial jobs or even by making the freelancers perform tests in the hiring process.
The Upwork website itself warns its users to look out and report certain client behaviors that might be suspicious. These behaviors include:
A client trying to blackmail the users for good feedback.
A client asking to pay money to be hired for a project.
A client asking you to accept payment outside of the Upwork finance system.
A client trying to reach out to you outside the Upwork platform.
These all are the common red flags that every freelancer working on Upwork must stay vigilant about. The first three red flags are easily identifiable, but for the fourth one, the client might ask you to share your Skype or any other platform's profile to share certain file formats with you.
These scammers might claim that the file contains specific instructions about the task you are hired for. But in reality, the file can contain certain types of malware that can harm your computer and also makes your data more vulnerable.
By looking at these red flags, you can easily identify potential scammers. Here we suggest you quickly report the scammer's profile to the Upwork platform. This is because you might save yourself from Upwork scams, but there are other freelancers on the platform that might become prey to these scammers.
Which makes it your responsibility to protect your fellow freelancers from such scammers as well! Upwork is a worth-it platform for all freelancers looking out for certain projects to make some money in return.
As an active user of the platform, it is your moral duty to report any suspicious activity by any client to make the platform safe from various Upwork scams.
Types of Upwork Scams
There are various types of Upwork scams that you might come across. Some may include:
Asking for an initial deposit to be hired: This is one of the most common scams on Upwork. The client might ask you to transfer an initial deposit due to any reason to be hired with him/her.
Asking for free samples: Yes, the client might ask you for samples before hiring you. But if the client is asking for more than what is needed in the name of samples, then that is a scam for sure.
Asking for you to accept money outside of Upwork: Never accept any money from the client outside of the Upwork platform. The client might seem trustworthy and might send payments for the first few tasks, but after some time, the client can ghost you without any reason.
How to Report Upwork Scams
Reporting an Upwork scam is very easy through the platform, you just have to "flag" the potential scammers profiles. Here you don't have to worry about revealing your identity as all the reports on Upwork are confidential. After receiving the report, Upwork might contact you through email for further details.
You have to remember that due to the security and privacy concerns, Upwork doesn't share the results and findings of your report. So you can easily flag any Job Posting, Freelancer Portfolio, Freelancer Profiles and Projects in Project catalog that looks like violating Upwork's terms and conditions.
Depending on which of those you are wanting to flag, it will either say "Flag as Inappropriate", "Report this Message" or "Report this Project".
It's important, though, to only report a scam if you truly think it is — flagging for no apparent reason, or out of spite, is not valid or accepted.
6 Tips To Help You Avoid Upwork Scams
On Upwork, every freelancer is vulnerable to specific Upwork scams. If you are an existing user of this platform, then you might have also experienced certain Upwork scams up till now.
And even if you don't have any experience with these scammers, you must be much more careful about who you take on as a client and how you set your expectations.
The biggest relief here for you is that these scamming situations can be easily avoided. You can for sure steer clear of almost all Upwork scams with the help of a little prep work and intentionality with how you do business on Upwork! We have listed down a few tips to ensure you are safe from every type of scam on the platform.
1. Understand Upwork's Role In Your Freelancing Tasks
The first thing for you to understand is the role of Upwork in your freelancing business. Yes, while freelancing, you are a business owner taking care of the individual projects that you are working on for your clients.
We know that freelancing isn't anything like a traditional business, but seeing yourself as a businessperson handling a business can help you in proving your full potential.
So, if you are a business owner registered on the platform, what role does Upwork play in all of this? Well, this platform is just an opportunity for you to showcase your talent to acquire more clients and projects without any hassle. Neither Upwork nor you owe anything to each other in return.
With this, you can easily get the idea that you are completely responsible for anything that happens between you and your clients! So, you have to keep this thing in mind when things go south, you cannot blame Upwork as it is just a platform providing its services to you and your clients to find work and hire people accordingly.
The most you can do is report a client for scamming you to Upwork and then it's the platform's responsibility to take care of the Upwork scams and remove the scammers from the platform.
But Upwork will not compensate for what is already lost! So before signing up for any work you have to make sure that all your concerns are addressed by the client.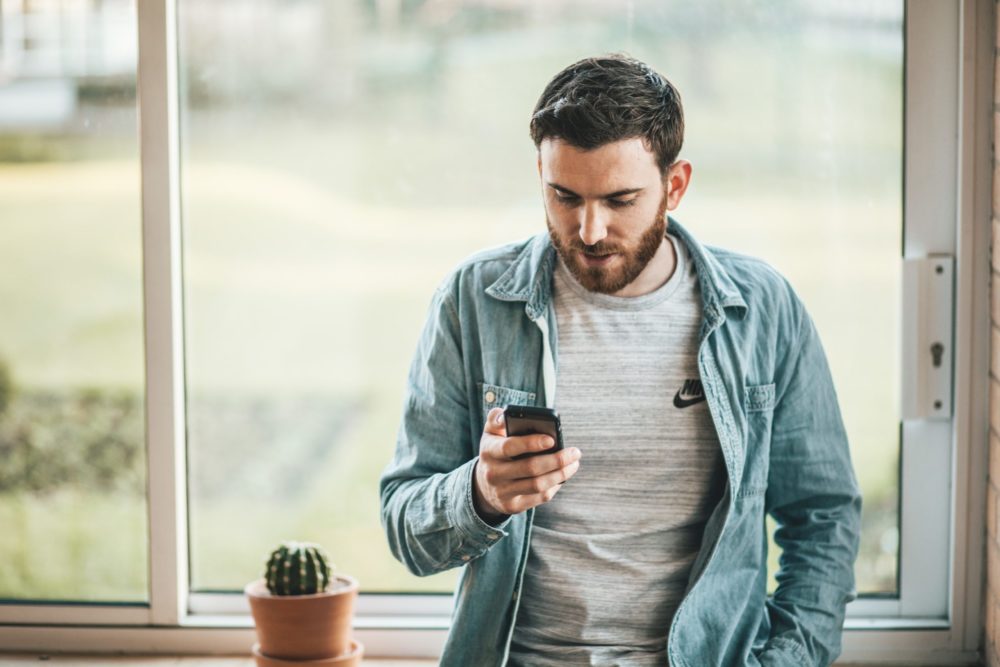 2. Do Not Communicate Outside Of The Platform
Okay, so you might have already come across some clients on Upwork asking you to share your contact number or email address to have a clearer discussion on the topic. Most people, especially the newbies, go for this as at first everyone is desperate to find a client and start their journey on freelancing projects.
The client might then ask to hire you as a freelancer for their project but they want to avoid the Upwork fee for both of you. This is the first red flag that you have to look out for.
It might be that the client is telling you the truth, but there is a very high chance that the client might be one of the Upwork scams looking to scam you.
These scammers usually get the freelancers to work outside of Upwork for them, and once the project is completed and submitted, they ghost the freelancers and never pay them. The first thing to remember here is that you must never go off the platform for anything. All the processes must be completely transparent on the platform.
And getting off the platform might also make Upwork find out. In such a case, Upwork can easily kick you off the platform in no time.
The chances to get scammed increase when you go off the platform, but here you must also remember that things can also go south while being on the platform as well. But in this case, you will at least have the required documentation in one place!
3. Don't Work Without Getting Paid
Here you might think that why would anyone work for a client without getting paid? Well, it's not as simple as it sounds. Especially if you are a newbie, the desperation to get the first project on the platform can lead you to make such a decision yourself. This happens all the time on the platform!
But first, you have to understand the two types of projects available on Upwork.
Fixed Price Projects
These are the projects for which you and your client agree to a lump sum amount for the whole project. This may seem like a straightforward contract, but there are still a few red flags that you must be aware of while signing off on any deal with a client.
The first thing you have to remember is that the project must be divided into several milestones instead of a single completion milestone. At each milestone, you must submit the draft to the client and get paid for that part. This ensures that the client will not scam you for a big project.
But here is another catch, the money you will get after the completion of the milestone won't come straight to you. Instead, it goes into an escrow account held by Upwork. The money will only come to your account once the client releases the milestone to you.
Hourly Price Projects
Hourly priced projects are usually considered a little safer option than fixed price ones. We say this as you track your hours on Upwork's time tracker, and at the end of the week, your hours are added, and you get paid after a few days. But it being safer than fixed-priced projects doesn't make these hourly projects completely safe.
If you are an experienced freelancer in your field and are charging high hourly rates for your services, then a huge amount of money might gather up at the end of the week. The client might or might not pay your dues at the end of the week.
One way you can avoid such inconvenience is by capping the hours you work per week. This can be done until you are sure that the client is trustworthy and is not one of the Upwork scams.
4. Do Not Accept Payment Off The Platform
Upwork provides clients and freelancers with a very good payment option that transfers money to the freelancers' accounts in only a few days.
You must always accept payments from clients only through the Upwork platform as this is a safer option for you, and you can track your payment.
Many Upwork scams might try to lure you into accepting the payment of a project off the platform.
You must never agree to such demands of the client as in the end; you might end up getting nothing as you don't have any proof that the money did not come into your account whatsoever. This point also goes for the other marketplace websites for freelancers.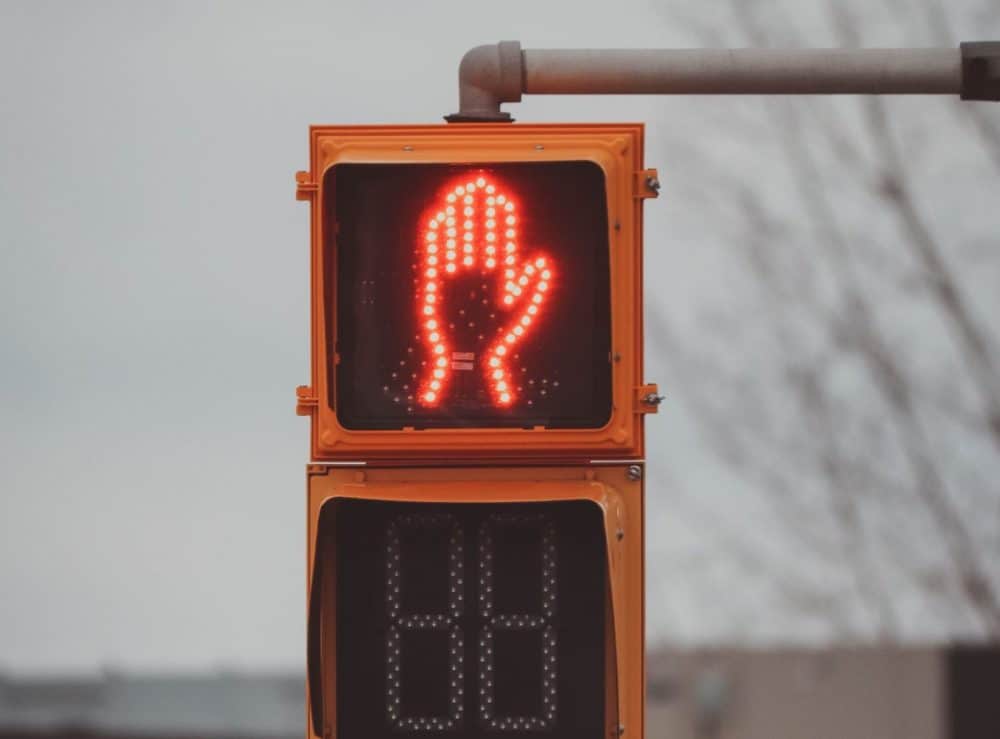 5. Do Your Research
You have to be more careful when selecting a client to work for on the platform. Always do your own research on the client's history and rating. If the client doesn't have a very good history with the other freelancers, then don't sign up with that client.
6. Ask Questions
Asking questions is the most important thing to do when a new client reaches you. You have to clear out all of your confusion with the client. You have to remember that there is no such thing as too many questions!
Putting It All Together
Upwork provides great opportunities for freelancers to showcase their talents and in return, get their dream projects from the clients. But Upwork scams might make your experience bitter with the platform. You just have to remember to stay vigilant and follow the tips mentioned above to avoid any kind of scam on the platform.
Keep the conversation going...
Over 10,000 of us are having daily conversations over in our free Facebook group and we'd love to see you there. Join us!