Table of Contents
This post may contain affiliate links. See our affiliate disclosure for more.
Here's a tough truth about project management for freelancers: no one tells you how much of your time you'll spend managing projects as opposed to actually working on them.
The upside? There are tons of project management software for freelancers on the market right now. Way more than there used to be.
And if you're tired of project management consisting of a painfully high-maintenance spreadsheet or a wall full of sticky notes, you're in luck.
Below, I've compiled a list of the best project management tools for freelancers. I've spoken with our giant community of freelancers and I've tried quite a few of these tools myself.
They're all great options. You can't go wrong with anything on this list.
Take a look at the full list, give some of them a test run (most of them come with free trials) and decide which tool is going to work best for your own project management as a freelancer.
You can also see our full list of all freelance tools here.
Key Takeaways:
Determine your specific needs: Before choosing a project management tool, consider what features are important to you, such as time tracking, task assignments, collaboration, and reporting.
Take advantage of free trials: Many project management tools offer free trials, which can help you test out the software and see if it meets your needs before committing to a subscription.
Find a tool that integrates with your existing tools: If you use other software tools in your business, such as a CRM or accounting software, look for a project management tool that integrates with those tools to streamline your workflow.
Here are the best project management software for freelancers:
In the world of all-in-one software made for freelancers, Moxie is one you cannot pass up. One of their features is a robust project management tool that helps you streamline your projects and process to save more time.
Have a ton of projects going on at once? Choose from different filters such as deliverables (and their deadlines) in both a list or kanban style, or just by projects. From attachments, statuses, sub-tasks for each project, and more, Moxie is the project management tool made for freelancers to keep your business running smoothly.
Harlow is the ultimate solution for freelancers who want to streamline their business operations. With this all-in-one platform, you can automate invoicing, use ready-made proposal templates, and do much more, all while looking professional.
Harlow helps you save time and stay organized. You can even try it for free for 14-days! From pitch to pay, let Harlow take care of your needs.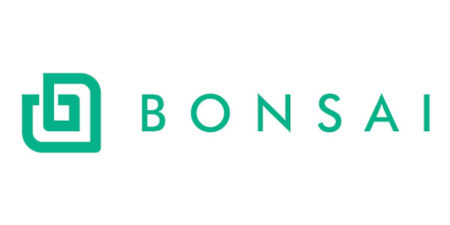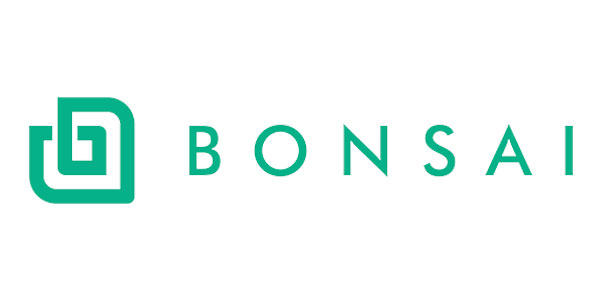 Another favorite freelance project management tool of mine is Bonsai. Bonsai has everything you could ever need when it comes to project management for freelancers and aims to help you put your freelance project management on autopilot. You can read my in-depth review of Hello Bonsai here.
The Bonsai app has a really great 30-day trial you should definitely check out. If you really feel bogged down by project management as a freelancer, Bonsai could be the help you've been looking for.

When it comes to project management for freelancers, Freshbooks has pretty much anything you could ever need. Which is probably why they're one of the most well-known project management tools for freelancers out there.
With Freshbooks, you can keep all your projects flowing and get paid on time, plus you can produce better work, faster while Freshbooks handles all the details of your project.
Lots of freelancers in the Millo community use Freshbooks and I've heard really great things about them personally. If you'd like to give them a shot, they've got a 30-day free trial. The best part? You don't even need to put in a credit card to try their service.
Monday is one of the best project management tools for freelancers that features an array of capabilities for your business. I like to consider it an Excel sheet on steroids — it's pretty customizable and easy to use with any industry or profession.
If you have a remote team you work with, or even just a lot of moving parts in your business as an individual, you can use Monday to track your projects, create automations for improving your workflow, and integrate with hundreds of other apps to keep your tools connected and your project management moving forward.
Named one of the top ten tools for freelancers by Forbes, Plutio is a project management software for freelancers that can do it all. Invoicing, time tracking, proposals, CRM, and more — you'll be able to streamline your business with ease.
The built-in messaging inbox eliminates the need for separate platforms like Slack, and keeps your team communication accessible in one place. Recently, they've also added new templates for proposals, tasks, contracts and invoices, helping you get on the right path with your business. Their impressive (and might I say, beautiful) user interface design sure doesn't hurt either!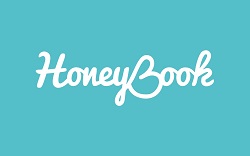 HoneyBook is an all-in-one project management software for freelancers. It has tons of features to help run your business seamlessly, from proposal to invoicing.
With HoneyBook, you can easily create and send branded proposals, contracts and customized invoices, all the while staying on top client tasks with automated alerts and notifications.
It's definitely a popular pick among creative professionals for having gorgeous dashboards, where freelancers can see their proposals, ongoing projects, invoices and time tracking – all in one place.
Sign up for HoneyBook today and get 50% off on your first year. 
8. ClickUp (what we use as a team)
ClickUp is an extremely powerful project management tool that can basically do anything you want. If you've used Asana (or Monday), it's as if the two combined and quadrupled into something greater. Although it can seem overwhelming at the possibilities, you can also simplify the tool which means ClickUp can make project management for freelancers a complete breeze.
With a ton of automations and integrations available (in addition with Zapier), your processes can start to work for you instead of the other way around. For example, you can setup forms and embed them onto your website so it automatically creates a task for you when submitted. This is just the beginning of what's possible with ClickUp.
9. Trello (FREE) (what I use personally)
Trello is a very popular project management tool for freelancers that does one thing very well — kanban boards. It's extremely simple, and not very extensive at all, but it's an effective and easy platform to begin using.
Set up boards for different projects, creating a progression for every step along the way, it takes the headache out of project management for freelancers. They also feature some robot automations, to streamline a bit for you, but at the end of the day, Trello is one of the best project management tools for freelancers looking for a simplified solution.

10. TimeCamp (14 day free trial)
TimeCamp is a comprehensive time tracking software. It stands out from other free project management apps with its transparent project tree structure with unlimited tasks. What's more, you can add tags to each project or task to make the workflow even more organized and transparent.
Based on tracked time, users can generate the rich-data reports for each project or employee, choosing from predefined settings or creating custom ones. Budgeting reports help to estimate and keep an eye on the resources.
TimeCamp streamlines the workflow with accurate time tracking and attendance management. Knowing how much time we usually spend on different tasks gives a new perspective on our own and team's performance.
What's more, the tool offers a free plan that includes unlimited users, projects and tasks.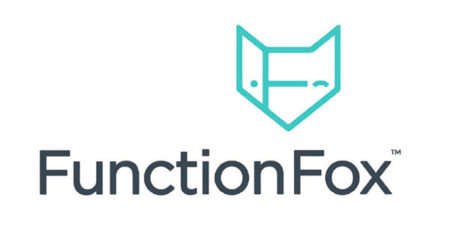 FunctionFox's goal is to help you stay organized, stay on budget, and stick to your deadlines—all while staying creative. They've built a really beautiful interface for to help improve project management for freelancers and the coolest feature has to be the customizable dashboard. It's the best project management software for freelancers who are picky about their reports… like me. 🙂
You can try the FunctionFox app free for 14 days and test out the project management dashboard for yourself! And if you want to step it up a notch, do check out FunctionFox lite which is specifically made for freelancers and solo business owners.
A truly all-in-one solution for freelancers, 17Hats is a project management tool and more. With quite literally 18 different tools built-in to their platform, you can completely run your business with 17Hats.
On the project side, you can manage current projects, see what's current/upcoming, and make sure your projects stay on track. You also have the ability for invoicing, bookkeeping, online scheduling, and contracts — which is only a sliver of the suite they offer.
ProofHub is one of the best project management tools for freelancers in the market. It's an all-in-one software that can replace the many tools you use as a freelancer to manage your projects and client communications.
You can easily create projects, add people, define custom roles, take notes, easily share files, review them using a powerful proofing tool and do a lot more. It also has an in-built chat app to bring all your communications at one place.
ProofHub also integrates seamlessly with third party apps like Google Drive, OneDrive, Dropbox, Box and more to give you a central place to access all your data.
It comes with a free-trial, so you can take it for a spin before you actually start paying for it.
GanttPRO is one of the best Gantt chart based project management software in the market. It allows creating unlimited projects and working with unlimited resources, even on a free trial. It is quite a reasonable offer if you are not sure whether a tool is a right fit for you.
With GanttPRO, you can create tasks and projects in minutes as the learning curve is pretty short. So, instead of wasting time on figuring out how the software works, just after 10-15 minutes, you get a project management tool you can rely on with your numerous freelance projects.
The software is rich in features: comprehensive task management with dozens of settings, time logging, attachments and notifications, deadline, cost, and budget management, and even reports. On top of that, you can easily export your projects to PDF, PNG, and Excel formats or share it with third parties.
Asana is one of those project management tools that might take a little getting used to, but once you have your system in place, can help you run your day-to-day tasks pretty seamlessly.
This is truly just a project management tool only (none of the invoicing/contract/etc. fluff), so they focus on making sure their software is dialed in on making your life easier. Managing a team and assigning tasks, project goals/milestones, and overseeing your projects is truly very simple and effective with Asana.
Even though Everhour is a time tracker primarily, it provides an all-encompassing working experience: you can track your time on tasks, send invoices, create reports, sync up with other tools, and fully automate your performance to the extent you never thought was possible.
Thanks to a range of integrations (such as Asana, Trello, ClickUp, Jira, Basecamp, and many more), you can power up your favorite tools with Everhour's functionality. Monitor your progress, set estimates, and make changes and tweaks in your workflow immediately if you're noticing something is not working. It lets you know how much time is spent on each task which can be crucial in certain projects. Everhour offers a 14-day free trial plan so that you can check it out for yourself before fully committing to it.
That's our list of project management tools for freelancers
That about wraps it up. If there are any project management tools for freelancers that you feel we've left off this list, join our Facebook group (link below) and let us know!
Keep the conversation going...
Over 10,000 of us are having daily conversations over in our free Facebook group and we'd love to see you there. Join us!