Table of Contents
This post may contain affiliate links. See our affiliate disclosure for more.
They said 'yes'!
Landing a new client is easily one of the most exciting moments in a freelancer's workflow.
So good, in fact, that you may be tempted to channel all your enthusiasm into getting started right away.
But hold it right there…
Before you rush off to get into the meat of the work, consider how you can make starting the project a smoother process for both you and your client.
Onboarding is the critical first part of a business relationship. Your client already thinks you're good—that's why they hired you.
But an effective client onboarding process will signal that they made the right decision by showing how professional and organized your processes are, and how much you seek to truly understand what it is they want out of the project they hired you for.
But beyond impressing your client, a client onboarding process can actually help you do your job better.
With a streamlined process in place, it won't take a bunch of your time to slowly extract all the information you need from your client to get started.
You can automatically send out your standard questions or requests, and quickly get the answers you need, leaving you more time to get the important work done.
Plus, the more information you have from your client, the more efficiently you can work towards the result they are actually looking for, without any miscommunications or false starts.
By the time you've finished this article, you'll be well-equipped to launch your own client onboarding system, so you can create better client relationships, make more effective use of your time, and do better freelance work.
What is client onboarding?
Client Onboarding is the process of bringing a new client into a freelancer's workflow. You can learn more about the definition of client onboarding in our glossary.
If you're thinking you need to master another new concept, let me assure you, you're more familiar with the idea of client onboarding than you may think.
There's a simple, relatable example that we're all familiar with: the traditional new employee onboarding process.
Typically, when a new employee begins their first day of work, they may receive a company welcome package that includes goodies like a notebook, pen, and the all-important employee handbook.
The employee handbook is filled with answers to commonly asked questions and other useful information. What's the purpose of giving the new hire a welcome package and employee handbook?
To make the employee feel welcomed and to begin a lasting relationship with the company

To familiarize the employee with the company's branding and message

To communicate the company's expectations and rules of engagement
Just imagine how a new hire might feel if their employer did not take the time to extend a warm welcome, didn't set any expectations, and offered no roadmap on navigating their new environment.
If the employee had questions, they would have to use the time that should be devoted to revenue-producing activities to seek answers from their coworkers.
Client onboarding works in much the same way.
When the new client begins their relationship with you, a well-planned onboarding process can:
Help them feel welcomed and establish a lasting relationship with them

Familiarize them with the way you work and what they can expect from the process

Determine what you need from them in order to successfully complete the project
A robust client onboarding system opens up channels of communication, provides transparency into your processes and ensures expectations are aligned. In short, it sets the stage for a successful relationship.
Plus, it helps prevent a situation where your new client is left feeling neglected or confused about what's next, or worse—bombards you with new questions every day, taking away from the time you're able to use to actually complete the project.
Let's take a closer look at why the client onboarding process is so important.
Why client onboarding is important
As a freelancer, your clients are your business. Treat them right, and they'll come back again and again—and send you referrals too.
This means that delivering an amazing customer experience is a crucial part of growing your freelance business. And it does not rest solely on the finished work; it also encompasses how you start.
Getting off on the right foot is essential for the sustainability of your business, particularly as clients are three times more likely to churn during the first 90 days of working together.
Let's take a closer look at the major benefits of an effective client onboarding system.
Sets clear expectations
With an effective onboarding system, your client will have a clear understanding of what they can expect from your service, as well as what you expect from them to be able to successfully complete the work they hired you for.
The onboarding process is key to ensuring you're both on the same page in terms of what you can deliver when you'll deliver it, how involved the client needs to be, and what the anticipated outcome is.
Having these expectations aligned from the outset means both parties know exactly what they're getting into, and there won't be any surprises or disagreements along the way.
Educates your client
Your client chose your freelance service because they believed you could deliver a solution to their problem.
In their eyes, you're the subject-matter expert and they will look to you for guidance, helpful feedback, and suggestions about their project.
You onboarding process can educate them about items related to your service, like how long things typically take, how you'll work throughout the process, and what measure of results they can expect.
Creates a good client relationship
You've heard it said many times: "You never get a second chance to make a good first impression." Think about the customer service experiences you've had that left you feeling 'wowed'.
They were probably experiences with elements of consideration, communication, and someone giving you more than you anticipated.
Your clients will experience the same from a successful client onboarding process. You send a message to your client that you are organized, professional, and accountable for the deliverables that you promised.
As a result, you'll strengthen client relationships and encourage them to trust you both throughout this project and with future work. If you need help actually getting more organized, you may want to consider using a CRM.
Increases the project success rate
The client onboarding process is where you can gather all of the information that you need to make your project successful.
Rather than fumbling around for information or assuming things, you get the answers you need to ensure you're leading the project in the right direction and have a good understanding of what's important to the client.
Taking the time to get aligned in terms of what success will look like means you'll both be working towards the same goal from the outset, which makes success not only easier to measure, but also easier to reach.
Saves you time
An effective and thorough client onboarding system eliminates the dreaded email ping pong. It usually starts with a 'Ping' from your client. "I wanted to follow up to ask a few questions about your process and how soon I can expect delivery."
Now, instead of focusing on completing your client's project, you have to serve answers to questions that should have been anticipated and addressed before this volley. Pong!
Like you, your client probably has a busy schedule. Save both of you time by streamlining requests for information or set up items that you need from them.
Immediately address common client FAQs and make a clear determination of what they can expect next.
Having a standard onboarding process in place means you won't need to reinvent the wheel each time you get a new client. Everything is templated and ready to go, allowing you to move forward with the project sooner.
Ensures nothing gets missed
The workflow of a busy freelancer can be anything but consistent.
If you're juggling multiple clients and deadlines, it can mean that important details and clear expectations are inadvertently omitted during the initial work request, leading to assumptions, misunderstandings, or scope creep.
By implementing a systematic or automated client onboarding approach, you can reduce your grey hairs and ensure nothing gets forgotten.
8 Essential questions to answer when creating your client onboarding process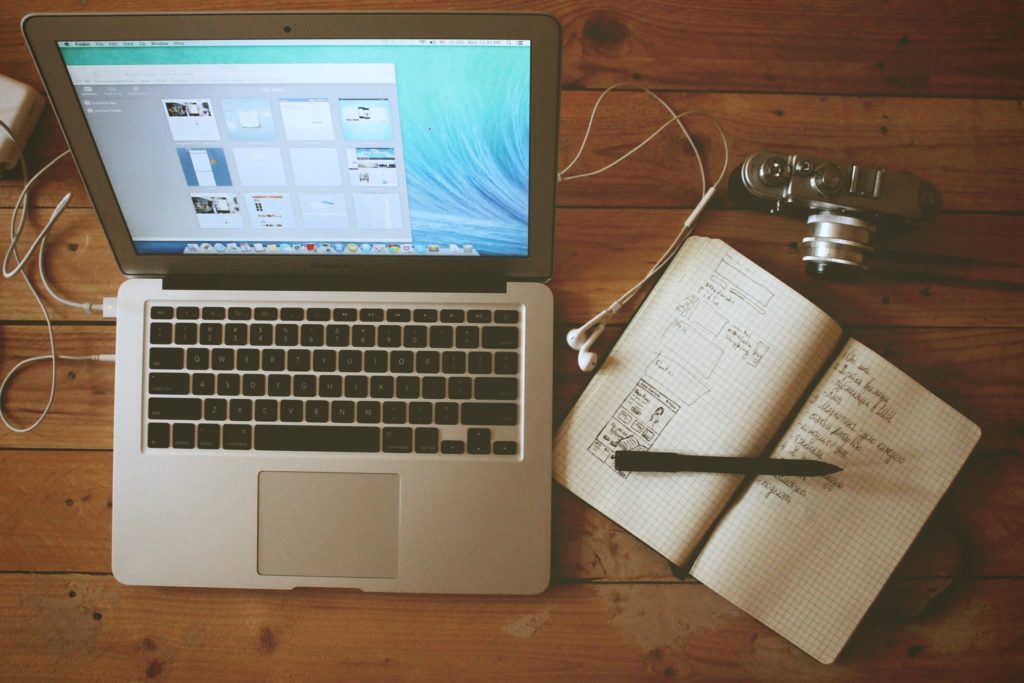 Your client onboarding process is designed to make working together easier from both yours and the client's perspective.
When putting your client onboarding process together, ask yourself the following questions:
1. What expectations and boundaries need to be set?
You may need to let your client know things like when they'll receive work from you, and what kind of feedback you'll expect from them in return. It might also be helpful to tell them the best times to contact you and how quickly they can expect a response.
2. What does my client need to know and learn?
You'll want to anticipate what it is your client wants to know about how your process works, what you actually do, and when they can expect to start seeing results.
Marketing coach Brandi Johnson recommends letting clients know how long something takes so they know what to expect and can plan accordingly.
"Sometimes a client will think "this should only take 5 minutes!", so it's hard for them to see why you may need a 24-hour turnaround time for any request."
Think about your previous client projects. What do you wish your clients had known before they started?
You may wish to answer these questions in an email (it's a good idea to have a template you can customize) or with a client welcome pack.
3. What do I need to do?
Your client onboarding process might include some items you need to check off on your side, like:
Setting up your new client in your invoicing software

Sending a contract for your client to sign

Sending an invoice for a downpayment

Sending the client a questionnaire
Add all of these to your standard checklist so you always follow the same process.
4. What does my client need to do?
Make it really simple for your client to check off any tasks that are on their plate, like signing a contract, paying the deposit, answering the questionnaire, or giving you access to information or software.
You might like to prioritize these items so that you don't have to ask them for too much at once.
5. What do I need from my client?
You'll likely need to learn more about what your client does, why they hired you, and what they want from this project.
As well as answers to these questions, you may also need access to some of their software or data. Make a list of the things you need from them and think about the best way to request these.
6. What does my client need from me?
There might be a few things you need from your client, but think about what they might need from you too. If you want them to give you a calculation of lifetime customer value or access to their Analytics software, do they need information from you on how to do these things?

Shaurya Jain, SEO Consultant at Attention Always says, "Most digital marketing freelancers need access to Google Analytics and Google Search Console of the client's website but most client's don't know how to add a freelancer to them. So I like to link out to a tutorial in my onboarding form so that there is no back and forth as to how to do it."
7. What possible obstacles can be avoided?
A good way to think about which things you should tell your client is to consider if you've had any issues with previous clients. Is there anything that can hold you back from completing your work?
What are your biggest frustrations with clients, and how could you put steps in place to stop these from happening again?
8. How can I add value?
Is there anything additional you can do to make the experience even better for your client?
Ultimately you are now working alongside your client to reach their business objectives, so consider whether there is any advice or information you can offer them that might help them get there faster.
7 Essential steps for a successful client onboarding process
Once you have answered these questions, you can write a Standard Operating Procedure (SOP) for your own client onboarding process.
Taking on a new client requires a sequenced, step-by-step approach, where one action triggers the next.
Here are some essential steps you may consider including in your client onboarding processes.
1. Proposal
A successful client onboarding process begins before you even seal the deal, with a proposal that clearly outlines what the client is getting themself into.
A great proposal uses simple language detailing an overview of the problem and how it's going to be solved, and includes:
Project deliverables

A timeline

Your fees

Your terms and conditions
Before the prospective client is ready to sign away, they'll probably have some questions they want answered. It's a good idea to set up a time to run through the proposal with them in case they have any questions or would like to make any adjustments.
2. Contract
Your proposal was accepted. Great! Now it's time to make it official. Always start new projects with a contract. A contract isn't just boring legal jargon. It's there to protect you and your client in case something goes wrong.
Start with a simple template, like this one, that's easy to understand so you can update it with each client's details.
AND CO's software can also automatically convert your proposal into a contract for you, and send it to the client for e-signing.
At this stage, especially for larger projects, you may like to ask for a downpayment. Why? New clients are unknown. A deposit secures your time and ensures you won't be left chasing up before you've even begun.
How much you ask for depends on your project size and length, but a general rule is to take 50% upfront, which should provide a buffer and keep you afloat until final payments come through.
3. Questionnaire
As soon as the contract is signed, you'll both be itching to get started. This is the best time to get your questions answered by your client and get access to any tools you need.
Create a template for a friendly welcome email that thanks your client for their business and lets them know that the questionnaire is an important step to help you both get what you want out of the project.
Attach or link to your questionnaire in the email. This should be a standard template questionnaire that you've customized to remove any questions that you've already covered with the client or that aren't relevant for this type of project.
Your questionnaire can ask for any passwords or access that you need, as well as covering all the important questions you need answered from your client.
Hopefully in your initial conversations and discovery stage you've already got a clear idea of what the client's goals are, but to clarify you may want to ask questions like:
How will you know if this project is a success? Specific metrics are better here than general statements like 'we get more customers'. That way it's clear that everyone has the same understanding of success.

Have you or your team completed a project like this in the past? Why was/wasn't it a success?

Can you think of any challenges that would prevent this project from being successful?

Is there an example you've seen that you like?

Who will be involved in the feedback process?

What assets already exist that you can share?
Include a deadline for completing the questionnaire that ensures you're able to get things done according to the project timeline provided in the proposal.
You may wish to use a tool like Boomerang to automate sending of a follow up email if you don't hear back from your client before the deadline.
4. Project launch
While you're waiting for the questionnaire, there are a few more items you may need to cover off. Maybe you need to set up the project in your invoicing software and add a recurring reminder to invoice the client at regular intervals.
You may need to create a centralized folder in which you can keep all your important documents for that client. You can use a tool like Google Drive, Dropbox or Clinked for this.
Stefan Debois, Founder and CEO of Survey Anyplace says, "As soon as a deal is agreed, we open a private space in our tool where all information is stored: specifications, planning docs, designs, etc. In the past, this information was spread across multiple locations including people's email inboxes and shared drives. The new way of working is not only more efficient, but also delivers a highly professional impression to the newly acquired customer."
Your launch might also include sharing other important information with your client about how your process will work and what it's like to work with you.
5. Kickoff meeting
Once you've had time to review the client's questionnaire, host a kickoff meeting with the client (in person if you can, or via video conference).
Try to do this within the first week after the contract is signed to keep momentum up and ensure you can get to work as soon as possible.
Use the meeting to confirm you're on the same page with the client about the goals of the project, clarify anything you didn't understand from their questionnaire, and let them know what your initial thoughts are about how you'll approach the project.
Leave some time for questions in case there's anything on the client's mind. This meeting is also a good time to set some project milestones.
Give the client realistic timeframes for when you'll be sending them something and even set up your next meeting so that you don't have to go back and forth on times over email and you both have a date to work towards.
6. Checkup
Don't leave the client hanging after you've completed your kickoff. Make sure you set reminders to regularly check in with them and update them on the project.
The value of frequent communication with your client can't be overstated.
Periodic touchpoints are not just opportunities to keep the client happy and engaged, they serve to keep the lines of communication open, allowing your client to ask any curious questions or put to rest any apprehension they may have.
7. Review and refine
Whether at the conclusion of your project or after the first couple of months, it's always a good idea to reflect on how your process went.
Make a note of anything that wasn't as smooth as it could have been and refine your process for the next client.
The formula for creating your own client onboarding process
To recap, your client onboarding checklist might look something like this:
Proposal

Contract

Questionnaire

Request access to software

Assign the client a date to return the questionnaire

Project launch

Set up client in invoicing software

Set up invoice reminders

Set up client folder

Send client welcome pack

Kickoff meeting

Reconfirm goals

Agree on milestones

Set up next meeting

Checkup

Confirm everything is going as planned

Make changes to the process if needed

Review and refine

Reflect and iterate on your client onboarding process
Create your successful client onboarding process
Effective client onboarding is not an afterthought, it is a well-planned forethought that can promote an excellent customer-client relationship and can drive profitability and growth for freelancers.
A comprehensive client onboarding process sets the scene for your entire relationship with your new client. It's an opportunity to communicate how your business works and what the expectations from both sides are.
While each process will need tailoring and adjusting, if you have customizable templates you'll be saving tons of time, leaving you more time to get on with the work that really matters.
Keep the conversation going...
Over 10,000 of us are having daily conversations over in our free Facebook group and we'd love to see you there. Join us!