With new freelance job sites popping up at an unprecedented rate, it can be hard to know which freelance job boards or marketplaces are the highest quality for getting freelance clients.
When I got started freelancing, there weren't nearly as many freelance job sites as there are now.
In fact, I remember when Elance (which is now Upwork) was hardly a blip on the radar. Many freelancers wondered if it would ever be a worthwhile way to get new freelance clients.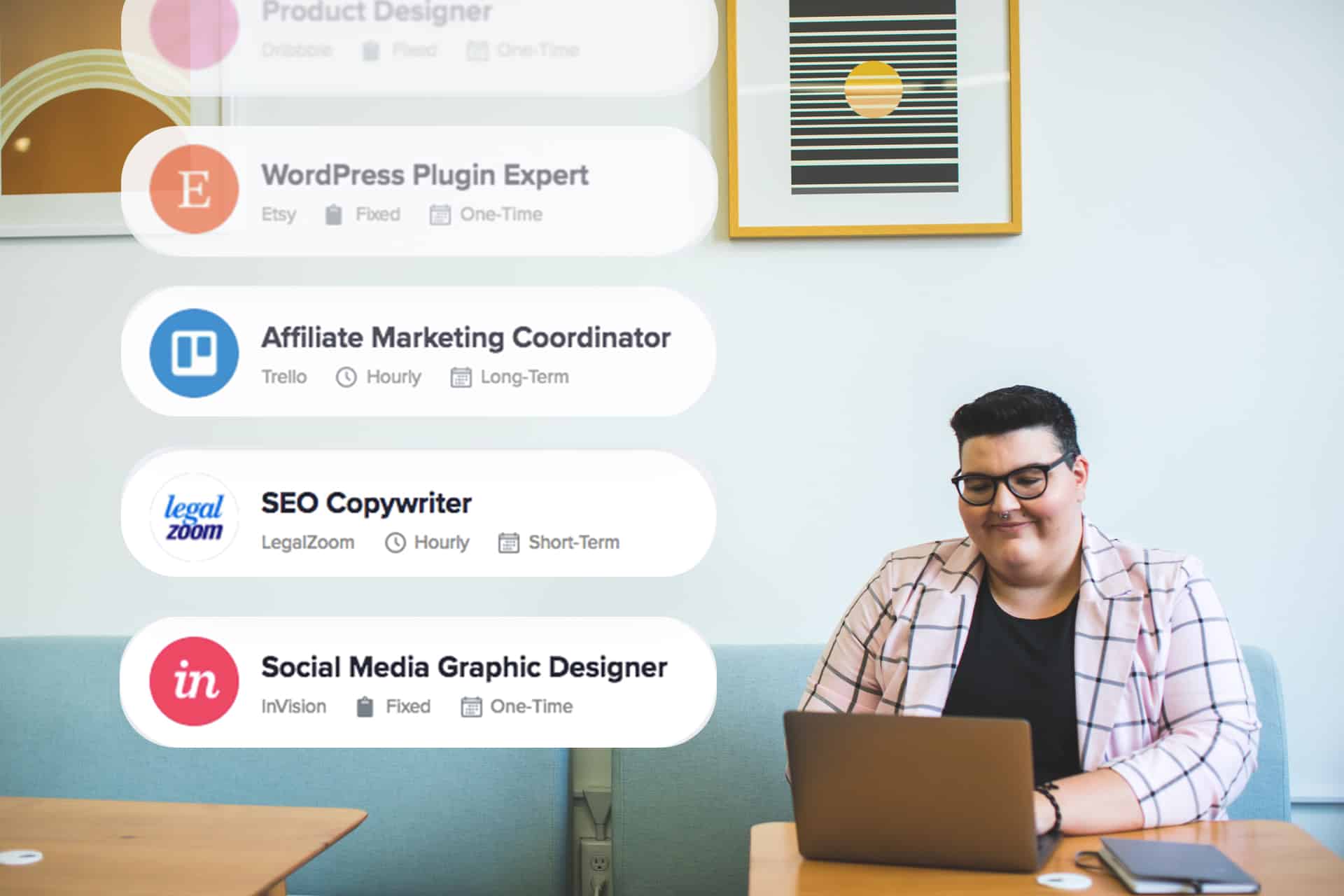 As it turns out, a huge percentage of freelancers now use freelance job boards to find freelance jobs. Many freelancers even build their entire business on the back of freelance job sites like Upwork or Fiverr.
But if you're relatively new to the world of freelancing and don't have time to try out hundreds of freelance job boards to find the right one, it can feel overwhelming.
Some people swear by Upwork. But how do you find the right jobs on Upwork?
Others go with freelance job posting sites like Fiverr where you decide what to offer and post it in a sort of freelancing marketplace.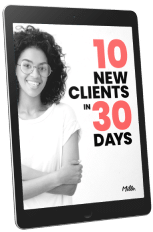 Need more clients?
Get more freelance work with our FREE book: 10 New Clients in 30 Days. Enter your email below and it's all yours.
Still, other freelancers prefer to outsource the task of getting freelance work by signing up for something like SolidGigs.
But with so many options, you may find yourself overwhelmed, frustrated, and wondering: can I really get freelance jobs using freelance job boards? Or should I stick to referrals and word-of-mouth only?
So today, we'll list and share an in-depth comparison of 8 top freelance job sites. We'll discuss the overall pros and cons of freelance job posting sites and help you decide which freelancing websites you should join and try (and which ones to stay away from entirely.
We'll start with a basic summary of the list and then go into a deep dive later on down the page.
This list is based on years of experience working as freelancers and coaching freelancers as they build their own businesses.
How I graded these top 9 freelance job sites
Investigating, grading, and determining which 8 freelance job sites (among hundreds) we'd put on this list wasn't easy.
We've taken into account the general trust factor, anecdotal stories we've heard of freelancers working with each job site, and five basic criteria. Please see below this initial list for further detail on the grading criteria.
| | | | | | |
| --- | --- | --- | --- | --- | --- |
| | Cost or Fees | Customer Support | Job Quality | Job Quantity | Job Availability |
| Upwork | 5%-20% | 9/10 | 8/10 | 10/10 | 10/10 |
| Fiverr | 20% | 8/10 | N/A | N/A | 10/10 |
| SolidGigs | $19/mo | 7/10 | 9/10 | 7/10 | 8/10 |
| FlexJobs | $15/mo | 10/10 | 8/10 | 10/10 | 7/10 |
| FreeUp | 15% | 9/10 | 10/10 | 7/10 | 6/10 |
| Freelancer | 20% | 8/10 | 6/10 | 7/10 | 9/10 |
| Toptal | Varies | 8/10 | 10/10 | 6/10 | 7/10 |
| People Per Hour | 3-20% | 8/10 | 7/10 | 9/10 | 6/10 |
An in-depth look at each freelance job site
Now that you've seen the snapshot view for each freelance job board, let's take a deeper dive and see why I gave the grades I did for each site and criteria.
Here are links to each site I reviewed in order of appearance:
Arguably the most well-known freelance job board, Upwork has become ubiquitous among many of the world's nearly 80 million freelancers.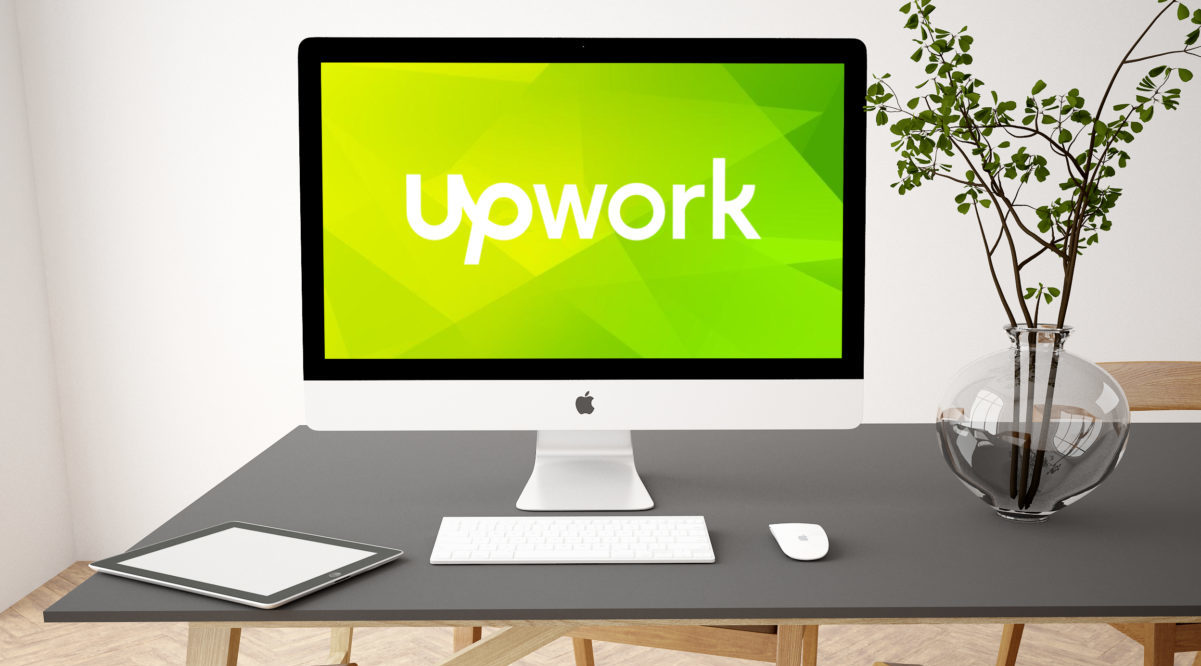 In just a short afternoon, you can set up your profile and start getting jobs on Upwork to build your freelance career.
But that doesn't mean that all freelancers agree that Upwork is a legit way to build a business. Some complain that low-budget clients and an abundance of work make for low wages and an environment where freelancers are pitted against each other.
All-in-all, if you're interested in using freelance job sites to grow your business, then Upwork is a fantastic place to start.
Here's our graded breakdown of Upwork.
Upwork Cost/Fees — 5%-20%
While Upwork doesn't have any signup costs or monthly fees associated with your account as a freelancer, they do take a percentage every time you bill your client.
Here's how Upwork outlines it specifically. They take:
20% for the first $500 billed with the client
10% for lifetime billings with the client between $500.01 and $10,000
5% for lifetime billings with the client that exceed $10,000
As you can see, the fees are structured to incentivize you to do more business through Upwork as opposed to moving back and forth between multiple freelance job sites.
Keep in mind, many Upwork jobs are one-and-done, so getting past the $10K mark and into the 5% commission may prove quite difficult.
While it's "only" 10% or 20% of your billing, it can be a bit steep compared to other sites that collect just a flat monthly fee.
What you're paying for is access to the largest freelancing marketplace in the world. If you want to play in their arena, you'll need to pay their fees.
Customer Support — 9/10
Naturally, when you're building the biggest, most prolific freelance marketplace on the Internet, your customer support has to be top-notch.
Upwork's customer support is about what you'd expect. They're timely and professional in their responses and help solve problems easily.
One caution: it does feel like client/freelance disputes tend to be resolved in favor of the client more often than the freelancer based on anecdotal stories I've heard.
Job Quality — 8/10
The most difficult aspect of building a giant, worldwide freelance job posting site, I would imagine, is building something that works for everyone.
Not only are clients around the world all different in their expectations and budgets, but freelancers also vary widely on what constitutes a fair rate for an honest day's (or project's) work.
With that said the jobs on Upwork are typically pretty high-quality, offering a fair budget for the work requested. The most difficult aspect will be finding the right balance between discounting your work to beat out competing bids without underpricing yourself so low that you (1) can't reach the $500 threshold to move down to a 10% fee or (2) put yourself out of business.
Job Quantity — 10/10
Of course, there's no shortage of freelance jobs on the world's largest freelancing website. I have never met a freelancer who gave Upwork an honest effort and wasn't able to find enough work.
Job Availability — 10/10
As a global freelance job board, Upwork invites freelancers from all countries to participate.
Yes, clients can request solicitations and bids from freelancers who live in their own country exclusively or who speak their language natively, but there are jobs and freelancers from almost every country in the world being posted to Upwork each month.
Summary
All in all, Upwork is a great place to get your feet wet when you're getting started as a freelancer. It may not be the best long-term plan (although, some freelancers only work on Upwork) but it's a great way to get started with freelance job sites.
Click here to try Upwork for yourself »
When it comes to freelance job sites, Upwork and Fiverr are actually quite different. That's because while Upwork primarily lets the client post jobs they need to be done, Fiverr allows freelancers to post "gigs" they offer instead.
When you join Fiverr, you list your freelancing services as "products" in their marketplace—instead of clients listing jobs on a freelance job board.
This unique role-flip is part of what has made Fiverr so popular among freelancers. You, as the freelancer, decide what you're worth and how much you'll charge for your services.
Freelancers who offer services that are easily repeatable and scalable often do their best on Fiverr.
That's due, in part, to the low-ball nature of sites like Fiverr. You don't have to offer your services at a massive discount (originally, everything only cost $5 … or a fiver.) but it may help you stand out from the competition.
Fiverr Cost/Fees — 20%
Just like Upwork, Fiverr will take 20% of any payment a client sends you (including tips).
Unlike Upwork, no amount of work will allow you to bring that 20% fee down, unfortunately.
Of course, Fiverr likes to spin this information in a more positive light on their Terms of Service page explaining you'll receive "a net revenue of 80% of the purchase amount."
Fiverr Customer Support — 8/10
Naturally, with such a huge freelance marketplace, Fiverr deals with a lot of requests every single day.
While I wouldn't say their customer service is "slow," I have had to wait a day or two at times to hear back from them on less-urgent matters. Certainly, not a big deal, but worth noting.
In addition, much like many of these freelance job posting sites, they seem to lean into supporting the paying clients as opposed to the freelancers if tension arises there.
Fiverr Job Quality — N/A
The reason I graded this category as "N/A" is because you literally determine the quality of your own freelance job listings.
Since you determine what you're selling and for how much, the job quality is entirely up to you.
With that in mind, it's important to note that, because Fiverr started as a "race to the bottom" freelancing website, often the clients are looking for a steep discount on the work you do.
Fiverr Job Quantity — N/A
As with job quality, job quantity is determined more by the freelancer than the clients or the freelancing site.
If you want to post just one great gig and attract a lot of visitors, you're welcome to try that. If you'd rather post dozens of hyper-specific gigs, that's a strategy you could try as well. It's up to you.
Fiverr Job Availability — 10/10
Fiverr used to be based in the United States and has subsequently moved to Israel, where more and more freelancers are beginning to work.
With a rapidly growing international freelance community, Fiverr does a great job catering to freelancers from just about every country.
Client-specific location or language requirements are also less of a concern on Fiverr than on other freelance job sites.
Fiverr Summary
In all, Fiverr is a great place to make some extra money as a freelancer. In my experience, very few freelancers make an entire full-time living from the freelance job posting site, but that's not to say you can't do it.
If you're a great marketer and know how to promote your own gigs and convince people to click that "buy" button once they're on your gig page, you can go a long way with Fiverr.
Click here to try freelancing on Fiverr »
Next on our list is a freelance job board that's completely different from the previous two.
Where Upwork and Fiverr require a lot of hands-on involvement from you as a freelancer, the goal of SolidGigs is to offload some of the time you spend each week searching freelance job sites for new leads.
The team of fellow freelancers at SolidGigs searches dozens of freelance job posting sites every day and then sends you only the top 1-2% of freelancing gigs.
You select the criteria of jobs and their team sends you a customized list of potential freelancing jobs all on autopilot.
SolidGigs Cost/Fees — $19/mo.
Because SolidGigs is so different from typical freelance job sites, the cost structure is naturally different as well.
Instead of taking a percentage of your revenue each month, SolidGigs is committed to supporting freelancers by charging a small flat monthly fee of $19.
In fact, you can start using SolidGigs for only $2/mo and then, if you like what you've received after your first month, you'll be rebilled at $19 each month.
SolidGigs Customer Support — 7/10
Because SolidGigs is a smaller operation than other freelance job sites, the customer support is also a bit smaller-scale than you might see elsewhere.
That's not to say they don't respond in a timely fashion to your concerns or help resolve any issues you face. Just don't expect a robust team of customer support agents to jump up and serve you when you send a support ticket.
SolidGigs Job Quality — 9/10
The entire idea behind SolidGigs is that they weed out all the bad freelance jobs listings and send you only the top 1-2% of the jobs they find around the web.
For that reason, their freelance job quality is extremely high. Almost never will they post a job that doesn't pay extremely well for the requirements and they post jobs from well-known companies and brands you'll be excited to work with.
SolidGigs Job Quantity — 7/10
Because SolidGigs is a smaller operation and intentionally weeds out low-quality opportunities, their total job quantity does suffer a bit.
However, that's not why a freelancer would join a freelance job site like SolidGigs. If you're looking for quantity, sites like Upwork offer much higher volume.
SolidGigs Job Availability — 8/10
SolidGigs posts jobs for both U.S. residents and non-U.S. residents. In fact, you can tell your job searching team at SolidGigs to send you "worldwide" jobs or "U.S. only" jobs or both.
SolidGigs Summary
At the end of the day, it's hard to compare SolidGigs to some of these other freelance job sites because they operate a little differently.
That being said, there are some decent SolidGigs reviews (with a few outliers as all sites have) so if you find yourself strapped for time to find work, SolidGigs might be a good option to explore. You can read our full SolidGigs review here.
Click here to try freelancing with SolidGigs »
Another great addition to a must-try list of freelance job sites is FlexJobs. As you can probably guess from the name, FlexJobs is a freelance job posting site that offers more flexible work options than traditional 9-5 jobs.
While not everything on this job board is a freelance job, there are more than enough freelance and contractor jobs posted every day here for you to find quality freelance clients.
In addition, FlexJobs has one of the most robust search filtering processes of all the freelance job sites I've investigated. You can filter jobs by full-time freelance, part-time freelance, remote, by location, or dozens of other criteria—far more than most FlexJobs alternatives.
FlexJobs Cost/Fees — $14.95/mo
Along with offering flexible freelance jobs, FlexJobs also has really flexible pricing.
You can try FlexJobs for just a week and it'll only cost you around $7.
Or if you see yourself using FlexJobs long-term, you can pay around $50/year which comes to about $4/mo.
Here's an image of FlexJobs' pricing breakdown:
FlexJobs Customer Support — 10/10
I always love a company that offers multiple ways for its customers to communicate with them. From FlexJobs' contact page, you can find immediate access to their phone number—which is less common among other freelance job sites.
In addition, you can email or chat with them directly during reasonable working hours.
I also love the focus FlexJobs puts on freelancers (as opposed to job posters or advertisers). Yes, they end up charging you to see their job postings, but they don't post spammy listings or ads.
FlexJobs Job Quality — 8/10
For the most part, the quality of jobs you'll get with FlexJobs is pretty high. But to manage your expectations, FlexJobs isn't really like Upwork or Fiverr. They primarily find freelance job postings around the web and aggregate them into their feed.
Along with that model comes a small dip in quality since they don't have exclusive jobs like Upwork, FreeUp, or other similar sites.
FlexJobs Job Quantity — 10/10
Where FlexJobs may fall a little short in quality, they more than make up for it in quantity. Every day, in hundreds of categories, across dozens of criteria, you'll almost always find a handful of new jobs.
As I estimate it, there must be hundreds of new jobs being posted to the site on a daily basis to accommodate so many different industries and job requirements.
FlexJobs Job Availability — 7/10
While FlexJobs does focus on "flexible jobs", this freelance job posting site still leans very heavily toward U.S.-based jobs where the freelancer must have U.S. residency and speak very fluent English.
FlexJobs Summary
All in all, for the price you can't go wrong with FlexJobs. Some quick napkin math will show you why:
If you pay $4/mo for the service (on the annual plan), then after a full year, all you'd have to do is find one client that's willing to pay you $50 or more and you've broken even on your investment.
With good quality and superb quantity, you're likely to find far more business than that as a freelancer using FlexJobs.
Click here to try getting jobs with FlexJobs »
Another up-and-coming contender on our list of freelance job sites you should be looking at is FreeUp.
Naturally, the whole premise of FreeUp is to help clients "free up" some of their workload and work hours by hiring out talented freelancers.
That means FreeUp's primary customer is the client, not the freelancer. A good thing to keep in mind as we dive into this by-application-only freelance job board.
FreeUp Cost or Fees – 15% of your revenue
As opposed to the last few freelance job sites I listed above, FreeUp doesn't charge a flat monthly fee to freelancers. Instead, they require a 15% share of any revenue you make by working with clients.
This can add up quickly if you're not careful, but also mitigates your risk since you can apply to FreeUp and start browsing freelance job listings without incurring any cost.
FreeUp Customer Support – 9/10
FreeUp makes it really easy to contact their customer support staff via chat. Their team is very responsive to chat requests—often getting back to you within minutes.
The only downside is that FreeUp's primary customer base are clients. Which means when it comes to disputes, they'll most likely side more with the client than the freelancer which is always a tricky place to be in.
That being said, they do have lots of resources for freelancers who get admitted to their network including webinars, resources, and a Slack workspace to help build your freelance business.
FreeUp Job Quality – 10/10
Because FreeUp is open to freelancers by application only, they're able to control the quality of freelance work that is delivered through their platform.
This means, they also naturally get higher quality job requests from freelance clients too. This model, while more exclusive and harder to break into for freelancers, allows the job quality to stay extremely high.
FreeUp Job Quantity – 7/10
As we see with other freelance job boards that focus on quality, naturally the quantity of total jobs goes down. This isn't necessarily a bad thing unless your goal is to just apply to as many freelance job postings as possible.
The quantity rating also takes a hit here because you may not get access to any jobs at all if you can't get approved to work for their clients in the first place.
FreeUp Job Availability – 8/10
While I haven't found any direct information about residency requirements (I'll update this section when I do find the right info) I have to deduce that FreeUp focuses on English-speaking U.S. freelancers.
Their questionnaire does state that they work with freelancers from all over the world, but also requires all freelancers to respond to clients within one business day which can prove difficult depending on your timezone.
FreeUp Summary
At the end of the day, FreeUp is a premium freelance job board that you'll need to apply for to get in.
Seeing as that's just the tip of the iceberg, it may make more sense to try other freelance job sites first and then, once you've built up some experience as a freelancer, try applying for acceptance at FreeUp.
Learn more and apply to become a freelancer at FreeUp »
In the early days of freelance job sites, it feels like there were 2 sites that kept coming up in conversations over and over again. Those two sites were Elance (now Upwork) and Freelancer.com.
While I personally felt like Freelancer.com had slid into the background a bit more, I was surprised (and corrected) to discover that it's actually the biggest of all the freelance job sites on the Internet with over 48 million freelancers on the platform.
Considering there are around 77 million freelancers in the world at the moment, that's a pretty big number.
Freelancer.com Cost or Fees — 20%
Much like Upwork, Fiverr, or Freeup which we've covered earlier in this post, Freelancer.com charges a percentage fee for all work you complete through their platform.
Freelancer will take 20% of your client revenue in exchange for access to their giant freelancing marketplace.
There are also other fees that you should look into depending on whether you're sending bids, entering contests, or doing other kinds of projects.
Freelancer.com Customer Support — 8/10
Here's a funny story for you: when I started investigating Freelancer.com's customer support, I found a helpful FAQ built especially for freelancers on the platform. That was the positive side.
If you're logged in as a customer, you also get access to chat and email support that is quick and helpful.
Freelancer.com Job Quality — 6/10
If you look into many of the jobs posted on Freelancer.com, you'll see there are a lot of low-bid jobs asking for a fair amount of work for not much pay.
In addition, there are contests where you have the option to submit work in hopes that the client picks your work and pays you. If you play your cards wrong, you could end up doing a TON of work and never actually getting paid for it.
Of all the freelance job sites I've covered in this post, I'm afraid Freelancer.com gets the lowest quality rating. It might be a good way to get your feet wet, but I'm not sure you can thrive long-term as a freelancer on this platform.
Freelancer.com Job Quantity — 6/10
With over 1800 different categories of freelance jobs, Freelancer.com definitely has a lot to offer when it comes to finding freelance work. At first glance, it seems like a great way to find freelance jobs.
However, I've crunched a few numbers and, while I couldn't find official data, I estimate Freelancer.com posts around half as many total new jobs every year as Upwork does.
Some real data tells us they have 4 times as many freelancers.
So 4x freelancers and .5x job postings mean 8 times as much competition for each job on average. That's a big disadvantage for Freelancer.com.
Freelancer.com Job Availability — 10/10
What Freelancer.com does really well is accommodate freelancers from hundreds of countries all around the world.
They translate their services into dozens of popular languages and allow freelancers from almost anywhere to join their platform.
It's such global variety, however, that I believe is causing a "race to the bottom" when it comes to the pricing of their freelance jobs.
Freelancer.com Summary
To be honest, I was surprised when I learned just how massive Freelancer.com really was. They've got millions (48+ million actually) of freelancers. Nearly 4x as many as Upwork who, until now, I thought led the pack of freelance job sites.
But more members doesn't necessarily mean more business for you. In fact, I estimate there's about 8x as much competition and such high competition drives down the price of the jobs.
It may be a good freelance job site to start with, but I wouldn't recommend it long-term.
Learn more or try Freelancer.com here »
7. TopTal
With almost a complete 180-degree turn from Freelancer.com, our list of freelance job sites features TopTal next.
Instead of letting anyone from anywhere join their freelance job board, TopTal boasts their highly selective site, claiming to allow only the top 3% of applicants to join and bid on jobs.
While getting "approved" by the TopTal team can be difficult, it can also be very lucrative. Let's explore why.
TopTal Cost or Fees — Varies
Of all the freelance job sites on this list, Toptal was the most difficult site to find fees or costs to the freelancer.
Some disgruntled users claim TopTal takes as much as 70% of the client bill before you get paid. While I feel like that's got to be an exaggeration, more civil and realistic guesses by educated people suggest it varies depending on each project.
While "getting in" to TopTal's elite group of freelancers definitely has its perks, there's definitely a red flag for me that their fees aren't clearly outlined somewhere easy to find.
If I get more reliable data from an official source, I'll update it here.
TopTal Customer Support — 8/10
Since I'm not a TopTal freelancer (it's hard to get in, remember?) I can't vouch for their customer service once you're on the inside. So I'm giving them the benefit of the doubt on this one since their generic "contact" page is pretty helpful.
If you've got experience as a TopTal freelancer, please reach out and let me know what your experience has been.
TopTal Job Quality — 10/10
Much like Freeup, which I covered above, there's an inevitable jump in freelance job quality on freelance job sites that require freelancers to "apply" for access to their marketplace.
That's because (and TopTal does this well) they can advertise to their clients that they only hire the top 3% of freelancers in the world. Subsequently, they charge a premium for access to this "cream of the crop" group of freelancers.
TopTal Job Quantity — 6/10
When you deal with a limited-access freelance platform like TopTal, you naturally see a decline in totally freelance jobs. Again, I haven't been on the inside since I'm not part of the approved 3%, so it's hard to know for sure, but I estimate the total jobs posted is much lower than sites like Upwork or Freelancer.com.
TopTal Job Availability — 7/10
Once again, I have a hard time writing about what TopTal will or won't allow when it comes to residency requirements.
That's because to even fill out an application, I have to check a box that says I understand "the Toptal screening process is confidential and that I will not publicly disclose details about this process."
Since I'm a man of my word and I also don't want to get sued, we'll have to leave it there. If i had to guess, I'd say residency is a huge factor in whether you get accepted or not.
TopTal Summary
Unfortunately, TopTal is a bit of a black box. Naturally, this makes me feel a bit more suspicious about whether or not it's really taking care of its freelancers.
If it were, what would there be to hide?
Naturally, I'll keep investigating and see what I can uncover and (legally/morally) share here publicly. But for now, the only way to really know if TopTal is a freelance job site worth trying is to apply.
Learn more and apply to join TopTal as a freelancer »
8. PeoplePerHour
Last on the list, for now, is one of the most popular freelance job sites: PeoplePerHour.
While it's very popular, I put it last on the list of freelance job boards simply because I don't believe in working by the hour.
I think hourly work is an antiquated way of paying someone to work for you or an old-fashioned way of valuing yourself.
You are worth more than the hours you put into a project. With that being said, it's still one of the best and most popular freelance job posting sites, so I felt compelled to include it here.
PeoplePerHour Cost or Fees — 3-20%
Unfortunately, in an attempt to outshine Upwork or Fiverr, PeoplePerHour has overcomplicated their pricing structure in my opinion.
Just look at the text on their pricing support page and tell me what exactly you'll be paying. Sheesh.

Let me break it down:
For work under $350, you'll pay a whopping 20% of your revenue.
Keep in mind, this isn't on YOUR account, this is in each client relationship. So if you only take on small one-off jobs with clients, you can count on a 20% fee every single time.
If you continue to do more work with the same clients, you can graduate to a 7.5% fee, but only with the client on whom you pass the $350 mark.
If you want to take advantage of their really low 3.5% fee, you have to bill one client a whopping $7,000 in billables.
Truth be told, you'll most likely be paying 20% and 7.5% on most work you do at PeoplePerHour.
PeoplePerHour Customer Support — 8/10
PeoplePerHour has a nice robust help center in many languages. You can browse questions or concerns based on whether you're a freelancer, a client, or just want to learn more about the platform.
The only downside is if you have an issue, you're expected to sort it out yourself through the help center. Finding contact information is a bit more difficult and I was never able to find a direct chat (which is my preferred communication with customers support).
PeoplePerHour Job Quality — 7/10
On PeoplePerHour, there are multiple ways you can make money. First, you can bid on traditional freelance job postings by "sending a proposal."
While there are some job listings that are high-quality and pay a nice fee, most of these are low-ball clients with small budgets from what I can see.
Secondly, you can create an "offer." This is essentially PPH's way of competing with Fiverr. Freelancers can add their own offers that businesses can then browse when they need smaller, one-off projects completed.
In neither case, as far as I can see, are these premium jobs or offers. They're all pretty beginner-level and low-budget.
PeoplePerHour Job Quantity — 9/10
At the time of writing, it looks like PPH posts quite a few new freelance jobs every hour. That is, their clients post new jobs every hour. Either way, there's a nice steady stream of projects for you to send proposals for.
PeoplePerHour Job Availability — 6/10
When you click the link on PPH titled "Browse Freelance Services by Country" you're presented with a list of exactly 2 countries: The United Kingdom and the United States.
Needless to say, there's not much room for a global freelance audience on PeoplePerHour at the moment.
PeoplePerHour Summary
All in all, PPH is a pretty run-of-the-mill freelance job board. While there are a few stand-out job postings you can bid on, most are low-budget projects. And while you can post to the marketplace, my guess is you'd have more luck creating a profile on Fiverr and tapping into their large marketplace and resources.
Extra:
Vollna is a freelance job site that is built to be unique. By setting up a job filter specified to your needs, Vollna's job listings sort through all the top freelance job sites and compile them into one. Created by a fellow freelancer who understands what it feels like to look for new jobs while working remotely, you can get email notifications based on your filter so you don't miss another opportunity.
Understanding the criteria for grading these freelance job boards
For a deeper dive into what I considered when evaluating each site, please review the evaluation criteria details below.
Cost and Fees
Of course, when evaluating which freelance job sites will work best for you, the price will naturally become a factor.
Some sites take a hefty percentage of every client project you work on, while other freelance job boards don't charge anything to let you review freelance jobs.
A few critical questions I asked in regards to pricing were:
Does the job site charge freelancers when a job is secured? Or does it charge clients to post jobs to the site?
Percentage vs. Flat Fee
Does the freelancing site take a percentage of each job completed by the freelancer or does it charge a flat fee such as a monthly subscription?
Customer Support
As a freelancer, time is your biggest asset. You can't waste hours on freelance job sites that don't give you the support you need to run your business.
That's why, after evaluating the quality of opportunities and clients on each freelance job board, I took a look at each site's customer support.
Here's what I asked about these freelancing sites:
Site Focus (Client vs. Freelancer)
Does the freelance website focus on the freelancer as the primary customer? Or the client? Who will they likely favor in a dispute?
Ease of Contact
How easy is it for freelancers to contact customer support on these job sites? Do they respond quickly to concerns brought up by freelancers in their network?
Quality of Freelance Jobs
First, I evaluated the quality of jobs found on the freelance job sites in question.
This is perhaps the hardest criteria to judge a freelancing website on because so many freelancers are in different places on their journey.
While a $100 freelance job may not be worth one freelancer's time, it could be a fantastic opportunity for another freelancer. With so many socio-economic factors impacting this rating, please read our in-depth review of each freelancing site below to ensure it's a good fit for you.
Here are a few questions I asked in evaluating the quality of freelance jobs on each site:
Overall Client Quality
What is the overall client quality on this site? Are they reputable companies?
What size of companies posts freelance jobs to this site? Will they likely have a nice cash-flow and high budgets to pay freelancers what they're worth?
Overall Budget Quality
Do the budgets listed with each freelance project (where applicable) seem to be fair pay for what the client receives?
Can a freelancer expect to make a healthy living by pursuing a few of these freelance jobs each week?
Job Quantity
Additionally, as I dove into each of these freelance job sites, I asked questions regarding the total number of freelance jobs available on the platform such as:
Job source
Do the gigs on this freelancing site come from a reputable source? Are they exclusive to the platform or are they aggregated from other job boards?
Job quantity
Does the site offer enough freelancing jobs to reasonably support all its members? Does it prioritize quantity over quality?
Job variety
Are there enough jobs in various fields, industries and disciplines to allow proper diversification or niching?
Job availability
Finally, I investigated the availability of freelance jobs on each site. While a large majority of freelancers live and work in the United States (estimated around 72%), there are still millions of freelancers who do not. When looking into each freelance job posting site, I asked:
Job location
Where are the companies hiring on these freelance job boards primarily located? Does the freelancer need to live and work in the same timezone as these clients?
Residency requirements
Does a freelancer need to be a U.S. citizen in order to join this freelance job posting site? Do the majority of sites require U.S. citizenship and/or residency?
Language requirements
Will freelancers need to speak fluent English to get any quality freelance opportunities from this site?
Frequently Asked Questions
Here are more frequently asked questions about freelance job sites and freelance job boards.
Which freelancing site is best for beginners?
Upwork or Freelancer.com are both great sites for beginner freelancers due to the variation in job complexity and price. Neither of them requires an application which means a beginning freelancer can sign up and start using the freelance job site right away.
Which website is best for freelancing?
Picking the best website for freelancing depends on where you are in your career. Beginning freelancers may want to start on an open marketplace like Upwork or Fiverr while more seasoned freelancers may want to choose a concierge service like SolidGigs or an application-only site like FreeUp.
How do freelancers find work?
Among other things, many freelancers start finding work by visiting freelance job sites like Upwork or posting offers on sites like Fiverr. Naturally, there are hundreds of other ways to find work as a freelancer such as cold emailing, social media marketing, referrals, search engine optimization, and more.
Is Freelancer a good website?
It depends on how you look at it. Freelancer.com definitely has the largest number of freelancers on its platform. But if you take into account that it also posts about half as many new freelance jobs as Upwork, that equates to far more competition on Freelancer.com than other freelance job sites.
Summing up the top 8 freelance job sites
So what did I learn from diving into the details on these top 8 sites?
Here are some critical takeaways:
You have 3 options when getting freelance jobs from sites like these. The first is to bid on client projects (like on Upwork). Second is to receive a catered list of jobs (like with SolidGigs). Third is to list your own services for a set fee (like Fiverr).
Some sites favor clients more than freelancers. Of course, a happy client is good for your business too, but look into how a site supports its freelancers before you invest too much time into your profile there.
You can either pay a percentage (low risk, high cost) or a flat fee (higher risk, lower cost). Sites like Upwork or FreeUp take a percentage of your revenue. So the more work you do, the more expensive it is. On the other hand, sites like SolidGigs and FlexJobs charge a small monthly fee. Whether you complete 1 job or a thousand jobs, you only pay the small fee.
All in all, you'll need to take the information in this article and do your own research to see which freelance job board or freelance job posting site is best for you and your business.
Keep the conversation going...
Over 10,000 of us are having daily conversations over in our free Facebook group and we'd love to see you there. Join us!