Whatever your situation, as a logo designer it can be very difficult to establish how much to charge for a logo design, and pricing will—to some extent—dictate the volume of work you get and the feedback that you receive after the fact.
Design work of all types can be potentially lucrative, but it will always involve a degree of uncertainty when it comes to pricing. In part, this is due to the fact that your work is an art and the creative process is is very hard to define in terms of hours and work rate.
Given how important it is to get right, let's take a look at some of the elements which will go into figuring out how much to charge for a logo as a graphic design artist in today's freelance gig economy.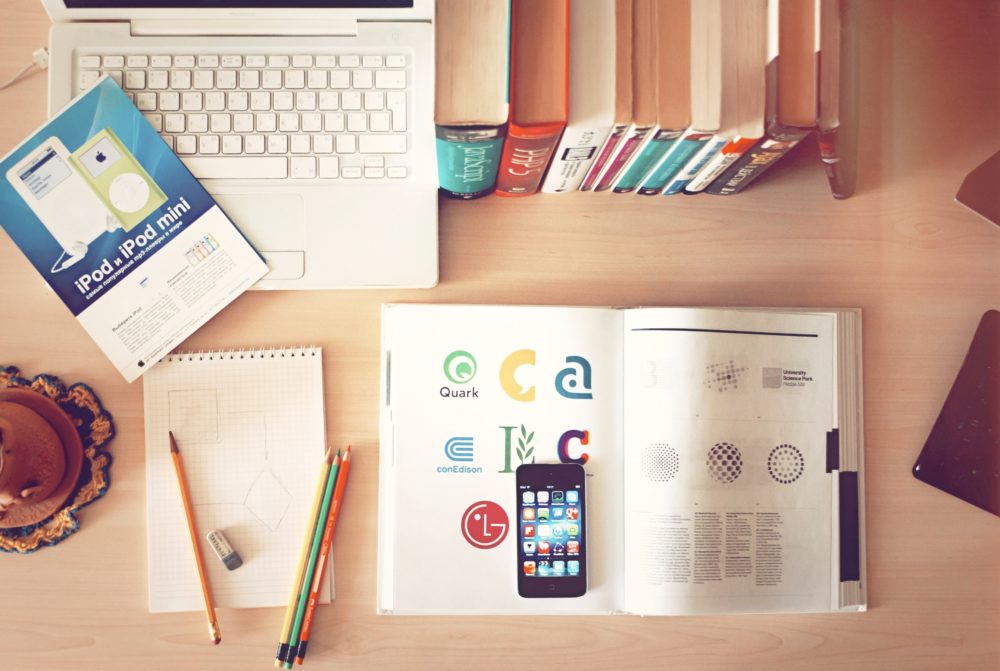 Determining how much to charge for a logo
As a freelancer, there are multiple things to consider when developing your own metric for charging customers for your design services. They're all simple enough, but you should take them all into consideration.
Expertise
You have to establish the extent of your talent relative to the talent that exists out there and adjust your expectations accordingly. This requires some honesty, but is actually pretty simple to assess. For example, if you're a logo designer fresh out of college, your logo design should probably cost less than someone working as a Senior Designer with 10 years of experience.
Client
You need to consider the caliber (and value) of the job to your client. This is absolutely pivotal.
For example, for a large corporate job, it's not only an opportunity to up your prices, it's almost a prerequisite. Given that money isn't going to be all that important from their perspective, they are primarily interested in security, and if you approach them with a lowball quote they might doubt your ability.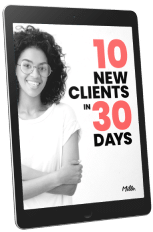 Need more clients?
Get more freelance work with our FREE book: 10 New Clients in 30 Days. Enter your email below and it's all yours.
Whereas, if it's a close friend's brand-new startup logo, you would consider the personal relationship and the financial means of a fresh, unsteady business as good enough reasons to bring your prices down a little.
However, in either client situation, don't undervalue your work as a freelancer. Creating a brand identity is a very valuable asset for any business.
Turnaround time
Thirdly, turnaround time is of utmost importance. If you can do a 48-hour turnaround, that might be of great value to a company, so it ought to affect your price accordingly. On the contrary, don't give up quality in your work for a quicker turnaround — stick to your process.
Project specs
Project specifications is a large detail that plays a big part in logo design. For example, if you are offering four rounds of revisions, then you have to factor that in the price plan. Or, if they want you to give them 3 different design options, that's similarly important to consider. Make sure how much you charge for a logo is relative to the scope of work involved.
Value/demand
Finally you have to consider the value of your work and the amount that you're being compensated for. This is a balancing act. Sometimes the supply of work you're getting won't allow you to price yourself where your actual value is at, for example. On the other hand, if you're incredibly busy and scheduling out your logo design work months in advance, then most definitely you should increase how much you charge.
Value-based pricing for your logo design
One method of sorting out how much to charge for a logo design is to determine the effect your logo design will have on the company. This method of pricing can be easily justified based on the size and status of your client, called value-based pricing.
For example, a new brand identity for a Fortune 500 company is something that holds a lot of value. Even with a smaller business, value will always play a part. You must think about the long-term value the client is receiving.
Logo design is never a quick one-off design that isn't ever used again — more than likely it will be placed on shirts, letterheads, business cards, banners, flyers, and more. Regardless of the company size, they are receiving a design that's representing them everywhere for years to come — so don't sell yourself short.
Hourly-based pricing as a logo designer
This is tricky, since you dictate your own hours and you obviously can't add 12 'idea generation' hours at an hourly rate without your client feeling upset.
"The best way to do hourly pricing is to, firstly, be honest about how long designs actually take in hours. At that junction your client might request an alternate model. If they don't, then you're better off picking what you would like to be paid overall and then translate that into dollars-per-hour for the client," suggests Randy Howard, tech editor at DraftBeyond and ResearchPapersUK.
Quick Sidenote: Have you heard about Hectic? It's our new favorite tool for freelancing smarter, not harder. Client management, project management, invoices, proposals, and lots more. Hectic's got it all. Click here to see what we mean.
Hourly based pricing is not the most ideal pricing structure for logo design, so be sure that if you do choose this route you are not undervaluing the time it actually does take to create a logo design.
Steps to consider when deciding how much to charge for a logo
Often in creative and pseudo-creative fields, a professional logo designer can underestimate how much of our time we actually devote to a project. It's important that you remember these stages so that you know how much to charge for a logo design effectively. Here are the ones you should remember:
1. Research
Under-appreciated and often quite demanding. You may have spent hours on research or maybe you spent a lot less than that. But it still counts because that is still your time invested into making their end result better. You don't have to charge by the hour, but you do need to count it too.
2. Brainstorming
Much harder to bill your client for, but something you have to time manage for. Again, it's your time and you have to value it in the first place. So, make sure that you consider the complexity of the logo design and your process for getting to the end result. Often times, brainstorming is one of the longer stages in the logo design process.
3. Concepts/Mockups
Crucial steps in the design process, these are things which you can (and should) include in your logo design quote. Although the concepts are just a rough draft of the actual logo, there's no doubt they take a length of time to develop into the final result. Consider how many concepts you'll be delivering, as well as the complexity of each.
4. Presentation
The initial presentation of your work to the client is important for helping your client visualize the end result. This step also can take a lot of time and effort, especially if you plan to create mockups based on real-life applications of the logo. Think of easy applications like business cards, stationery, and a website.
5. Revisions
These are definitely billable, on a scalable spectrum depending on the brief. You should set a rule at the beginning determining what all is included in the revisions round. For example, you could include two rounds of revisions, but then start charging each one thereafter at your hourly rate. Or you could charge for the first two revisions but you don't charge any others. Either way, calculate this into your quote, and be sure to set a limit on it.
6. Production
A step clients always forget about — make sure you remind them. You could have to pay for a specific typeface you don't already own, stock imagery, etc. in order to achieve the final logo your client wants. So, make sure that you charge for that too.
So, just how much should a logo design cost?
This is an incredibly vague and hard process, particularly if you're starting out as a new logo designer and just want some general idea. However, the (very obvious) disclaimer is that there is no such thing as a standard price that anyone adheres to, so just bare that in mind.
Based on our steps above, here's a rough idea of how you might structure your logo design quote as a freelancer. Go through each step and estimate how long you might spend on it in hours:
Research: 3-4 hours
Brainstorming: 2 hours
Concepts/Mockups: 4-6 hours
Presentation: 1-2 hours
Revisions: 2-3 hours
Production: $125
Total hours: 12-17 + Production
Now let's assume for this example your hourly rate is $50. Multiplying that by your total hours we get a price range of $600-850, plus production costs and it's a total of $725-975. Given our estimate, always go for mid-to-high on your scale to factor in unforeseen hours you may spend on emails, phone calls, extra research, etc.
With our example, we'd come out with a rough logo design cost of $950.
Now, you might think we're done — but what about the value in this logo design? Dependent on the size/scale of the business you're working with, multiply your final number by a set % to factor in the value. Again, this is no set number, and we're only using this as an example.
In our example, let's assume we are working with a small business, less than 5 employees — we'll add in 10% to our total, giving us $950 x 1.10 = $1,045.
A separate example is said by Jay McGuire, designer at LastMinuteWriting and Writinity: "A basic, single design for a logo could cost $100 dollars. The step up from that would be what we call an intermediate design which is likely to be closer to $400-500, typically a price that also includes extras like alternate color options. Complex top tier packages can be anywhere around $1000 and include all of the extras and a guarantee of total customization capability for the hiring party."
Alternatively, you can try out this logo design calculator to estimate your logo design.
As you see, there is no one way of deciding how much to charge for a logo. You have to trust the process, because it always is just that—a process. It is highly unlikely that you will arrive on a price instantly, so it is inevitable you will be testing your price.
Remember this—if they're too eager to accept your price, then you're probably too low. On the same note, if you feel like you aren't charging enough—you probably aren't. Listen to yourself and your gut.
Graphic design, particularly logo design, is an absolutely vital part of any company's branding which, in turn, is a vital part of any company. The crucial mistake most commonly made with pricing your work is forgetting how valuable you are and how much time and effort, even if it feels fun, has actually gone into the design.
One of the biggest things to avoid is comparing yourself to other logo designers, or pricing based on Fiverr. If your client would prefer to get their logo design on Fiverr, then they're probably not understanding the value in what you offer. Alternatively, if they prefer a design agency, then that's their choice, too.
In the end, do your best to be confident in your offering and you'll figure out how much to charge for a logo in no time.
Keep the conversation going...
Over 10,000 of us are having daily conversations over in our free Facebook group and we'd love to see you there. Join us!