Table of Contents
This post may contain affiliate links. See our affiliate disclosure for more.
So you've mastered the arts in web design. Now you're looking to grow your own web design business. You clicked on this page because you want to know how to start a web design business, and yes, this is the right place.
A web design business can be started in two ways, mainly as a freelancer or as an agency. A freelancer means that you work individually and directly with your clients.
In contrast, an agency is where several designers are under the same roof, meaning multiple people can work together with a client.
You'll need to consider a few elements before starting your own website business. In this article, I'll be giving you seven detailed steps on how to start a web design business and some tips to guide you as you build it.
How to start a web design business in 7 steps
1. Find a niche for your web design business
You might think that creating designs for everyone is the right way to go. Unless you have a ton of experience designing for various industries, this is a challenging task.
Before you learn how to start a web design company, you should try choosing a niche first to establish yourself and show that you are different from the rest.
Your business should be something that you're passionate about and have a high chance of success when doing it. Look at your past experiences, where did you enjoy working? Think about your most vital skills, where do you excel the most?
You can even create a niche based on your location, serving the local business community. Once you have your niche, take some time to research whether it has opportunities and whether you'll earn money.
2. Create your business' brand
After you've settled on a niche and know that it will be profitable and last for a while, it's now time to create a name for your business and create a brand that will effectively communicate what values you bring as simply as possible. This is an essential part of how to start a web design business.
Create a memorable logo
If you're more than likely a web developer, logo design isn't your thing.
You can create a logo by hiring a professional graphic designer, and they'll create whatever logo you want to have. Though if you don't have a large budget to start your business, you can design your logo for free by using an online logo creator, or other software you're comfortable with.
Make sure to keep your logo fairly minimal and limit it to two or three colors, no more. A messy design will be hard to remember and will generally look quite unprofessional, especially for a web designer.
Craft a compelling Unique Selling Proposition (USP)
As you want to stand out from the rest, you'll want to create a unique selling proposition. It will greatly speed up the process of learning how to start a web design business. It's a summary of what makes your business stand out and valuable to your target market.
To create a compelling USP, you should follow these steps:
Describe your target audience
Explain the problem that you'll solve for them
List your biggest unique benefits
Combine them into a paragraph
Cut it down to just one sentence
As the final result, you'll end up with a USP that's specific and simple. Take your time to draft out a few USPs, then compare them all in the end to pick the best one. And remember, a second opinion doesn't hurt.
Choose a color scheme and design language for your brand
This is another important, often overlooked, aspect of branding. Color schemes matter because people often link them to emotions and emotions are a powerful force that drives people's decision-making process. As a brand, you'll want to create a strong emotional connection with your customers.
Here are some examples of what brand color means and the effects it has on people:
White — relates to cleanliness, virtue, or simplicity
Light Blue — it evokes trust, tranquility, and innocence
Red — stands for excitement, passion or importance
Gray — can be interpreted as neutral, classic, or mysterious
Black — gives a powerful, modern, and luxurious feeling
There are plenty more meanings to colors, take your time to research thoroughly.
Another thing to keep in mind is the design language of your brand. Creating a design language means building a foundation for how all of your designs should be communicated. Remember that you're not designing a brand for yourself, but you're doing it for your customers.
To create a great design language, you must first know your customers and ask how your current design looks. You can also ask questions like, what makes you trust a brand? And so forth.
Not only does your design need to utilize color, but you also need great typography. You should spend some time to find the fonts that suit your style and your brand.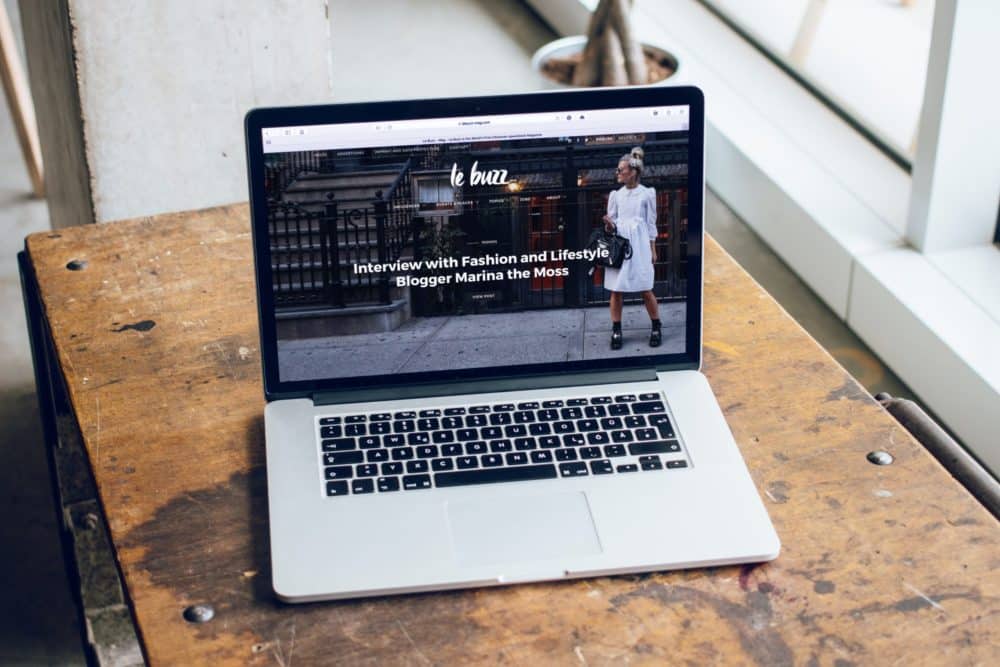 3. Decide how much to charge for your web design services
Now comes the tricky part, how much should customers pay for your services. When deciding how to start a web design business, you'll have three different ways to get paid:
Pricing Option #1: Charge an hourly rate
In this method, you set a price for each hour you put in the project. When the project is done, you ask for payment for the total hours you put in. An average hourly freelance rate is between $15 – $75+, according to Upwork.
A lot of clients expect this kind of payment. It's incredibly easy to calculate. This is an attractive prospect for freelancers like yourself as you don't know how long the project will take.
If you're unsure about what to charge, use our free freelance rate calculator to see exactly what you should be charging in order to hit your income goals.
Pricing Option #2: Charge per project
Here, you set the price based on what project you will do. The rate is flat and will depend on the difficulty of the job and your experience as a designer. Usually, the rate is around $500 to well above $5000 per project, according to Ripe Media.
Here, you can focus more on delivering the best product you can make. Clients who choose this method also know that they are paying for the outcome, not their effort. Therefore, you can charge more as well.
Pricing Option #3: Charge per day
By using this method, you charge based on the number of days you work with your client. The standard rates vary from $90 to $900, according to ExpertMarket. The rate depends on your experience. The more experienced, the higher you can charge.
This is an excellent method if the client wants you to go to their place to monitor and tell you what to do directly.
4. Build your business website
When you're creating your own website, there's plenty to consider.
Before anything, you need to buy your own domain name (ex: webcompany.com), purchase your web hosting (like BlueHost or WP Engine) then you can get started building.
Next — what platform will you use? This largely is determined on your knowledge as a web designer.
One of the leading platforms for building websites today is WordPress — powering over a third of all websites on the web. WordPress allows you essentially unlimited options and opportunities for website design.
There is a small learning curve with WordPress, but there are literally thousands of pre-made freelancer WordPress themes you can buy to help get your website started. They come with tons of templates, plugins and friendly builders to create your own website with ease.
There's also DIY website builders like Squarespace and Wix — which are for ultimate beginners. These platforms, however, do not have the flexibility that WordPress offers.
Now that you've gotten that straightened out, you should remember that you need to have a few static pages to boost your credibility and image. Those pages are:
About – this is where you introduce yourself to visitors and list your credentials as well as past experiences.
Contact – this is where people can get in contact with you. You can promote your social media here too.
Portfolio page – this is where you showcase your previous and ongoing work for visitors to view.
To make your website more credible, make sure you also emphasize writing. Not only about your work in the past, but people are also interested in reading about the projects and what made them special, and how you overcame design challenges. You can also provide testimonials somewhere on your homepage to build trust with current and future clients.
5. Get the required licenses and permits
This is the part where you get your paperwork done as a new business owner. Here, you decide how you'll structure your business, whether you want to do it alone or not. You should check with your local government to see if you require any license to operate.
Choose a business entity
Here you'll get to pick your own business structure. The choice you make will affect your legal liability as an owner, your growth potential, and your tax obligations. I would recommend you consult with a lawyer to help you with the necessary paperwork.
I'll give you some ideas on the types of business entities. Some are:
Sole proprietorship – your business is not formally registered. Hence the business is not its own entity which has separate legal and tax obligations from you. Everything that the business has is tied with you as the owner.
LLC (limited liability company) – your business is considered a disregarded entity. Meaning that its tax obligations are directly related to your own tax returns, but your business is a separate entity from you from a legal standpoint.
Corporation – your business is considered as a separate entity in terms of both tax and legal responsibilities. The income and expenses are tied to the company, not you. Ownership of the business is based on the number of stocks placed.
Doing Business As (DBA)
This is another way of registering your business. This is so you have the right to use your fictitious business name. Every region has different requirements on whether or not you need to register your business name. So be sure to check with your local government first.
Generally speaking, you'll need to fill out a statement or buy a business certificate and pay certain fees.
When you're ready to hire people…
If you plan to hire people, then you'll need to create an EIN (Employer Identification Number). It is a set of numbers that will be used to identify your business for everything.
You'll also need to provide medical, retirement, or other benefit plans for your employees. You should identify if your employees will need special medical benefits and determine your vacation policy.
6. Get the right equipment and software
Now you probably already know the types of equipment and software you need to design a web. But here, I'll remind you of the best practices for each, giving you a few recommendations regarding which tool to use.
Image editing and prototyping software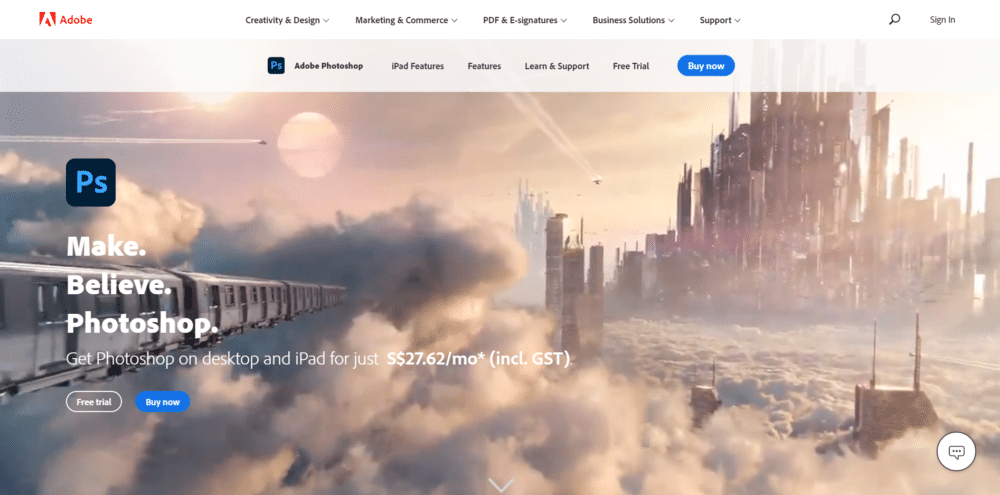 A great image editing software that probably every web designer uses is Photoshop. The endless options for colors and gradients give you the ability to create aesthetically pleasing prints and patterns in your design. This allows you to create authentic websites since you're creating the digital files based on what you've drawn.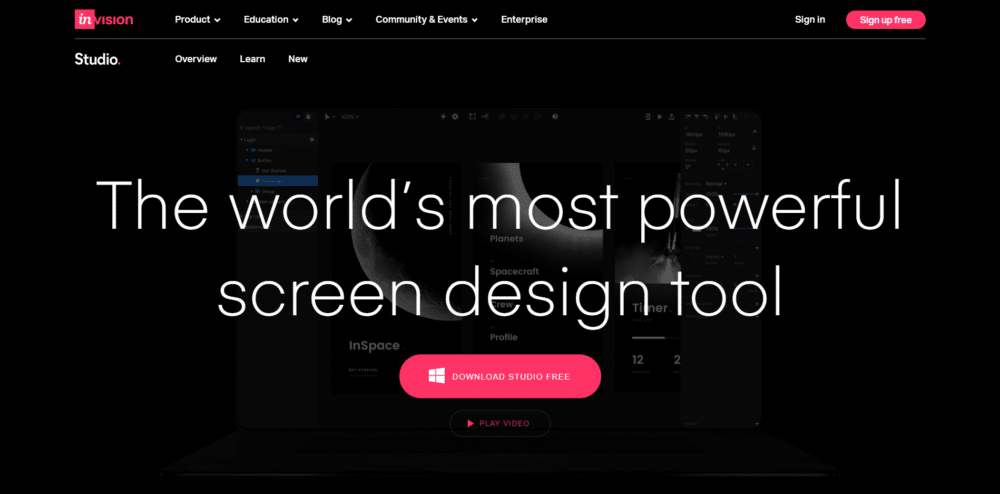 If you're looking for a prototyping software, then I'd recommend you to use InVision Studio. It has an incredible UI tool with various features and applications to help create website interfaces that are responsive, beautiful, user friendly, and collaborative.
One of the features, called rapid prototyping, allows you to create web transitions that are both creative and complex. Giving you the level of animations you want.
Professional web design software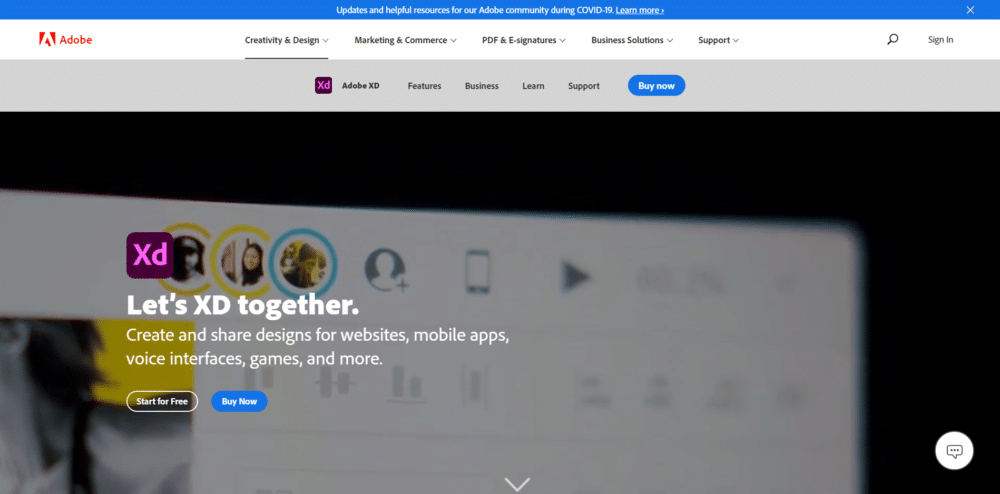 Adobe XD is the standard when it comes to UX/UI design. It allows you to do collaborative designs and customize many elements of your soon-to-be website. You can add and customize voice interfaces and animations, gain the ability to build design systems and responsive web designs that have content-focused layouts, and do much more.
Version control system
If you're working with other people, then this tool is necessary for you. A version control system like Git allows you to have multiple developers working on the same project simultaneously.
How this works is, each developer gets a full copy of the project they're working on and can merge what they did with others through a master copy on a central server.
A good thing about this is that there is a record of what has been added or edited, so if something goes wrong, you can use an earlier version. Git is a free and open source.
Project management software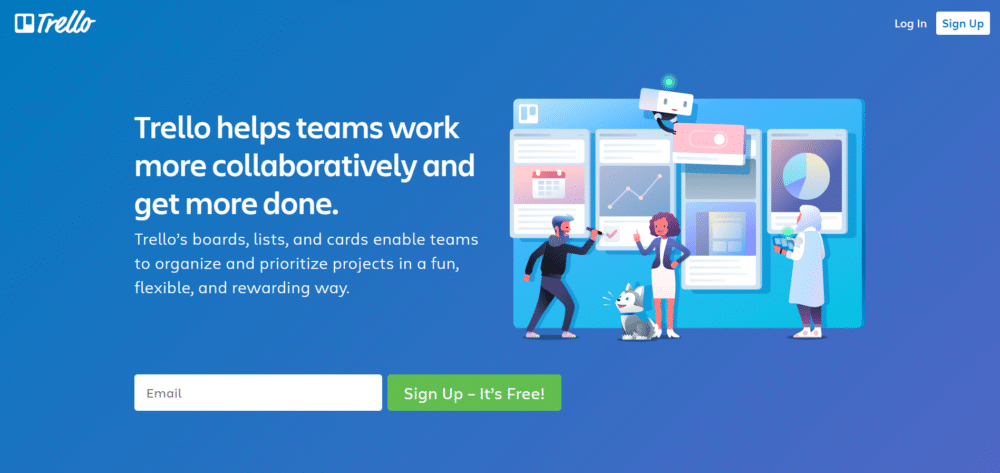 To make your work more efficient, project management tools like Trello are a great help. It essentially works like a to-do list where it consists of a single user interface and uses cards and lists as the things we need to do. You can make lists on your own, starting from to-do to completed, and move the cards along the way as you progress.
7. Get new clients and grow your business
The last step, and probably the toughest one, is getting your first client. I've taken some recommendations on how to do that based on an article made by a colleague and will sum up a few points. You'll quickly learn that getting new clients can feel like a full-time job in itself, you should check out this article for more detailed information.
Create your business profiles on social media
A necessary thing to create nowadays is a presence on social media platforms. By sharing your expertise, personality, and professionally branding yourself on social media, you can swiftly build an audience through many channels. Perhaps some of the audience will become your clients.
Facebook is a great platform to promote to your circle of family and friends. It also allows you to create a professional company page. Instagram is a great platform for web designers as the platform's visual aspect allows you to visually promote your previous work while using a hashtag to gain attention.
Create business profiles on job boards and freelance sites
Sites like LinkedIn are a great way to promote yourself and get discovered by potential clients. They have a section called LinkedIn Recruiter, where companies go to find talent for their project. You can advertise yourself there, but make sure to include "Freelance Web Designer" as your heading.
Freelance job sites like SolidGigs is great because it saves you the time hunting for jobs. They scour the web and send you the best freelance gigs to your inbox — easy peasy.
Networking
This is an effective way to directly get in touch with your target audience and start promoting yourself to them. An easy way to do this is by going to local meetup events, but make sure that your target audience will be present.
Other ways to get new customers
Use email marketing
Create content/blog
Ask for referrals
Search Engine Optimization (SEO)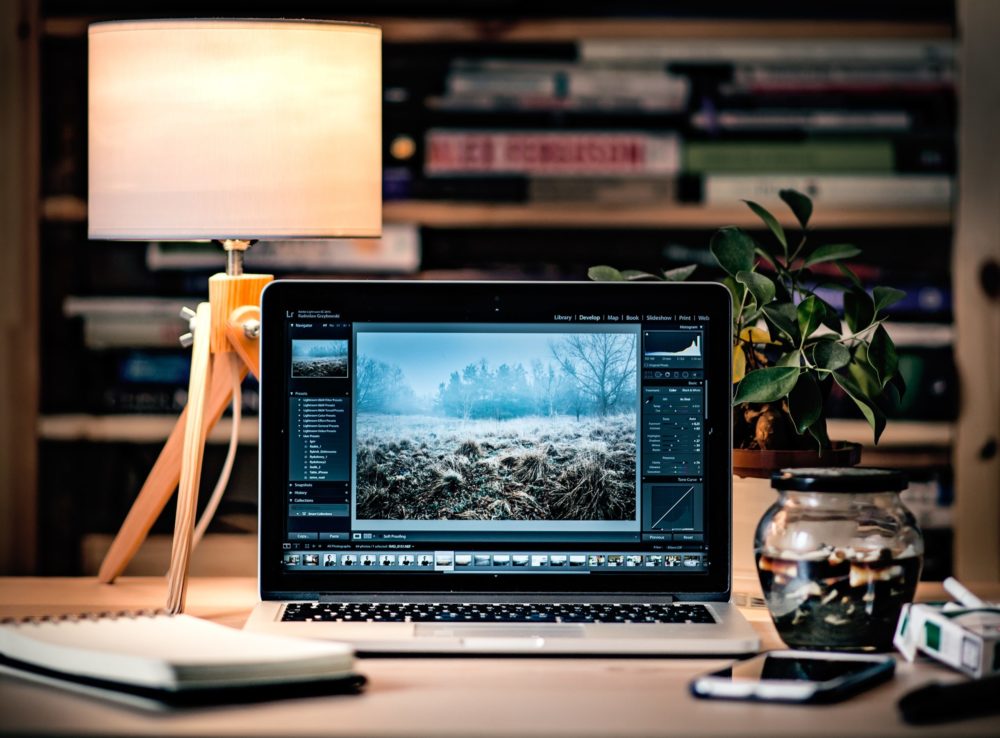 Tips on how to start a web design business
Now that you know the step-by-step process, I'll give a few tips to get you started.
Keep up-to-date with the latest web design trends and technologies
Web design is one of the fastest-moving spaces. Therefore the need to keep learning is crucial. You want to be the first to get on the latest technologies or software to gain a competitive advantage over the rest. Here are a few ways on how to keep up with the latest:
Listen to recent tech podcasts
Subscribe to tech newsletters
Network with experts
Attend conferences
Show you care about your clients
You want to create a great first impression on clients and also leave them satisfied after the project concludes. This is to entice your clients to do a repeat purchase, meaning they'll come back to you should they have another project.
Or to create a positive word of mouth as if clients are satisfied with your work, they are likely to tell it to other people. Some of the ways to show that you care can be:
Go the extra mile
Make a VIP section
Have fun
Show respect
By showing you really care, and doing great work, clients will have no problem sending you referrals in the future.
Use automation where possible
Business automation is becoming commonplace, even for small businesses. You can incorporate automation into every aspect of your business. Using tools like Zapier, you can automate various tasks such as:
Email communication
Marketing funnel management
Payment processing
Lead generation
Sending appointment reminders
Publishing social media posts
Get good at negotiating
When you eventually get a project, you'll come across a contract from your client. Contracts usually lay out what you'll do, the payment, and many more project-related matters. You'll need to come up with a strategy to become good at negotiating, so you get the best out of the contract. Here are some tips:
Have your end goal in mind
Research the client first before negotiating
Everything is negotiable
Be reasonable
Make sure everything is fully explained
Be prepared to walk away
Position yourself as an authority in your space
There are so many choices when people are looking for a web designer. People tend to go to trusted authorities who have proven their expertise. You need to position yourself as an authority to get a higher chance of being selected for a project. A few ways to do that include:
Focus on a niche
Be consistent
Offer what others can't
Engage your community
Share your content for free (blog posts, tutorials, etc.)
Conclusion
So now you've learned the step-by-step guide on how to start a web design business. Let's recap the steps:
Find a niche for your web design business
Brand your business appropriately
Decide how much to charge for your web design services
Build your business website
Get the required license and permits
Purchase the right equipment and software
Find new clients and grow your business
I've also given you a few tips to help you get started. Those tips are:
Keep up-to-date with the latest web design trends and technologies
Show you care about your clients
Use automation where possible
Get good at negotiating
Position yourself as an authority in your space
All that's left for you now is to start creating your web design business. Remember to focus on your niche and take your time when deciding your brand. Good luck!
Keep the conversation going...
Over 10,000 of us are having daily conversations over in our free Facebook group and we'd love to see you there. Join us!