Table of Contents
This post may contain affiliate links. See our affiliate disclosure for more.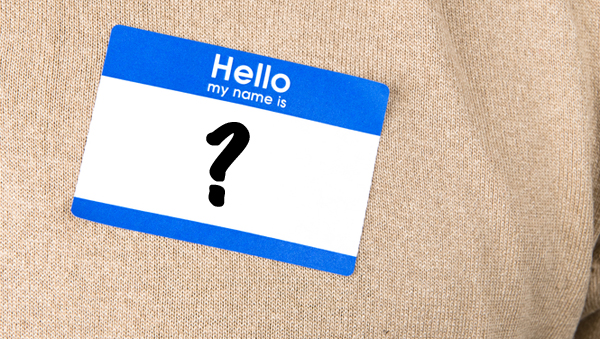 Have you ever wondered what title you should give yourself? If you've been a freelance designer for long, it's likely you have encountered a situation where you need to have a title.
Perhaps you were trying to print business cards. Maybe you were trying to tell someone what you do for a living and had a hard time explaining what you are. If any of these scenarios sound familiar, read on. Today we'll suggest a few options for which title you could use as a freelance designer.
If you've already got it figured out, help the rest of us by telling us your job title in the comments.
Start with some brainstorming
A good first step is to start with some solid brainstorming. Write down your job description, your job traits, and what you do on a daily basis. Perhaps phrases like "I manage design projects on a daily basis" can help you realize your desired job title is "Project Manager".
Get creative
The great part about working for yourself is that you're not tied down with any superficial titles. You can call yourself whatever you want (of course I would choose something that explains a little what you do).
I knew a couple of freelancers who decided to go into business together. One was a video editor, the other was a web designer. What titles did they decide to put on their business cards?
"Video Ninja" and "Captain of Design".
Originality paid off. People loved their creative approach to their job titles and their small business is growing.
A few options to get you started
Here are a few ideas to get your started on finding the perfect job title:
For freelancers who own their own business
Owner
Founder
President
Designer
CEO
Head Guy
Main Man
For Jack-of-all-trades designers
Web & Graphic Designer
Solutions Man (or Woman)
For design specialists
WordPress Specialist
CSS Specialist
Print Specialist
Logo Guru
Web Design Pro
One other option – no title at all
The last option is not using any title at all. If you have a great elevator pitch and can explain what you do without an official title, maybe that's the best option for you. There's no law that says your website or business card has to have a title under your name.
What do you suggest?
What title do you use? Share your tips with us by leaving a comment on this post.
Keep the conversation going...
Over 10,000 of us are having daily conversations over in our free Facebook group and we'd love to see you there. Join us!