Table of Contents
This post may contain affiliate links. See our affiliate disclosure for more.
Do you have side business ideas running through your mind? You're not alone. Side businesses have gained a lot of popularity since the financial crisis of 2007.
Here in the US, many millennials found themselves underemployed or out of work entirely, so they looked for ways to make ends meet outside of their day jobs. One recent survey claims that 93% of Americans have some kind of side hustle, and the value of the gig economy is projected to top $450 billion next year.
So how can you get in on that, right?
Coming up with side business ideas is simpler than you may think. It starts with thinking about the skills you have that someone else might need. There is a huge range of marketable goods and services that can help you earn money outside of your regular income.
To get you started, we've created a list of side business ideas that will help you think about what type of expertise you already have, and how to turn that into a successful revenue stream.
14 Side business ideas to help you get started
1. Blogging
Do you have an interesting hobby or enjoy sharing your lifestyle? Starting a blog can be a lucrative side business if you do it right.
One reason blogging is a great side business idea is that anyone can do it, and it's fairly inexpensive. Choose a platform (WordPress, Wix and Squarespace are popular ones) write your first post, and learn as you go. It may take some time before you start making money, since bloggers typically rely on ad sales for income, but with persistence and a little bit of luck, you'll be on your way.
2. Translation
Companies across every single industry, large and small, need help with translation. As globalization continues, the demand for skilled translators grows. If you know a second, third or fourth language well, jobs in translation is one of the easiest side business ideas to truly make money with.
Try your luck applying for online postings (be prepared to demonstrate your fluency in the language), or boost your chances of getting hired by earning translator credentials.
3. Tutoring
Are you great at math, a fantastic English editor, or just have killer study skills? Tutoring might be the side job for you. Most universities have job boards where you can advertise your services or answer someone's request for a tutor. If you don't live near a university, you might also be able to tutor local high school kids.
The great thing about tutoring is that it is typically done outside of regular business hours, so it is unlikely to interfere with your full-time gig, if you have one.
4. Design
One of the most common freelance gigs, designing is a great way to make money on the side.
To get started, learn all you can about principles of design and marketing, and then build up a strong portfolio. More experienced designers can reach out to their professional network and let them know you are interested in doing work on the side. You will likely have clients before you know it.
5. Social Media Management
Hours spent scrolling endlessly through Facebook, Instagram and Twitter can actually turn into one of the most steady side business ideas out there.
Writing content and interacting with the community is time-consuming, so many companies or influencers outsource these tasks to skilled freelancers. To get started, it's probably important to showcase your own social media channels to show you understand what it takes to get and keep followers. From there, try responding to online job postings or working for someone you know, and build your business from there.
6. Reselling
Have you ever found that elusive vintage item or the perfect gift on an auction site? For some people, finding and reselling these products is the perfect side business.
Reselling is one of the more time-consuming side business ideas, but if you already have an interest in thrifting or bargain hunting and are spending time shopping anyway, reselling can be a great way to make money. Do your research beforehand—you don't want to be stuck with a large volume of things no one wants to buy!
7. Photography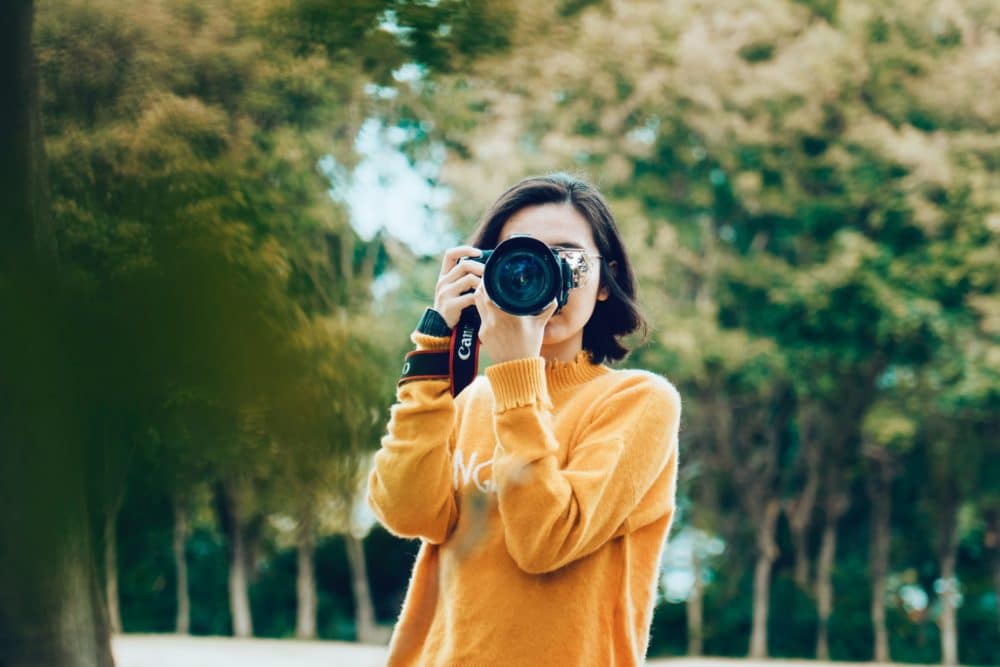 Like most side business ideas, photography takes some skill to get started. If you are a hobby photographer, it's probably worth taking some classes to help elevate your art before you begin charging money.
Once you are ready to dive into the professional world, there are many ways to find work as a photographer. Start with friends and family and work your way up—as you produce beautiful images, word will spread and you'll be able to increase your prices and pick which clients and events you are most interested in photographing.
8. Online Surveys
This may seem like a cop-out, but if you are really strapped for cash, you can take online surveys and earn rewards from almost anywhere!
Here's how it works: companies want consumer opinions, but it can be hard to get people to answer questions. So survey sites like Swagbucks, LifePoints, SurveyJunkie and others offer incentives like gift cards in order to get participants. You may have to spend some time finding the right types of surveys for you, but if it appeals to you, this is one of the only side business ideas that requires no skills to get started.
9. YouTube
YouTube has become a popular platform for creators to film product unboxings, podcasts, talk shows, reviews, tutorials, humor and anything else you can think of.
All you need to get started is an idea and some basic camera equipment—even a smart phone will get the job done. The most successful YouTubers find a specific niche and stick to what they're great at.
To start making money, you will need at least 1,000 subscribers, so start spreading the word on all of your social media accounts, in your email signature, to all of your family and friends, through partnerships with other YouTubers, and any other creative way you can think of to draw more viewers to your channel.
10. Art
There are so many talented artists out there who chose not to become professional artists, and yet still have the skills to create some amazing work. If this is you, and you're looking for side business ideas, I think you already have your answer.
Making money as an artist is not always easy, but there are lots of ways to market this skill. You might go the passive income route and create digital prints on Etsy, or sell print-on-demand products (Stickers and T-shirts can be super successful), or you might go the other way and work on commissions only. Whatever you decide to do, find your style and stay true to yourself.
11. Carvertise
Did you know you can turn your daily commute into extra income? There are companies who will pay you to be a mobile billboard.
Carvertise, Wrapify and others have a model where you sign up, answer some questions about your daily driving habits, and they match you with an interested brand, wrap your car, and send you a monthly check. Easy as that!
12. Pet Care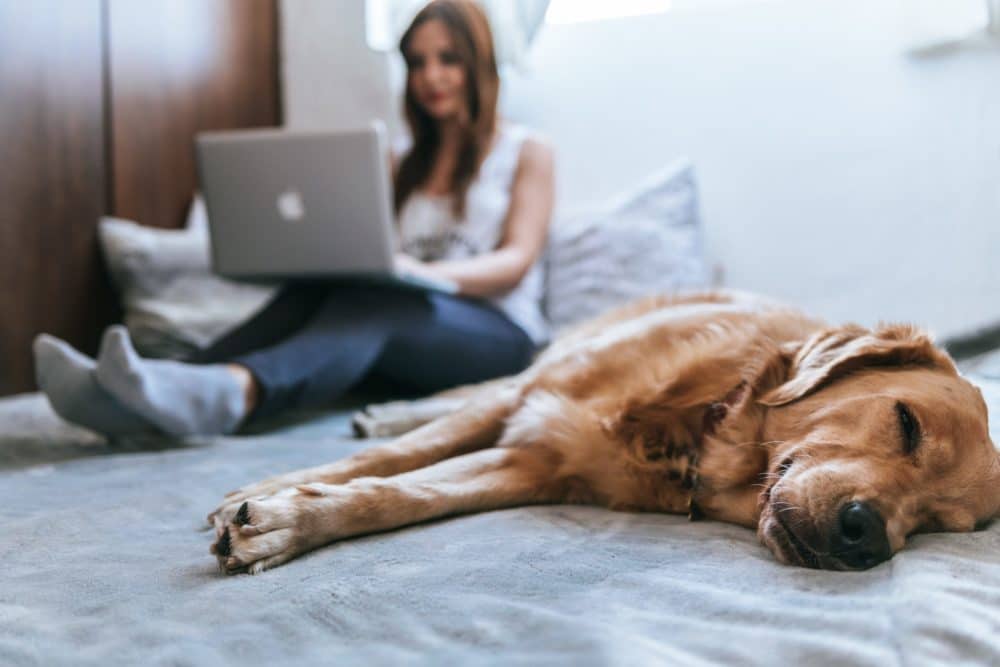 Whether or not you have pets of your own, pet sitting or dog walking are side business ideas that may work for you.
Aside from knowing how to care for animals, professional pet-sitters need to have insurance and, in some states, a license, so it's worth exploring the criteria in your area before you get started. However, this can be a lucrative weekend gig if pets are your passion.
13. Party Entertainment
Interesting hobbies can sometimes double as entertainment for events. If you are stuck in your hunt for side business ideas, consider your best talents. Are you musical, do you know magic, do you love acting? I even have a good friend who blows fantastical bubbles with an array of homemade wands that are a real crowd-pleaser.
Whatever your entertaining skill, you may be able to hire yourself out on the side for parties and events. You'd be surprised what people will pay to see! Start by working for people you know, get someone to take some killer video and photos, and then advertise on sites like Craiglist, Thumbtack and Facebook Marketplace to get new clients.
14. Catering
Believe it or not, you don't need a professional kitchen space to be a professional chef. If you are an amazing cook or baker, you can easily turn your hobby into a side business. Utilize social media to show off your culinary creations and help market yourself.
Many people create beautiful desserts for events, serve small groups a fancy meal, or rent out fun party food services that require special equipment such as popcorn, soft serve ice cream, cotton candy or shaved ice. Take your pick and make sure to have fun with it!
How to turn your side business ideas into revenue
It is one thing to talk about side business ideas, and another thing entirely to actually make a plan and start earning money. Let's walk through 4 steps for starting your side gig:
1. Validate your idea
After sifting through what feels like endless side business ideas, you find one you love and are ready to get started.
But there's a catch.
Can you idea actually make money?
To find out, you have to share your idea with others. Depending on your personality, this can be the scariest part of starting a side business. You can do this.
Create a quick elevator pitch about what the business is, and ask peers, friends, and social media groups with interests aligning with your idea how much they would pay for whatever product/service you are offering.
You can also do some simple research to find out if there are job postings available for the skill you are focusing on, or if there are already people out there selling similar things. This should give you a good idea if the concept will work.
2. Test with friends/family
Most side business ideas are best started within your inner circle. This means that your friends and family are your first customers.
Ask your uncle with a local restaurant if he's interested in a new menu design. Take family photos for your neighbors. Bake a cake for your niece's birthday party. Dog sit for your cousins over the weekend. This is a low stakes way to get your feet under you and refine your process.
At this stage, it is also important to look into the legal requirements for your business, which will vary based on the industry you're in and where you operate.
Don't work for free at this point––but charge a lower rate for your "beta testers," and let them know they're getting a great deal.
3. Create online presence
Depending on which of the many side business ideas you decide to go with, you might create a full website to showcase your services, or you may decide to start with social media.
Either way, in order to really get started as a business owner, you need some sort of online presence. Invest in a great design that will get you noticed, and never stop creating content for your platform.
4. Marketing
A business is only as good as the number of people that know about it. You can't sell to clients who don't know you exist.
There are so many different ways to go about marketing, it is probably a separate article, but here are a few ideas:
Advertise on community marketplace websites
Share on social media
Put up flyers in public spaces
Write guest articles on related websites
Ask happy clients for referrals
Put your website on your car
Pass out business cards
Go to local networking events
Connect with former colleagues in the same industry and let them know you're looking for work
Start your side business today
If you are ready to make some extra income, looking for side business ideas is a great place to start. The best way to find your niche is to think about the things that are exciting to you, that you are good at, and that you don't mind putting some extra work into during what used to be your free time.
Once you land on that perfect business plan, the biggest challenge is just to get started. You'll never know if your side business idea is the right one until you give it a try!
Keep the conversation going...
Over 10,000 of us are having daily conversations over in our free Facebook group and we'd love to see you there. Join us!