Table of Contents
This post may contain affiliate links. See our affiliate disclosure for more.
The world of freelance art has changed. It used to be incredibly difficult for a freelance artist to find venues to showcase work, and the pathways to actual profits were limited. You could reach buyers through galleries, or perhaps take on a contract position with an agency, but unless you had contacts in the art world, that was about it.
The internet changed everything for a freelance artist. Now, you can use social media to promote your work for free, host your own online gallery, create from anywhere in the world, and leverage third party platforms to sell to a wide and eager audience.
As the world shifts to a more remote work friendly model, more and more people are leaving traditional jobs behind to pursue passions and make money on their own terms. As a freelance artist, you have the same opportunity. It will take guts and a lot of work, but thanks to online venues, finding success as a freelance artist is more accessible than it ever has been.
What is a freelance artist, and what do they do?
By definition, a freelance artist is someone who creates art for clients in exchange for money. A freelance artist does not work for a larger organization—they are self employed, which means they have the freedom to take on projects that interest them, set their own hours, and increase rates as they wish.
Sounds pretty great, right?
It is great, but it is important to enter the freelance industry with eyes wide open. Just as a freelance artist is able to make their own choices about when, how, and who they work for, they are responsible for every aspect of their business. This means marketing, accounting, personnel, project management, and more.
All of this is manageable with the right tools and the right mindset.
4 Steps to become a freelance artist
Becoming a freelance artist doesn't just happen overnight. Here are some of the steps you should take to start off on your new career path.
1. Sharpen your skills
The world of freelance art is competitive. There are tens of thousands of artists in every niche possible, and you will be up against seasoned professionals for some of the work you apply for. This means that you need to have the talent to back up your claim as a freelance artist. Take some classes, reach out to mentors and participate in every project you can to really hone your craft.
2. Build a portfolio
No one hires a freelance artist without seeing samples of their work and style first. Your portfolio should be digitized so that it is easy to find on the internet, should represent your best work, and should be targeted to the specific industry you want to be in. While student projects can be a great jumping off point, it is always better to have a few published pieces under your belt.
To accomplish this, reach out to local businesses and offer a one-off project at no cost, ask non profits if you can volunteer, or work for family and friends to establish yourself as a professional. Every stellar piece you create for your portfolio is an investment in yourself and your business.
3. Make it legal
Remember what I said about managing every part of your business? A freelance artist can't just create art, they have to be an entrepreneur. To get started, you need to consider the legal and business details. It is wise to meet with an accountant or bookkeeping service and seek advice about how to properly register as a business.
It is not always required, and it depends on the state you live in, but most freelancers file as an LLC or small corporation. You should also consider setting up a separate bank account and line of credit specific to your business. Separating your personal and business finances reduces liability, helps you track expenses, and, when you're ready to grow into something more, makes scaling a lot simpler.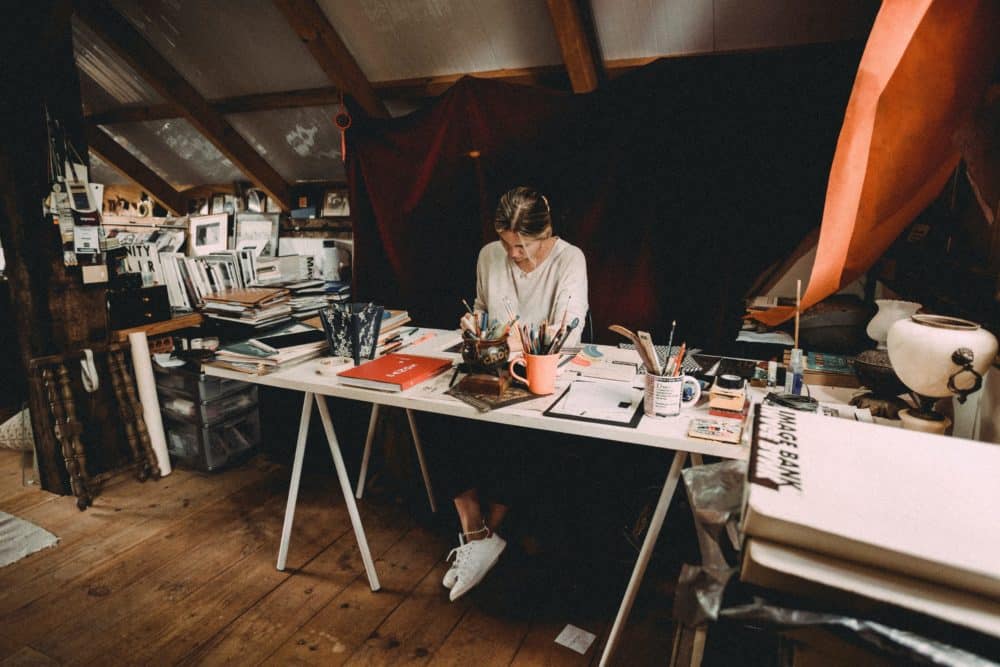 4. Put the word out
While there are a variety of avenues to find work as a freelance artist (we will discuss those in a moment), the quickest path to paid commissions or services is usually within your personal network. Post on your social media channels, talk with friends and family, and go ahead and cold call every contact you have in the industry.
In the current jobs climate, many businesses are looking for freelancers to fulfill needs, so odds are someone you know can find you a gig that fits your talent.
Where to find freelance artist jobs
As a freelance artist, you need clients. Reaching out to your personal network is the best way to start, but how do you find more, better, and higher-paying work? Here are just a few ways to find freelance artist jobs.
Job boards
Just like any other industry, job postings for a freelance artist crop up on a variety of online marketplaces. Upwork is a popular site for freelancers, and there are others, like Fiverr, SolidGigs and Guru.
Don't discount more traditional job sites, like Indeed, SimplyHired and even LinkedIn. While the majority of these postings might be more business-geared, there are always freelance artist positions being advertised as well.
Word of mouth
When you land that first client, the hardest part is over. Really.
Do amazing work for that client, then ask for online reviews and referrals. Some freelance artists will even offer discounts to current clients for bringing in new ones.
Word of mouth is still the most powerful form of marketing out there.
Online marketplaces.
If you don't want to work for corporate clients, you can also sell your work on a third party platform. Etsy is, of course, the giant in this category, but Artsy, ArtSpace, Saatchi Art, Artfinder, Graffiti Street, U Gallery, and more are also great ways to get your art out there.
Just don't neglect the business side of things. Often a freelance artist will post work on these platforms, only to be frustrated when zero sales come in. The problem isn't necessarily the artwork or the platform. The problem is that, with these online galleries, you are your own agent, and people forget that. You have to spread the word, post on other channels, collaborate with other artists and do everything you can to drive traffic back to your gallery.
4 Tips to find success as a freelance artist
It's a commonly held thought that most artists do not make it. While it's true that making a living as an artist is often less straightforward than other industries, the idea that it cannot be done, or that it is so rare that you shouldn't even try, is outdated thinking.
To give yourself the best chance, here are a few tips for getting ahead as a freelance artist.
1. Find steady employment
It is so tempting to dive headfirst into the art world and leave everything else behind. In some cases, committing fully to your business is the best strategy, but if you have mouths to feed and rent to pay, it may make sense to keep your day job, and work as a freelance artist on the side. Many artists find a lot of fulfillment in a side gig.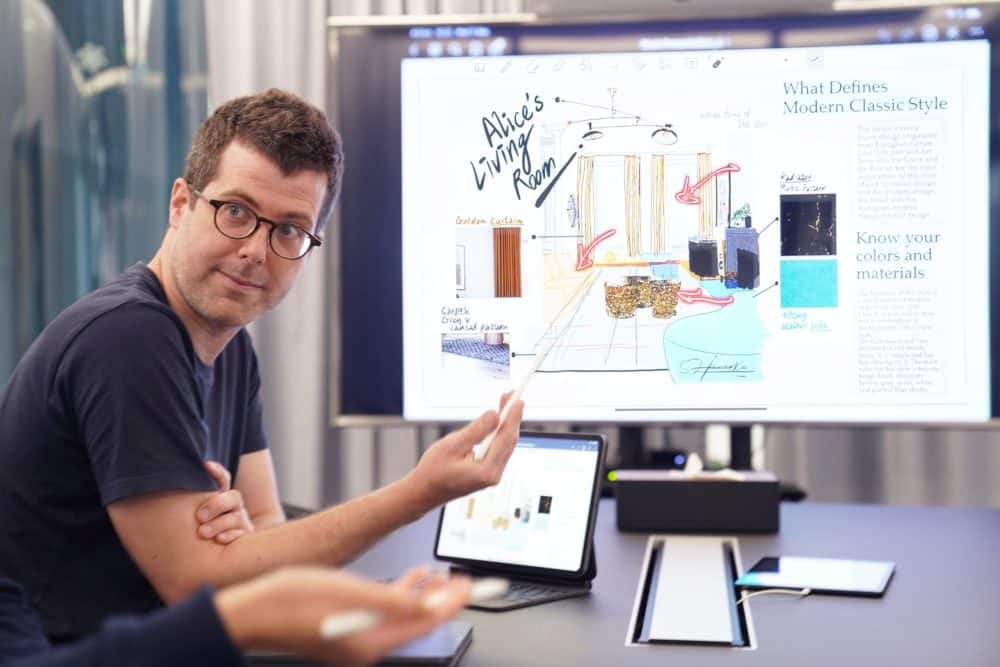 2. Create passive income channels
Selling art online is an art form in itself, but if you do it right, this can be the key to finding that elusive success as a freelance artist. If you can start making sales while you sleep, you will have more time to dedicate to creating new designs and finding clients without stressing about where the money is coming from.
You can accomplish this by creating online courses, selling t-shirt designs, creating stock images, etc. Look for any and every opportunity to turn your artwork into passive income.
3. Set goals
In any career path, it is easy to get stuck in a rut and lose productivity. To avoid this, set daily, weekly, monthly and annual goals for yourself, and follow up. It can help to have a mentor or coach who you are accountable to.
Make sure your goals are specific, achievable, and will take you in the direction you want to go. Smart goals help you create more and better art, and that will always lead you to greater success.
4. Don't compare
While having something to aspire to is important, as a freelance artist, if you get caught up in comparing your path and work to someone else's, you are likely to fail. Your journey is unique. Your style is unique. Your goals are unique. Don't compare yourself to anyone else, focus on you and the things you can do to move forward.
Start your freelance artist career today
Opportunities for a freelance artist are growing, not shrinking. If you are passionate about your art, you can be a freelance artist. It is that simple.
The biggest hurdle to success? It's fear.
There are so many people out there that want to be a freelance artist, but instead of making amazing things, putting them out into the world, and getting amazing things back, they sit, terrified, and keep their work to themselves.
With online platforms, social media channels, and the never-ending need for content, the time to be a freelance artist really is upon us.
All you have to do is start.
Keep the conversation going...
Over 10,000 of us are having daily conversations over in our free Facebook group and we'd love to see you there. Join us!