This post may contain affiliate links. See our affiliate disclosure for more.
As the world of work continues to evolve, more and more people are finding that freelance work is the way of the future. With the rise of the gig economy and the proliferation of online platforms that connect freelancers with businesses, there is no doubt that the future of freelancing is promising.
There are many advantages to freelance work, including setting working hours, working from anywhere, and choosing the projects you want to work on.
The freelance economy is already worth billions of dollars and is only expected to grow in the coming years. As more companies reap the benefits of hiring freelance workers, the number of people working freelance jobs will continue to increase. So, let's immerse ourselves in freelancing more deeply.
The Future of Freelancing
According to the Statista Research Department, the revenue generated by Upwork worldwide increased steadily from 2016 through 2021. In 2021, the freelancing platform Upwork generated over 502 million U.S. dollars in revenue.
About 1.2 billion people around the world work as freelancers. That is nearly 1/3 of the total global workforce. This number is expected to grow in the coming years as more people choose to freelance since the rise of the internet and digital technologies has made it easier than ever for people to work remotely and on their own terms.
The pandemic has been a difficult time for many workers, but it has also opened up new opportunities, and freelancing is one of them. A recent Upwork study found that 58% of professionals who began working remotely post-pandemic are considering freelancing.
How & why has freelancing changed in the last couple of years?
Rising popularity in work marketplaces/freelance platforms due to COVID-19
The COVID pandemic has resulted in a dramatic shift in the way many businesses operate. With so many people now working remotely, there has been an increase in the use of work marketplaces and freelance platforms to connect businesses with talented individuals who can help them get the job done.
There are several reasons why these platforms have become popular in recent months. First, they offer a convenient way for businesses to find talent without going through the traditional hiring process. Second, they provide a great way for freelancers to find work and earn money without commuting or being in the office. And third, they offer a flexible way for businesses to get the job done.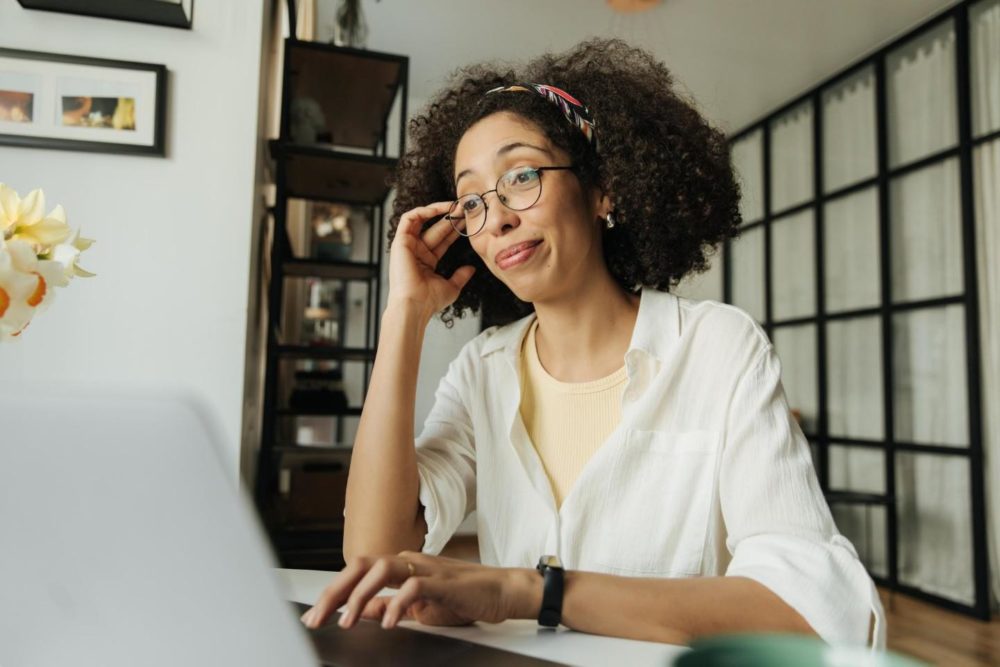 Work automation
As a freelancer, you have access to many tools that can help you automate your work, from SEO and web design to IT and finance. These tools can be beneficial in streamlining your workflow and making sure that you don't miss a beat. Best of all, you don't have to pay for most of them – they're either free or very affordable.
There are many different automation tools available for various niches:
SEO automation tools can suggest keywords, search backlinks, spy competitors, and tracking rankings.
Web design automation tools can help with tasks such as creating and managing website content, designing web pages, and usability testing.
IT automation tools can help with tasks such as deploying and managing software, tracking IT assets, and monitoring network traffic.
Finance automation tools can help with invoicing, tracking expenses, and managing financial reports.
Moreover, the increased use of automation in the workplace has led to the development of new tools that make it easier for employers to track the working process. Time tracking tools allow employers to see how much time employees spend on each task, while screen recording tools enable employers to see what employees are doing while they are working.
These tools can be used to improve productivity and efficiency in the workplace and identify any potential problems that need to be addressed.
The growing demand to replace reskilling/upskilling with already high-skilled experts
The demand for high-skilled experts is growing as businesses seek to upskill their workforce. This trend is being driven by the need for companies to remain competitive in the ever-changing global marketplace.
As businesses strive to keep up with the latest technologies and trends, they are increasingly turning to experts who can help them quickly adapt and remain ahead of the curve.
The ever-growing shortage of skilled workers is also driving this demand for high-skilled experts. With the retirement of the baby boomers and the increasing global competition for talent, businesses are finding it challenging to fill vacant positions with qualified workers.
As a result, they are increasingly turning to experts who can provide the skills and knowledge they need to stay ahead of the competition.
Long-term cost savings
The outbreak of a pandemic can lead to a decrease in productivity as businesses are forced to close their doors. However, by utilizing freelance talent, companies can continue to get work done without increasing their fixed costs.
This is because freelancers are not employees and therefore do not require the same level of benefits and protections. What's more, freelancers are often more flexible and adaptable than traditional employees.
This means they can more easily pivot to meet the changing needs of the market, making them ideal for companies that need to get work done in times of crisis.
Furthermore, hiring freelance talent can be a great way to get the specific skills and expertise you need for a particular project without committing to a full-time employee. This can be especially helpful if you only need someone for a short-term project or if you need someone with a very specific skill set that you don't currently have on your team.
What does the future of freelancing look like?
The hybrid teams model
The hybrid teams model, which combines full-time employees with freelancers, will enrich the company structure and lead to more companies hiring freelancers. This model provides the best of both worlds: the dedication and commitment of full-time employees with the flexibility and cost-effectiveness of freelancers.
Many companies are looking for ways to cut costs in today's economic realities. The hybrid teams model provides a way for companies to do this while maintaining high quality and productivity levels. This model also allows companies to tap into a larger pool of talent, as more freelancers are available than full-time employees.
Freelancers keep adapting to changes in the marketplace
As a freelancer, it's important to keep up with changes in the marketplace so that you can offer your clients the best possible service. One way to do this is by taking online courses to stay updated on new trends and developments.
There are a variety of online courses available so that you can choose ones relevant to your particular area of expertise. By taking courses regularly, you'll be ready to adapt to changes in the marketplace right as they happen.
Freelancers who can adapt to the latest trends and technologies will be in a better position to find work and succeed in the long run with the future of freelancing. Those who don't adapt will fall behind and struggle to keep up. Continually expanding your skillset is one of the best ways to stay ahead of the curve as a freelancer. Investing in your education and keeping up with industry trends can ensure that you will always be in demand.
Technology advancement
Undoubtedly, technology will continue to advance in the freelancing world. We are already seeing the impact of AI and automation in many aspects of freelancing, from job matching to contract negotiation. In the future, we can expect even more sophisticated technology to enter the freelancing marketplace. This will bring both opportunities and challenges for freelancers.
On the one hand, advanced technology will make it easier to find and land freelance gigs. Job boards and platforms will be able to match freelancers with clients more efficiently than ever before, and contract management software will automate many of the tedious administrative tasks that freelancers currently have to deal with.
On the other hand, the increased use of technology in freelancing will also mean that freelancers will need to keep up with the latest tools and trends to stay competitive. Those who don't embrace new technology will find themselves at a disadvantage in the marketplace.
Freelancing expands into other industries
As more and more people are embracing the freelance lifestyle, they are also finding new and innovative ways to apply their skills in other industries. Freelancers are not limited to just one area of expertise but can instead choose to work in several different industries. This is especially beneficial for those with a wide range of skills and talents. By freelancing in multiple niches, they can keep their skills sharp and in demand, leading to higher earnings and a more stable career.
Better ecosystem support for freelancers and platforms
As the freelance economy continues to grow, financial institutions are adapting to meet the needs of freelancers. Payoneer, a financial services company, specializing in cross-border payments, has introduced a new Freelancer Marketplace to help freelancers connect with businesses worldwide.
MyBasePay.com, a provider of financial management solutions for freelancers, has also launched a new platform that allows freelancers to manage their finances and get paid faster. Traditional banks are also starting to offer services specifically for freelancers, such as special accounts with lower fees and more flexible terms.
While freelancers do not have the same access to benefits as traditional employees, many organizations support such workers.
The Freelancers Union is one such organization. It offers some benefits, including health insurance, dental and vision insurance, life insurance, disability insurance, and retirement plans. They also provide many other services, such as educational resources, legal resources, and discounts on products and services.
4 Tips to be prepared for the future of freelancing
1. Stand out
As the world of work increasingly migrates online, people are turning to freelance as a way to make a living. The stability and rise in the future of freelancing means that the competition for jobs is fierce, so it's more important than ever to ensure you stand out from the crowd.
One of the best ways to do this is to create a portfolio of your work. It can showcase your skills and highlight your unique style, making you more attractive to potential clients. Plus, it's a great way to keep track of your previous work and see your progress over time.
Another way to stand out from the competition is to encourage your clients to leave reviews. Reviews can help show potential clients that you're a reliable and trustworthy freelancer and can also help improve your visibility on freelancing platforms. Focus on delivering great work and providing an excellent client experience; the reviews will take care of themselves.
Finally, it would be a great idea to experiment with your pricing. If you can offer a lower rate than your competitors, you'll probably attract more clients. However, you need to be careful not to undervalue your services. If you charge too little, you may work long hours for very little pay.
2. Find freelance work fast
Networking: Connecting with other professionals in your field allows you to learn about new opportunities and get your name out there as a freelancer. Additionally, networking can help you build relationships with potential clients and learn more about the industry.
Target specific industries: Industry groups are a great way to meet other freelancers and get your foot in the door with potential clients. Many groups have online forums where you can post your services and connect with others in your field. You can also attend industry events and conferences to meet potential clients and build your network.
Social media: One way is to search for job postings on sites like LinkedIn or Indeed. Another way is to connect with potential clients or employers on social networking sites like Facebook or Twitter. Finally, you can use social media to promote your own freelance business. This can be done by creating a professional profile on a site like LinkedIn or creating a business page on a site like Facebook.
You can use freelance job sites to search for specific projects that you're interested in and qualified for and then apply or bid on those projects. Most job sites will allow you to create a profile, which you can use to showcase your skills and experience. This is a great way to attract potential clients and employers and can help you land more work.
Cold pitching: Lastly, you can reach out to potential clients or employers with a proposal or idea without them having specifically asked for it. It is called cold pitching which is done by sending a well-crafted email or LinkedIn message or even by meeting someone in person and giving them your pitch.
The key to cold pitching is ensuring that your proposal is relevant and of interest to the person you're pitching to. You also need to be brief and to the point – no one wants to read a long, rambling message from a stranger. And finally, you need to be confident and believe in your proposal.
3. Select the right freelance candidates
There are a few key things to consider when selecting the right freelance candidates. Firstly, you want to ensure that the candidate has a strong marketing portfolio showcasing the right skills, experience, and credentials.
Secondly, the candidate should have good reviews from past clients and the required tools and equipment for the project. Finally, you want to ensure that the candidate is available to work on your project within your desired timeframe.
4. Set the working process with freelancers
When hiring a freelancer, it's important to set clear project goals and expectations from the outset. This will help ensure that the freelancer understands your vision for the project and can deliver the results you're looking for. Be as specific as possible when outlining the goals of the project, and provide any relevant background information that will help the freelancer understand your perspective.
Freelancers always appreciate it when companies make them feel like a part of the team, as opposed to a vendor. Companies that can do this usually have a healthy team culture in the first place. You should also try to effectively communicate with the freelancer and keep them updated on all aspects of the project.
By making the freelancer feel like a valued team member, they will be more likely to produce high-quality work and be more invested in the project's success.
Lastly, it is crucial to allow freelancers to work on projects and with clients aligned with their skill set and interests. This enables them to be more efficient in their work and helps ensure that they enjoy it.
For example, they can network with other professionals in their field who can give them insights into companies or individuals who might be looking for someone with their skills and interests.
The future of freelancing is bright
In today's economy, more and more people are turning to digital freelancing to make ends meet. With the rise of the internet and the gig economy, freelancing has become a viable option for many people looking for flexible work arrangements, that is why we can believe in the future of freelancing. It offers greater flexibility than traditional employment.
As a freelancer, you have access to a wide range of tools that can help you automate your work. Additionally, as a business, you can cut costs by hiring freelance talent with the specific skills and expertise you need for a particular project without having to commit to a full-time employee.
As the world increasingly goes online, digital freelancing will only become more popular. And with its many benefits, it is no wonder why the future of freelancing is hopeful. If you're thinking about starting a freelance career, now is the time to get started, applying those tips we've mentioned above.
Keep the conversation going...
Over 10,000 of us are having daily conversations over in our free Facebook group and we'd love to see you there. Join us!