AdWords Express has been a super powerful tool we've used to get more new clients for our creative agency. It's gotten to the point where we turn it on / off as needed.
On = contact form submissions almost instantly start rolling in. Off = schedule is full and we're saturated with work.
If you've never heard of it, it's Google's "smart", automatic version of AdWords that's for people like me who hate keyword research and would rather bang my head against a wall than figure all that jazz out.
Basically, you tell Google the "category" of your ad by entering a general keyword (like "website design"), and Google automatically creates a keyword campaign for you based on how it observes search trends relating to that category.
So your ad could automatically show for up to thousands of keywords relating to "website design", i.e. "top website design", "website design companies", etc.
The upside? It's pretty dang smart. And for really big, super-popular categories like "logo design", "website design", etc. it's pretty darn accurate. Google takes care of the keywords, you take care of the ad copy. Saves a LOT of time!
The downside? For more "nichey" stuff you're going to show up for a lot of unrelated keywords. For example, for Reliable, our PSD to Code company, when trying to target "PSD to Code" we started showing up for some kind of medical thing called a "PSD code" that has absolutely nothing to do with us.
(However, for some reason those doctors kept clicking our ads and using up our budget… Ahem…)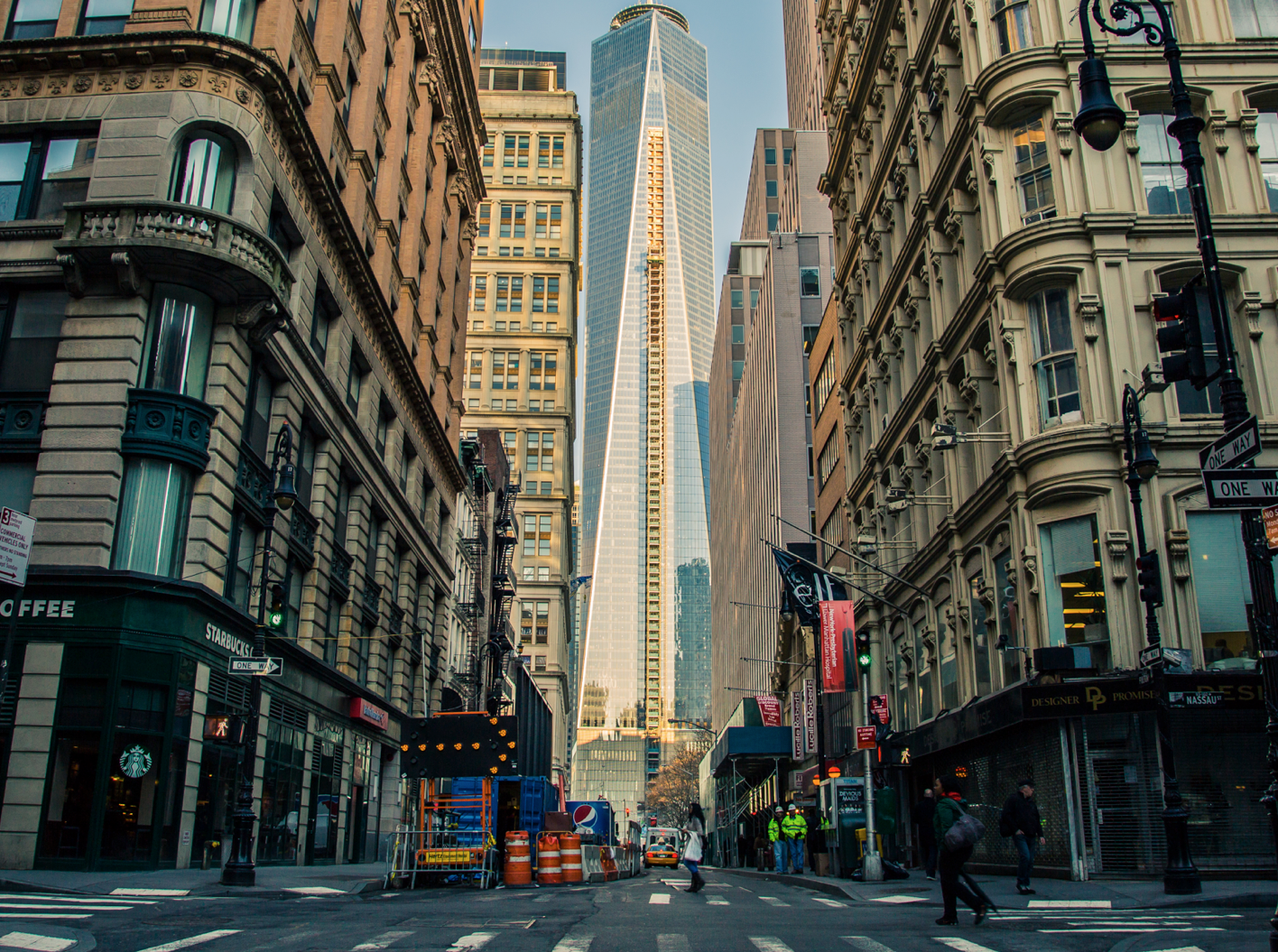 Also, true PPC experts like to have control over everything. And they're as nit-picky about keyword research as you are about design. So they might think Express is a bunch of garbage. However, I'm okay with garbage if it brings me a lot of paying clients. I'm sure you'd agree 😉
However, a quick disclaimer:
If your website doesn't already convert, this isn't going to change that. The design and copy on your website has to already be at a point where it gets business in the door. Otherwise, any kind of traffic you drive to it is a waste (whether it's Adwords or anything else).
But if your website does get you business, then this could seriously give you a boost.
Psst: Have you heard about Hectic? It's our new favorite tool for freelancing smarter, not harder. Client management, project management, invoices, proposals, and lots more. Hectic's got it all. Click here to see what we mean.
(If you don't have enough data to know if your website converts or not – I'll give you a quick "101" for that at the end of this post.)
Alright, now that we've got that straightened out – onwards!
Step 1: The Headline.
When you go to make your ad in Express, the first thing it asks you for is a headline. There are a lot of schools of thought with headlines for Google ads. Some people put the name of their company. Others post something witty or clever.
I've found the best success with this:
Re-state your main keyword and add a benefit-driven adjective. For example, if you're trying to get website clients, and your "main" keyword is "website design", make your headline: "Beautiful Website Design" or something similar.
When people Google something, their eyes intrinsically jump to any results that re-iterate what they typed. So by incorporating their keyword into your headline, you have a better chance of getting seen. The cool thing is you can easily apply this to any of your services in a snap:
"Stunning Logo Design"
"Amazing Brochure Design"
etc.
Step 2: The Body Copy.
If you use Twitter a lot, you might have fun with this. Because with AdWords – you have VERY limited characters to get a poignant message across about who you are and why you're different. This might take some good ole pondering time. You have to know what your true strengths are. You have to know why and how your business is different.
For example, this is an ad we recently ran for Reliable:
Headline:
PSD to Code Just Got Sexy
Body:
100% run by graphic designers, our
PSD > Code service rocks. Let's go!
Here's the research that led to this ad: Out of our points of differentiation, two really stand out. One, we're 100% run by graphic designers, so we know what our fellow brothers and sisters need from this sort of thing. Two, we're fun and we've got spunk. That's where words like "sexy" and "rocks" come into play.
Think about how this applies to you.
What's your business's personality? What makes you different? For example, let's say you're actually not good at making pretty things, but you can make websites that sell like crazy. That's a pretty cool way to differentiate:
"My websites are ugly. But they sell like crazy."
There are a bajillion businesses out there that could care less for looks as long as it works. Or maybe you have super high quality websites but you charge super low prices. Then you could say something like:
Headline:
Awesome Website Design
Body:
Super high quality. Super low prices?
Or perhaps you're ridiculously expensive:
Headline:
Stunning Website Design
Body:
We're expensive. But [insert benefit here]
The key is to offer a benefit in a unique, interesting way. However, if copy is NOT your strong suit – don't even try to be all that interesting. Just be genuine and direct. Write an ad more like this:
Headline:
Beautiful Website Design
Body:
Amazing design, friendly service,
and fast turn-around. Click now!
Once you find that your ad works – you can often "re-use" it for other services you offer (like I was stating above with the different headlines).
By changing the headline to "PSD to WordPress Just Got Sexy" or "PSD to Email Just Got Sexy" we can instantly target different markets with basically the same copy.
Here's what that would look like for the ad above:
Headlines:
Beautiful Website Design
Beautiful Logo Design
Beautiful Branding
Body:
Amazing design, friendly service,
and fast turn-around. Click now!
See how the same body copy works for each of those services? Once you've got your unique selling point down, it's just rinse and repeat.
The next thing to do is closely monitor your analytics while your campaign is live. AKA How to Get Your Website Converting 101.
First, if you don't have Google Analytics set up – do it right now! Just Google it and you'll get all the instructions you need to add it to your site.
Second, as traffic starts to roll in, pay extra close attention to "bounce rate" and "time on site". Bounce rate is how many people clicked on your site then instantly clicked off. Time on site is — well — how much time people spent on your site.
If your bounce rate is super high, you need to do some tweaking asap. That means people land on your site, and immediately think you're not a good fit for what they need. It's time to hit the drawing board and get to work on your site.
If you have a solid, modern design – then one of the biggest things to tweak is your headline. Once, when working with a client, we went out on a limb and tried a pretty "out there" headline. The analytics gave us a pretty major slap in the face. The bounce rate was around 88% and he wasn't very happy with the zero results he was getting.
So we switched the headline to something super boring and standard – but something that was very CLEAR – and the bounce rate immediately dropped to under 50%. Not only that, in the next 30 days his new site out-performed his old one by about 100%.
In that situation, the rest of the website was ready to get the job done, but the quirky headline was holding everything back.
As creatives we often want to show how cool and clever we are – but 99% of the time that isn't what makes the sale. Being clear and genuine is what tends to drive it home.
So maybe your headline now says something like, "We Create" or "Hello! How are you?". I see stuff like this on freelancer / agency websites all the time. To you, that might mean a lot, or it might sound very nice. But to someone who has no idea about who you are — and has ZERO patience (as 99% of web browsers do) — it doesn't mean squat.
You'd be better off with a more straight-forward and boring headline like "Beautiful Logo & Website Design" just to get yourself started. Then, as you get better at this whole testing and tweaking business, you can jazz it up.
However… After your boring headline, in your copy, you can be quirkier and show more personality. But the first job of a headline is to let people know they've come to the right place.
Now, the same things apply to "time on site".
If it's really low, that means your content just isn't resonating. People are getting bored or disinterested quickly and leaving your site. Time to dig deeper, learn more about your market, and change up your copy so that it expresses what you're all about while addressing the problems / desires of your market.
(If your time on site is 1:30+ on average, that's pretty darn good. If it's :10, that's pretty horrible. Of course, these numbers are super relative to a lot of things – but that's a good ballpark to get started.)
The other biggie for time on site and bounce rate is having a cluttered, confusing layout. If someone enters your site and doesn't understand who you are or what they should do pretty instantly – they're not going to hang around for very long.
The home page for our creative agency just has a really big headline, a sub-headline, one image, and a very short paragraph. Other than that, there's just a lot of white space and the nav bar. No portfolio pieces. No links to this page or that. No big buttons or "Click here to contact!" messages. Just those few simple things.
I know the trends these days are to have giant full-width photographs and content in columns and pictures of your people plastered everywhere, etc., etc., etc. Just remember this:
Substance ALWAYS beats trendiness. If you can dig deep and create content and design with true heart – that will convert more than jumping through the hoops of always being trendy and such.
Okay, now here's that "ninja" trick I promised you at the start. (This is more advanced.)
Once your campaign is generating clicks, and your website is producing new leads for you, it's time to examine the keywords that are producing the most clicks for you.
In AdWords Express – you can easily view a report of your keywords (if you have trouble finding it, just Google something like "how to view keywords and clicks in adwords express"). Pick the top keywords that are bringing in clicks and create a separate AdWords (not Express – the old-fashioned Adwords) campaign targeting those keywords alone.
That way, AdWords Express becomes your keyword research grunt. It goes out and finds what's working, and then you can selectively target just that.
This is a bit more advanced though. Until your website starts to bring you business and you get a good grip on Express / Analytics, I wouldn't even bother with it.
Okay, I know that was a lot, and you might have questions! If you do, feel free to leave them in the comments.
I'd love to help you out 🙂
(Quick note though: This isn't an "Adwords / Analytics Tech Support" thread. So if you need help with setting up campaigns and stuff – those questions are best directed in Adwords / Analytics support forums. But if you want help on the conceptual / marketing side of things, ask away! :-))
Also, if you're successfully using Express or classic Adwords yourself, and you have some tips to share, I'd love to hear'em.
Keep the conversation going...
Over 10,000 of us are having daily conversations over in our free Facebook group and we'd love to see you there. Join us!