This post is part 3 of a series. Read the rest of the series here:
Common mistakes designers make with clients – Part 1: Not signing a contract
Common mistakes designers make with clients – Part 2: Allowing a discount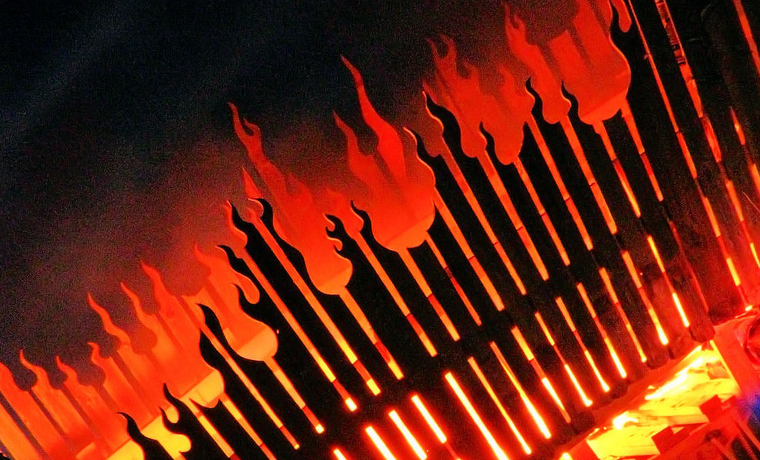 For today's addition to the Common mistakes designers make series, I'd like to discuss one that I had a personal experience with recently.
In case you didn't know, recently I got an office job.
💔 Falling out of love with your clients? Trade some of your worst clients for the best companies in the world with SolidGigs, our premium weekly freelance job list & course library. Love your business again. Learn more »
I still freelance design on the side, so don't sue me, okay? But with my new job came the responsibility to hire designers for certain projects which has been very insightful.
I've been able to experience the design process from the perspective of a client which has allowed me to write some really great content here at Millo – stuff I never would have understood without this new job.
Someone torched by bridge
As I was looking for a designer, I sent out a request via twitter (which I do all the time. Follow me if you're interested) and got back a whole bunch of great responses.
I sorted through them and then sent an email to the top 4 designers that I though best fit the project.
Enter your email. Grow your business.
Submit your email below and join 45,000+ creatives who get our most helpful content via email every week. 100% free. Unsubscribe anytime. Privacy protected.

As I talked with each designer about timeline, rates, and availability, I finally decided on one.
Then I notified the other designers to which I got the following response from one of them:
"Fine. Thanks a lot for wasting my time. Can I bill you for 20 minutes of my precious time?"
The irony of it all
The irony of it all is that I was planning on keeping this designer on a very short list of designers I might be able to hire in the near future.
But guess what I did after he was so rude to me…
That's right. I scratched his name right off the list. I'll never contact him for work again.
He burned a bridge.
You never know
The truth of the matter is, you never know when and where you might bump into old clients or potential clients again. You never know what their plans are or if they plan to hire you again.
Never…let me emphasize… NEVER burn bridges with clients. You'll miss out on all sorts of opportunities in the future.
I know it's hard to keep your cool sometimes, but it's never worth losing your temper in the heat of the moment. If you're tempted to fall into the "Clients from Hell" mentality that many designers in the community have adopted, resist it.
I guarantee it will pay off in the future. If nothing else, you'll feel better about yourself as a human being.
Don't burn bridges with clients. What do you think?
Keep the conversation going...
Over 5,000 of us are having daily conversations over in our free Facebook group and we'd love to see you there. Join us!