Table of Contents
This post may contain affiliate links. See our affiliate disclosure for more.
Marketing, defined as "the action or business of promoting and selling products or services, including market research and advertising," is a booming industry and can be a lucrative career path including freelance marketing.
In fact, according to Dinghy, marketing professionals make up more than 32% of all full-time freelancers as of 2020.
If you're a marketing professional, you've probably considered whether the world of freelance marketing is right for you.
Freelancing is fantastic for a variety of reasons. You get to work on different projects, meaning you're constantly challenged and don't get bored.
You are your own boss, setting your schedule and able to work from anywhere. And your earning power is theoretically limitless, restricted only by the hours in the day and how hard you're willing to work.
As with anything, however, there's a downside. Freelancing doesn't offer the job security of a 9-to-5 job, and your success is entirely dependent on your ability to find clients.
While no longer a freelancer, I love the fact that I run a business and wouldn't trade that freedom for anything. The payoff is more than worth the challenges. Keep reading to learn how to make the leap into freelance marketing.
9 Steps to start your freelance marketing career
There is work out there in abundance for talented freelance marketers. In this section, I'll show you how to lay the groundwork for a successful freelance marketing career.
1. Define your specialism
"Marketing" is a broad category. It's best to choose one to three areas of the field to specialize in. For example, I focus on search engine optimization (SEO) and affiliate marketing in my business.
Here are some possible marketing niches you might want to consider:
Email marketing
Social media marketing
SEO
Copywriting
Conversion rate optimization (CRO)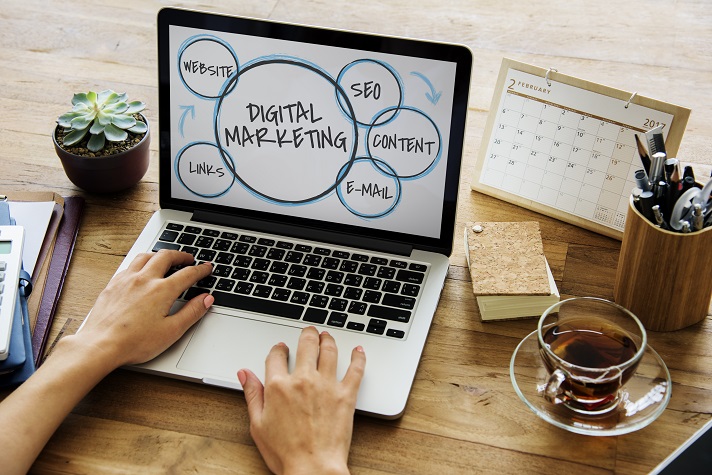 You can also focus on a particular type of client, such as B2B companies, start-ups, or e-commerce businesses. Your chosen specialism will depend on your interests, skills, and experience. Don't be too rigid, but play to your strengths.
2. Freelance on the side first
Giving up the security of your day job to jump into freelance marketing is a big decision. Unless you have a significant financial buffer or a large existing pool of contacts from which to find work, I recommend freelancing alongside your day job, to begin with.
This approach has a few benefits: it allows you to build your network and client base without having to replace a full-time income overnight.
It gives you the freedom to experiment with different marketing niches before choosing your specialism. And it allows you to save money, so you don't start your freelance career under significant financial stress.
3. Take a close look at your finances
When you start on a freelance career, you need to ask yourself these three questions:
What is the minimum amount I need to earn?
How much would I eventually like to earn?
What do I need to do to get there?
Knowing the answer to these questions will help you decide when it's the right time to transition to freelancing. They will also help you work out your minimum hourly rate, which is essential for setting rates with clients, and how many hours per week you intend to work.
Setting freelance rates is notoriously difficult. Charge too much, and you price yourself out of the market. Charge too little, however, and you'll feel resentful and undervalued.
Factors to consider include the average going rate for your services, the typical cost of living in your area, your qualifications, and how many years of experience you have under your belt.
In other words, crunch the numbers and make sure you've got a viable business plan before deciding to go for it.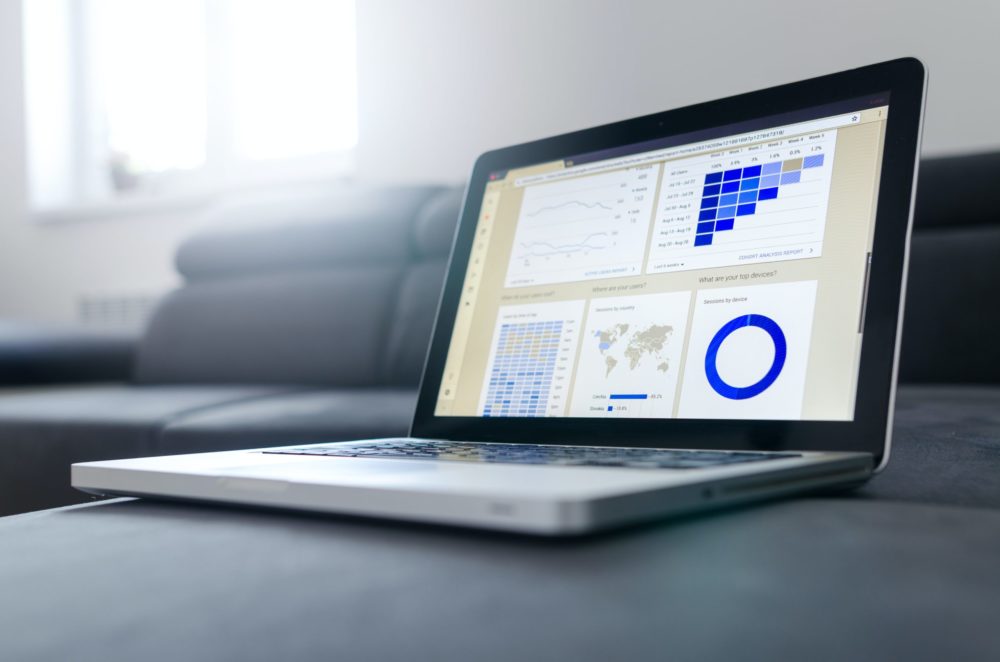 4. Build your brand
Your brand is how your clients, prospects, and others in your industry will come to recognize you. It includes the name you operate your business under, visual assets such as your logo and color scheme, as well as less tangible elements such as your company values and how you treat people.
It's essential to build a strong brand identity right from the beginning. So choose a memorable business name (this could be your name or something creative that you come up with).
If you don't have design experience, work with a branding expert to build a cohesive brand identity complete with all the assets you'll need. Ensure that your brand is reflected on your professional website, social media channels, and any printed materials such as business cards.
5. Find your first clients
Now the fun (and challenging) part begins! The most frequently asked question from would-be freelancers in all fields is, "where do I find clients?"
I'll talk you through some of the best ways to find clients in the next section. It's best not to be too picky, to begin with; working with a client once doesn't imply an obligation to work with them forever, or even more than once.
You don't need to go after the biggest contracts or most prestigious clients yet. The most important thing is to get a few successful projects completed to give you demonstrable experience and, hopefully, glowing testimonials.
6. Under-promise, over-deliver
Promising the world to your new clients will backfire. If you can't deliver what they expected for some reason, you'll likely lose both their business and the possibility of a testimonial. In the worst-case scenario, they might even ask for a refund.
Therefore, you must be honest about what you are offering and what results you can and cannot guarantee. Always aim to under-promise and over-deliver. This approach means you'll end up with delighted clients who happily recommend you to their friends and contacts.
7. Outsource where it makes sense
Outsourcing elements of your work might not be possible when you're first starting, but it can be a false economy to think you need to do everything yourself. Outsourcing where you can will free up your time to do the more important – and lucrative – work.
Take stock of all the tasks involved in running your freelance business and how much time you spend on them. You might be surprised at how many hours are being sucked away by tedious admin work, which you could easily pass to someone else.
We've already discussed outsourcing your branding or design. But you don't need to stop there. Whether it's hiring a virtual assistant to manage your email inbox, paying for a book-keeping service, or taking on a part-time social media manager to create and schedule posts, outsourcing is often a smart business decision.
8. Don't forget about passive income
Would you like to do a piece of work once and then have it continue to bring in money? As you're growing your client base and wowing your customers, don't forget to make time to focus on developing passive income streams.
Here are a few passive income ideas for freelance marketing professionals:
Create an online course that you can sell on-demand.
Publish an e-book about some aspect of marketing.
Display ads on your website.
Become an affiliate marketer for your favorite products or services. You'll get a commission any time somebody makes a purchase through your affiliate link.
It can take up to a year to start seeing substantial results from a passive income stream, but the initial time investment is more than worth it.
9. Never stop learning
There is one thing that the masters in every field have in common: they are constantly learning.
No matter how good you are at what you do, you need to continually update your skills if you want to stay competitive in the busy freelance marketplace.
Take the time to read relevant books and papers, pursue a digital marketing certificate, take courses, attend webinars and conferences, and network with other experienced people in your niche. This will ensure your knowledge and skills stay up to date and that you'll always have that edge over your competition.
Where to find freelance marketing jobs
So you're ready to start your freelance marketing career? Congratulations! The most important and challenging element of any freelance business is finding clients. In this section, I'll show you some of the most effective channels for finding work.
Job sites
There are hundreds of job boards catering to freelancers and you can't possibly be active on all of them. Here are some I recommend for finding freelance marketing jobs:
Fiverr
I don't recommend Fiverr as a long-term strategy, but it's a great place to find your first few gigs. On Fiverr, you advertise within the category that fits what you do, and clients who need your skills will find you.
Upwork
Upwork is the biggest freelance job board in the world and offers gigs in just about every industry and niche you can think of.
FlexJobs
This site offers work-from-home and telecommuting jobs and tries to screen them all to ensure they're legit.
SolidGigs
SolidGigs takes the work of scrolling through job boards away by sending you the best jobs directly to your email address.
FreeUp
This site differs from most freelancer job marketplaces in that there is a screening process. You have to submit an application and then do a 15-20 minute video interview with a team member to ensure you meet the required standard.
Craigslist
Though not strictly a job board, I would be remiss not to mention Craigslist. There have been reports of scams on Craigslist, but I also know many freelancers who have found great job opportunities on the site. Make sure you do your due diligence before starting work.
Freelanced
Freelanced is a job board that doubles as a social networking site for freelancers. It's a great option if you want to grow your network as well as find clients.
Whichever job boards you decide to use, remember that you'll most likely be rejected for more gigs than you'll get. This is just part of the reality of freelance life, so don't be discouraged. It doesn't say anything about you or your talents.
Referrals
The adage that word of mouth is the most valuable marketing tool is still valid. Once you've worked for a few clients and met or exceeded their expectations, you'll find that they start recommending you to their friends and networks.
Many of the most successful freelancers I know have dispensed with job boards entirely due to getting so much work from referrals!
Don't be afraid to ask satisfied clients to refer you if they know anyone else who is in the market for your services. Referrals are one of the best sources of leads.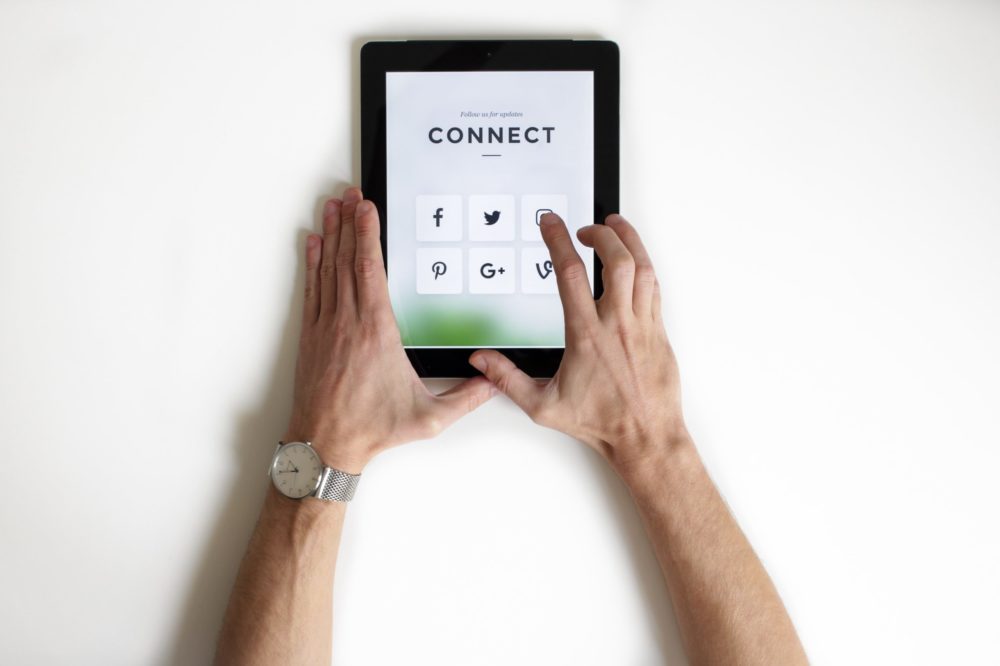 Networking
People prefer to do business with people they know. Therefore, building up and maintaining your network will pay off when it comes to growing your business.
Consider joining a networking group in your area (or one that meets remotely via a tool like Zoom). Even if you only attend a meeting once a month or so, you'll build relationships and start to develop trust.
When someone in your group needs a marketing professional, you will be the first person to come to mind.
LinkedIn is also an essential tool. Connect with current and former clients, others in your industry or niche, and people you'd like to work with in the future.
Take the time to comment on posts and share your insights and updates. LinkedIn is a virtual community and works best when you treat it as such.
Finally, don't forget about former colleagues. If you left your day job on good terms (which I hope you did!), keeping in touch with ex-coworkers can be a smart networking move.
Cold outreach
Many people shudder when they hear the words "cold outreach," envisioning endlessly spamming people who don't want to know. Fortunately, it's not really like that at all!
Cold outreach can be an effective strategy if you know what you're doing. Some freelancers say it's their top strategy for reaching new clients.
The trick is to find the right people and reach out to them using a winning cold email formula. This means researching your prospects thoroughly to identify the problems they have and how you can solve them.
A successful cold email has all these elements:
A winning subject line, which is both personalized and enticing
Highly targeted, not random and scattergun
A friendly and informal yet professional tone
Concise and to-the-point
Offers genuine value to the recipient
A clear call-to-action
Here's just one great example of a marketing outreach email that worked: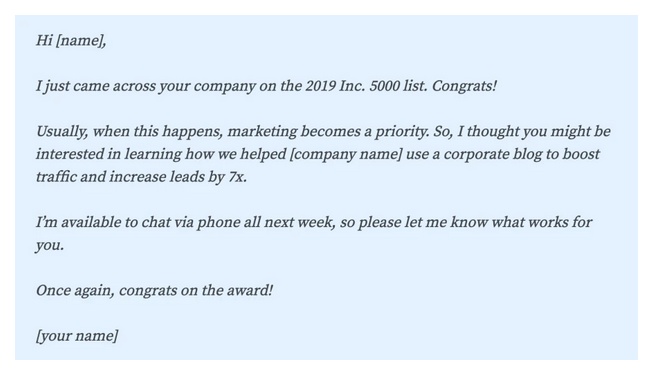 Clients can't hire you if they don't know you exist. That means putting your business in front of them, and cold outreach is often the best way to do this. If you want to grow your client base consistently, you can't afford to ignore cold outreach.
Start strong to launch a successful career
Launching and growing your freelance marketing career is a marathon, not a sprint. But I also believe the rewards are worth the time and investment. Successful freelancers enjoy greater freedom, more job satisfaction, and often higher earning potential.
If you're a skilled marketer, there is a space for you in freelance marketing. You need to work out what you're good at to choose your niche, brand yourself effectively, secure clients, and then work hard to wow them every single time.
Good luck!
Keep the conversation going...
Over 10,000 of us are having daily conversations over in our free Facebook group and we'd love to see you there. Join us!