Table of Contents
This post may contain affiliate links. See our affiliate disclosure for more.
When considering a potential partner or spouse, you must be sure you're a good fit. You can ask specific questions to assess whether your needs and desires align with theirs and whether the relationship will work out in the long term. It is no different when considering working with a potential client.
This article will discuss 14 essential questions to ask clients that can help determine if they are a good fit for your services and business.
Many of these questions also help you set clear expectations if you move forward and take on the client. Some key questions to ask clients include the following:
1. What is the scope of work for this project?
This is one of the most critical questions freelancers should ask clients before beginning a job, as it helps to define what exactly will be expected of you throughout the project. Is the client looking for content writing, web design, graphic design, or some other type of work? Is the project a one-time task, or is it ongoing? These are all important questions to consider when determining the scope of your work.
2. How much time do you think this project will take?
Along with understanding the project's scope, you should also ask your client how long they anticipate completing it. This can help you better plan your schedule and ensure that you have enough time to devote to the project while also giving you a good idea of how much you should be paid.
3. What is your budget for this project?
Along with understanding the scope and timeline of the project, it is also essential to find out what the client's budget is. Some clients may be on a strict budget, while others may have a more flexible spending limit. Knowing this upfront can help you determine if this is a project you can take on and what your rates should be.
4. What types of communication will be used for this project?
Communication is key in freelancing, and it is essential to determine how you and your client will communicate from the start. Will you use email, phone calls, instant messaging, or another method? Is your client comfortable using a project management tool like Trello or Asana to keep track of deliverables and deadlines? These are all essential questions that should be discussed as early as possible.
5. How often do you expect updates from me?
Along with communication methods, it is also important to discuss how frequently your client will want updates from you. Do they expect weekly reports on your progress, or just occasional check-ins? Understanding this up front can help ensure that both you and your client remain on the same page throughout the course of the project.
6. Are there any specific requirements or restrictions I should know about?
Along with understanding the scope of the project and how it will be communicated, you should also ask your client about any specific requirements or restrictions that may apply.
Do they want all content to be original, or are they okay with using stock images or pre-written content? Are there any legal restrictions or considerations that need to be considered? Asking these questions upfront can help ensure that nothing comes as a surprise further down the road.
7. How quickly do you need this project completed?
As with any job, deadlines are an important consideration for freelancers. When discussing your project with a client, it is essential to determine their timeline so you can plan accordingly. Try to get a firm deadline and work backward to create a realistic timeline for yourself.
8. How will payment be handled?
Communication regarding payments is also an essential part of any freelance job. When discussing the project with your client, it is important to determine their expectations regarding how and when you will be paid.
Some clients may prefer to pay via PayPal or another online method, while others may want to send checks or use another payment system. Whatever the case, ensure all parties involved are clear about payment expectations before beginning the project.
9. What does this project mean to you?
Along with understanding the scope and timeline of your project, it is also important to get a sense of what your client considers the "big picture" of the project to be. Figuring out what your client hopes to gain from the project can help you develop creative ideas to help them achieve their goals. Plus, understanding the "why" behind the project can help keep you motivated as you work towards achieving it.
10. Do you have any other ideas or concerns that I should know about?
At the end of your initial consultation with a client, be sure to ask if they have any additional questions or concerns that may still need to come up. This allows your client to bring up anything they might be worrying about, and gives you a chance to address those concerns before beginning work on the project.
By having these types of conversations up front and addressing potential roadblocks early on, you can ensure a smooth and successful working relationship with your client throughout the course of your freelance project.
11. Are there any other freelancers you might hire to help with this project?
If your client has a larger or more complex project, working with other freelancers who can help you complete the various tasks may be necessary. When discussing your project, ask if your client might need to hire additional freelancers to help out so that you can plan accordingly and ensure a successful collaboration.
12. Do you have any feedback or suggestions for me?
It is important as a freelancer to maintain good relationships with your clients, and one way to do is by seeking out their feedback and suggestions as you work on a project.
Ask your client if they have any feedback or suggestions for you, so that you can implement any changes and updates that might be necessary as you move forward. This not only demonstrates your willingness to collaborate and problem-solve with your client, but it can also help you create a better final product for them.
13. What is your timeline for responding to my inquiries or providing feedback?
When discussing a project with a client, it is also important to determine their expectations. As a freelancer, you may need to respond quickly to client questions or requests for an update on the project. Find out the specific timeframe for responding to your client, so that you can set appropriate expectations for yourself and stay on track with the project.
14. When do you need to receive a final draft of this project?
Along with getting clear communication about payment and deadlines, it is also important to find out what the final deadline for your project is.
As a freelancer, it is important to know when the project is due so that you can plan your schedule and work efficiently towards meeting that deadline. Be sure to ask your client about their specific requirements for the final draft of your project, so that you can deliver a product that meets all of their expectations.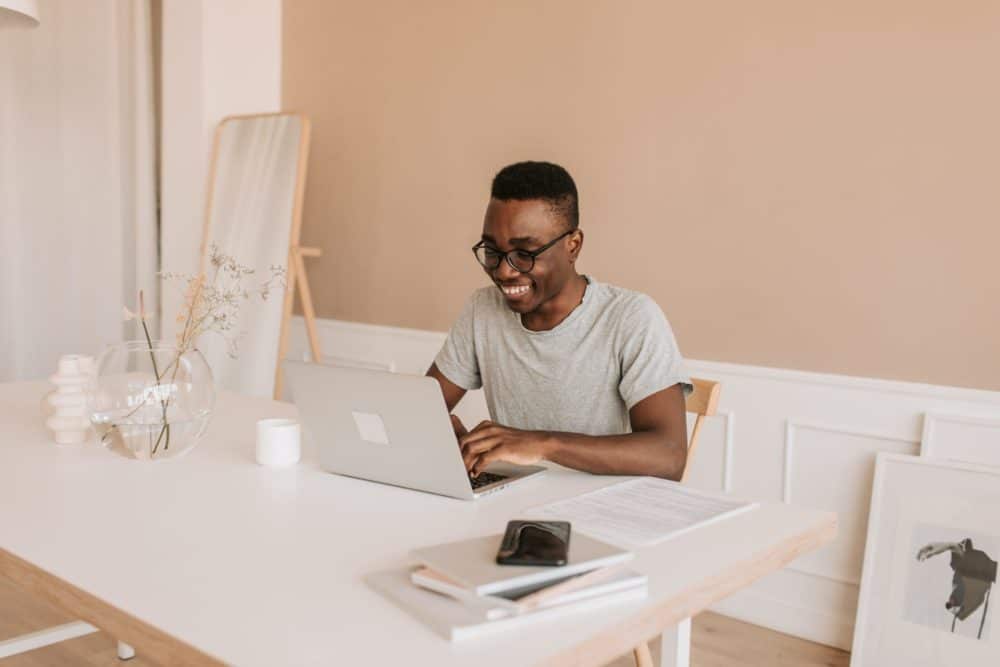 Compromise or not the right fit?
Although these questions are helpful to learn what, and how, the potential client would like things to go, it does not mean you have to completely change your processes to fit their desires.
If you have certain payment schedule terms that you use or only offer a few communication channels, that's okay. You can make some compromises but if you have to change your ways completely to work with them, remember that you can always pass on the job.
How to use onboarding to cover all the questions to ask clients
Client onboarding is a process that helps freelancers effectively and efficiently gather the necessary information to begin working on a project. This can include questions about the client's needs, budget, timelines, existing resources, and more. By using onboarding as your starting point for each new project, you can ensure that you have all of the necessary information to deliver high-quality results.
Whether you are a freelancer working with clients directly, or part of a larger team that collaborates on projects together, onboarding can be a handy tool to help streamline your work process.
It allows you to clearly define expectations and set priorities while also helping you build effective communication channels with your clients. And by asking the right questions up-front, you can ensure that projects get off to a strong start and meet all of your clients' needs.
Types of questions to ask depending on your services
Depending on the type of project (e.g., designing a logo or creating a website), there are different questions freelancers should ask clients.
1. Logo designing
It is important to ask clients about their brand identity and style guidelines. This will help you better understand the client's vision for their logo and any fonts or colors they would like to use. Other questions to ask clients include their target audience and how they would like the logo to be used (e.g., on business cards, websites, and social media platforms).
2. Website designing
It's essential to have a thorough understanding of your client and their website goals in order to craft the perfect web experience. Inquiring about target audiences, existing content, traffic analytics and desired features can give you key insights into what makes them unique – allowing you create an engaging site that speaks directly to who they are as a business.
3. Content writing
To provide your clients with the best content possible, it is essential to gain insight into their target audience and desired writing style. This can help you ensure each piece of content effectively resonates with its intended readership.
Additionally, asking questions like how much editorial support they need or if there are any unique requirements for a project gives even further guidance in understanding who they're communicating to – allowing you create an engaging and tailored experience!
4. Social media management
When helping clients achieve their social media goals, inquire about their target audience and online presence. You should also ask what type of posting frequency or style they prefer, as well as how success is measured for each platform you will manage. Knowing this information upfront can aid in developing an effective strategy that yields successful results!

5. Graphic designing
Understanding a client's brand identity and creative vision is key to creating successful design projects. Ask what colors, fonts, or styles should be incorporated into the final product for maximum impact on their target audience.
Be sure you know expectations regarding the timeline, budget, and any necessary deliverables, such as print-ready artwork or branding guidelines, to ensure the project's success from start to finish!
6.Marketing projects
To craft a successful marketing strategy, gaining insight into the client's desired audience and existing efforts is vital. This way, you'll be able to build on their goals while also incorporating any branded messaging they want to be included.
Other key factors include budget constraints and performance indicators that will measure the success of your plan – what metrics or KPIs should be tracked? Keeping these queries in mind can help form an effective campaign tailored for each unique business!
7.Event planning
Gaining a clear picture of your client's needs is essential in event planning. Asking questions about their current marketing strategy, target audience, and budget are great starting points for gaining insight into the type of experience they're hoping to create.
Additionally, understanding any particular themes or formats desired and unique requirements can help you craft an unforgettable journey that exceeds all expectations!
8.Public relations
Uncovering a client's PR objectives is crucial for developing an effective strategy. To get the conversation started, ask about their target audience and existing messaging – this will give you valuable insight into what they're trying to achieve through public relations. Other topics of inquiry include budget, coverage already achieved, and key performance indicators that can help measure progress toward desired outcomes.
9.Consulting
When talking to clients, it's essential to explore their target audience and objectives for the project. Doing so helps you better grasp who they hope to reach with the work, alongside what particular results they want from working together.
It is also important that your questions cover topics such as timeline constraints, budgeting concerns, or any industry-specific regulations relevant to them – all valuable information in creating successful projects!
10. Photography and videography
When taking on a photography project, it is essential to inquire with the client regarding their ideal target audience and desired aesthetic. This will enable you to grasp who they are hoping to reach out to and what style they want the photos to depict.
Additionally, freelancers should obtain knowledge of their budget and any special props or locations required for the execution of this task in a designated timeframe.
Best of luck on your meeting!
If you're unsure whether to take on a new client, these 14 questions can help you decide if they're worth your time and energy. Be honest with yourself as you consider each answer – if most of them are not a good fit, it might be best to turn down the project politely.
On the other hand, if you find that you're enthusiastic about working with this person and their business goals align with your own, then go for it! What do you think? Have you used similar questions when evaluating potential clients?
Keep the conversation going...
Over 10,000 of us are having daily conversations over in our free Facebook group and we'd love to see you there. Join us!