Here's a tough truth about freelancing: no one tells you how much of your time you'll be spending on actually running your business. Lucky for you, there's no shortage of tools for freelancers to help you be more successful.
The upside? There are tons of amazing tools for freelancers on the market right now. Way more than there used to be.
The downside? There are so many tools out there for freelancers, it can be hard to know which ones are worth investing your precious time in.
Which is why we've compiled the ultimate list of quality tools for freelancers below (jump directly to the list below). The list includes tools to help any freelancer excel in their business and save themselves from ever having to get a day job again.
Who are we? We're the team here at Millo and we've been helping freelancers and solopreneurs start, build and grow their businesses for years. If there's one thing we've seen our fair share of, it's tools for freelancers and solopreneurs.
We've seen (and tried) dozens…maybe hundreds of tools for freelancers, bootstrappers and solopreneurs. There are lots of great business tools and some that aren't so great. Our goal in this article is to compile the ultimate list of only the best tools for freelancers that we've come across.
Additionally, we've spoken with hundreds of freelancers here in the Millo community for any tools we haven't personally used.
What does that mean for this list of tools? They're all great options. We would never recommend a freelancing tool or business tool we can't personally vouch for.
Without any more delay, here's our ultimate list of tools for freelancers who are ready to kill it.
The ultimate list of best tools for freelancers
We've broken down the list of top tools by categories that might impact you as a freelancer. You'll find them below, linked to the particular section they represent farther down the page. While many of these tools are built for freelancers, some of them can also be used for small businesses, solopreneurs, and startups.
Note: This article contains affiliate links. If you click through and try any service, thank you for supporting our work here at Millo.

Best project management tools for freelancers
There's no shortage of project management tools for freelancers. Not to mention the planners, calendars, and printed guides you can use if you're less-than-tech-enthusiastic.
What every freelancer quickly learns is just how taxing and time-consuming it can be to manage so many projects at once. The tools below are our top recommendations for freelancers especially.
Trello is perhaps the simplest and easiest tool freelancers can use to manage projects—or just about anything, to be honest. Its price tag also makes it a great option: it's 100% free.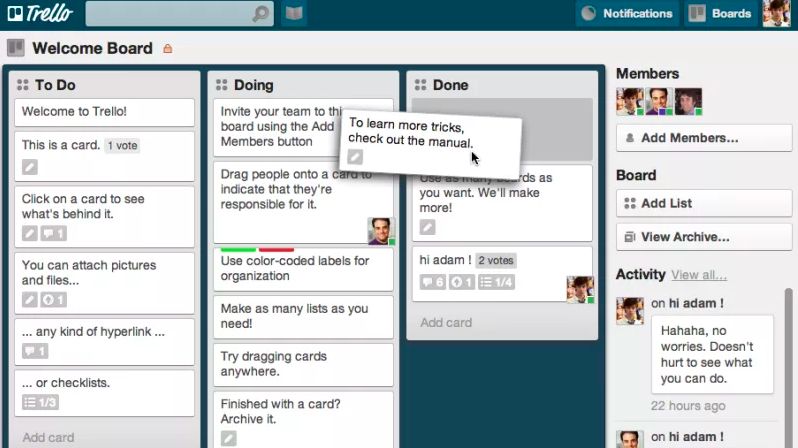 Trello was acquired by project management company Atlassian who also developed the popular technology Jira.
While many will find Jira far too complicated for the simplicity of a freelance business, Trello is ideal for freelancers and tops our list of recommended tools for this reason.
Freshbooks—which bills itself as the #1 invoicing software for freelancers—is much more than invoicing software.
With Freshbooks' completely revamped and upgraded dashboard, you can not only send and manage invoices, but you can also track revenue, expenses, and profit. You can send proposals and communicate with clients.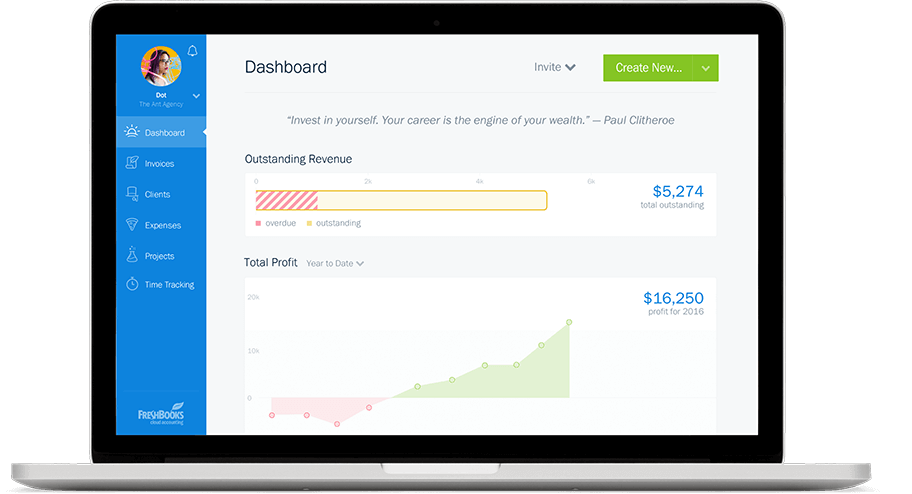 After years of working with hundreds of freelancers here at Millo, there's not a freelancing tool we've heard more about than Freshbooks. They have millions of satisfied customers and a great track record.
You can get started with Freshbooks for free by clicking here.
Another favorite project management tool for freelancers is Bonsai. Bonsai has everything you could ever need and professes to help you put your freelance project management on autopilot.
If you really hate project management, Bonsai could be the help you've been looking for. It's almost like having an assistant. When your client agrees to the proposal you've sent, Bonsai sends the contract. When they sign the contract, Bonsai helps you track progress and send invoices.
You can try Bonsai free for 14 days by clicking here.
Fiverr Workspace recently came on the scene with a very unique solution to your freelance project management needs. Their unique project management solution? Pair you not only with a great project management tool, but also with a real-life human being who can help you manage your projects.
The AND CO app has a no-credit-card-needed free trial which you can try out right here. Give it a shot. I think you'll like having a real human being helping you run your freelance business.
Hectic is an all-inclusive platform designed to help freelancers manage their operations; all in one place. From project management to client management, invoicing, proposals, scheduling meetings, and accounting, Hectic has your back!
Founded by a group of entrepreneurs with freelancer roots, Hectic's mission is to support and sustain the growth of the freelancing community. This makes them understand the needs of freelancers, and are always listening to user feedback to find more ways to improve the app. You can get started for free today!
FunctionFox's goal is to help you stay organized, stay on budget, and stick to your deadlines—all while staying creative. They've built a really beautiful interface for managing your freelance projects and the coolest feature has to be the customizable dashboard. It's the ultimate project management tool for freelancers who are picky about their reports… like me. 🙂
You can try the FunctionFox app free for 14 days and test out the project management dashboard for yourself.
Relatively new to the scene, Cushion has quickly risen to the top as one of the slickest and best tools for freelancers anywhere.
What's really great about Cushion is its ability to help you visualize your time as a freelancer. Their really cool Gantt charts help you avoid overbooking yourself. Plus, you can set goals for each year and stay on track using Cushion's easy tracking features.
Try Cushion free for 30 days using this link.
Project management tool Harpoon is built with the end in mind. You tell Harpoon how much money you need to be making as a freelancer, how much your insurance costs, what your other expenses are, how much profit you need to make in order to support your lifestyle, and Harpoon helps get you there. These features make Harpoon one of the most valuable tools for freelancers who are ready to take control of their cash flow.
Like the other guys, Harpoon has a free trial to get you started. Maybe planning your full year in advance is what you've always needed.
If you're familiar with (and enjoy) agile project management, then Nutcache is the project management tool for you and your team. With nutcache, you can centralize all crucial information on one page and track the progress of your projects, monitoring the actual task completion times and identifying potential delays.
You can also give Nutcache a try free for 14 days.
Freelance project management tool Paymo's primary purpose is to keep jobs on track and moving forward. And if you've been freelancing long, you know what an important thing that can be.
Paymo lets you plan out timelines for your projects so you know exactly when each one will get done and when you can get paid for the work you've finished.
You can try the Paymo project management tool free for 15 days which ought to be enough time to decide if it's the right fit for you.
Monday (formerly Dapulse) prides itself on being a tool that works for you, not the other way around. While it's built primarily for teams, there's no reason you couldn't use Monday as a project management tool for freelancers as well.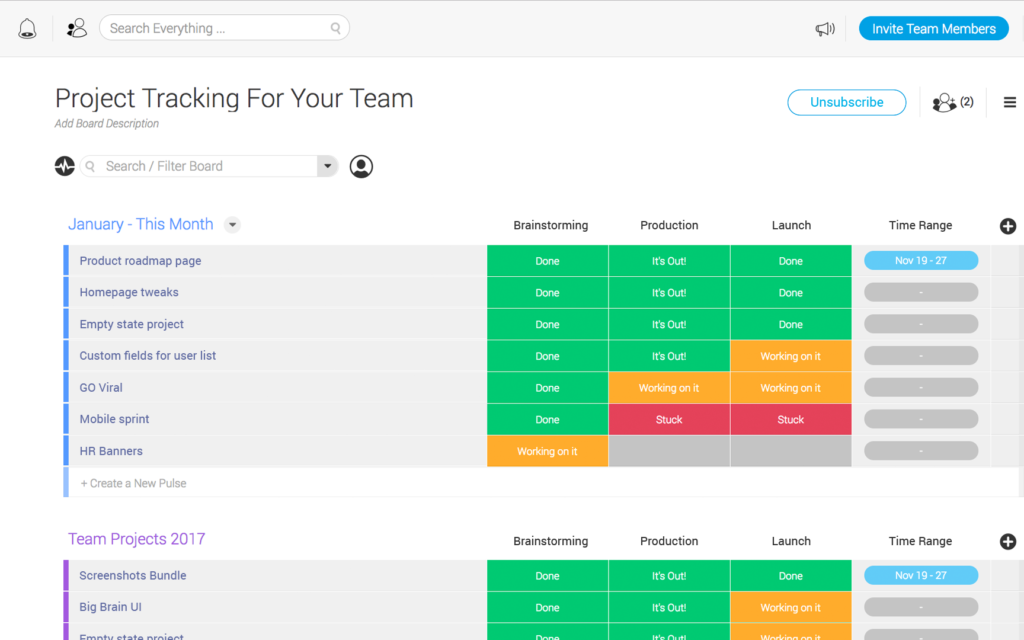 Like some of the other tools listed above, Monday allows you to visually see your projects in a Gantt format and also makes it easy to see everything in one place.
You can try it free by creating an account here.
ClickUp is a comprehensive project management tool that offers tons of features to help freelancers across industries manage their work efficiently and all in one place.
Use customizable features such as Custom Fields to create unique task fields to manage any information you need for work, and templates for many use cases to help you get ahead and keep your processes consistent for every client.
Best of all, ClickUp can be integrated with other work tools including time tracking apps to help you keep track of time spent on client projects other billable hours.
Get started and try ClickUp for free with the Free Forever Plan.
Creatopy is an efficient and intuitive visual production platform delivering a well-crafted experience for communicators. The brand-new platform allows individuals and teams to easily create engaging advertising visuals for multi-channel creative mediums.
Featuring advanced automation capabilities, along with an ever-growing library of templates and visual elements, Creatopy gives communicators the needed tools to spark their creative journey and keep visual content organized and always on-brand.
More project management tools for freelancers: Wrike, ThriveSolo

Best invoicing tools for freelancers
Perhaps the only category of tools for freelancers that's as competitive as project management tools (listed above) is the list of invoicing apps for freelancers.
Below, we've included our top picks (yes a few are repeated from above, but hey…they're the best):
You'll notice we've included Freshbooks in both the project management section and the invoicing section. But to leave Freshbooks out of the section titled "Best invoicing tools for freelancers" would be like leaving peanut butter out of your PB&J sandwich—it just can't be done.
Freshbooks invoicing is really top-notch. With Freshbooks, you can create professional-looking invoices in literally seconds. Then you can send those invoices right to your clients within the app. And last, but not least, Freshbooks will send automatic reminders to your clients when they forget to pay.
The invoice comes with a built-in payment form that accepts all major credit cards—so no more chasing down client checks.
You can try Freshbooks' invoicing features here.
15. Invoices by Bonsai.
Yes, we're repeating Bonsai again in this list. Why? Because Bonsai started out primarily as an invoicing tool. And while they've got a full freelancing suite now, it's hard to overlook the incredible invoicing features they've built for freelancers.
For example, instead of manually creating every invoice, their Smart Invoicing feature allows you to auto-generate invoices from proposals you've sent your client or contracts they've signed. You can also track client activity—knowing when each client looked at your invoice and how often.
You can also set up automatic reminder emails at your own intervals and accept any kind of payment you want: credit card, ACH, PayPal and more.
As mentioned above, the trial for Bonsai lasts 14 days. You can give it a test run here.
Maybe you don't need an all-in-one solution or "suite" of apps and tools to grow your freelance business.
If the thought of a huge collection of helpful apps makes you want to run away screaming, then Simple Invoices might be a better option for you. This tool for freelancers cuts through the complexity of other apps and gives you a simple, fast way to create and manage invoices—oh, and get paid fast.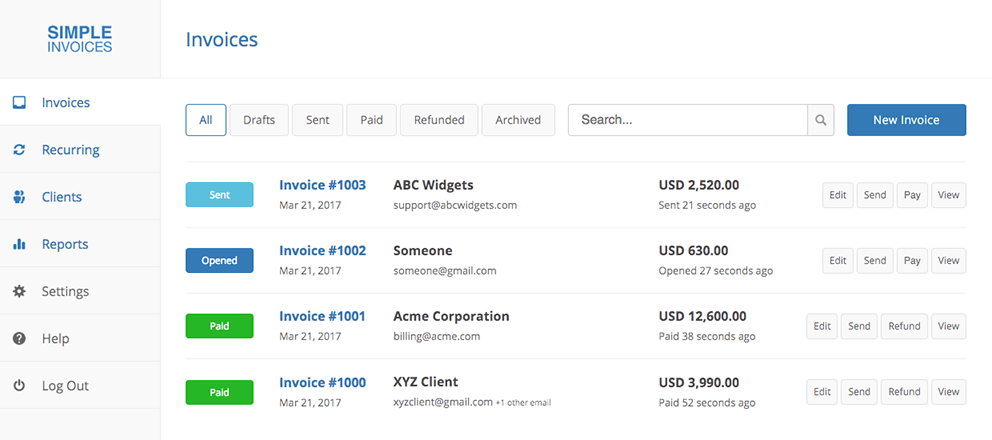 Simple Invoices will also store your clients' credit card information securely so their invoices can be paid automatically once work is completed. Or you can even schedule recurring billing—just set it and forget it.
You can try Simple Invoices free for 14 days by clicking here.
By far, the most basic of all invoice options listed here is Invoice.to. You can even start creating invoices before you sign up for an account.
There are absolutely zero bells and whistles in this tool for freelancers, but if you're all about simplicity, this is the app for you. It connects to your Google account where it stores, sends and manages all your invoices.
It's definitely bare-bones, but a great solution if you need the fastest, simplest option. You can try it here.
If you're looking for a quick and easy entry to the world of freelance invoicing, you can simply customize an invoice template.
Invoice Simple provides a simple-to-use online invoice generator and invoice app. But the site also features dozens of invoice templates available for free. You can download the free invoice templates for Word and Excel, or you can open and make a copy directly on Google Sheets.
More invoicing tools for freelancers: Fiverr Workspace, Quickbooks Self-Employed, FunctionFox, PayPal, and Hurdlr.
Best accounting & bookkeeping tools for freelancers
It can be easy for freelancers to overlook accounting and bookkeeping tools because—let's face it—it's hard to make bookkeeping sexy.
But of all the bookkeeping of finance apps we've seen and tried, here are our top recommendations for freelancers:
Xero is one of the most popular bookkeeping and accounting tools for freelancers on the web.
Honestly, it's not hard to see why. Xero gives you a real-time picture of your cash flow (which means you stay in business) and lets you import all your banking history so you can categorize your purchases and keep track of inefficiencies in your business finances.
Xero will also integrate with other tools for freelancers (maybe ones you find in this list) so you don't have to switch away from your favorite time-tracking apps or anything like that.

They offer a free 30-day trial of their tool. You can sign up here for free.
Bench is the accounting and bookkeeping tool we've used for years here at Millo.
Here's what's so great about Bench: While all of these other bookkeeping/finance apps and tools for freelancers are great, Bench not only gives you really easy-to-use software, but also pairs you with a team of actual human beings who review your finances, balance your books, and help you keep track of everything.
You have 100% access to the team lead and they deliver your reports every month. It's really quite nice. It has a bit of a steeper price tag, but we've found it's worth every penny to have someone (besides us) looking at our numbers every month.
Bench offers a free trial here. Plus when you use our link, you get 20% off your first 6 months.
Wave has been building tools for freelancers and small businesses for a very long time. This is why they know what you need when it comes to managing your freelance finances.
Wave's accounting app comes loaded with some really great features. It connects to your bank accounts and lets you sync your expenses and balance your books so you're ready when it's time to pay taxes or see reports.
And while setup can be a bit messy in our experience, the upside is Wave is 100% free for freelancers (or anyone, really). You can try it for free here.
More bookkeeping and accounting tools for freelancers:  Zipbooks, Bonsai, Lili, Freshbooks.

Best time-tracking tools for freelancers
Because so many freelancers' business is based entirely on the number of hours they dedicated to any given project, it's only natural that time-tracking tools for freelancers are beyond important.
We've talked endlessly with the Millo community and, by far, these seem to be the most used and highest recommended time-tracking tools for freelancers.
TMetric is a comprehensive time tracking app for freelancers and business owners with extensive functionality you can use to run your freelance business across multiple devices.
It comes loaded with features from start to finish of a freelancer lifecycle including billing, invoicing, team management, project management, budgeting and more. Their platform delivers seamless collaboration with contractors, clients and distributed teams.
TMetric's free plan comes with unlimited basic time tracking. The professional plan starts from just $5/month. You can try it for free for 30 days.
The simplest time tracker to help you get things done. Ideal tool for freelancers, teams & creatives aiming to manage their time better. It's a web-based tracking tool, specifically designed to keep tabs on your hourly work. Toggl offers native apps for Mac and iOS for tracking time, while also including a robust website for overall account management. What's more, Toggl's handy browser addon (Chrome extension) lets you track your time without having to open the web interface.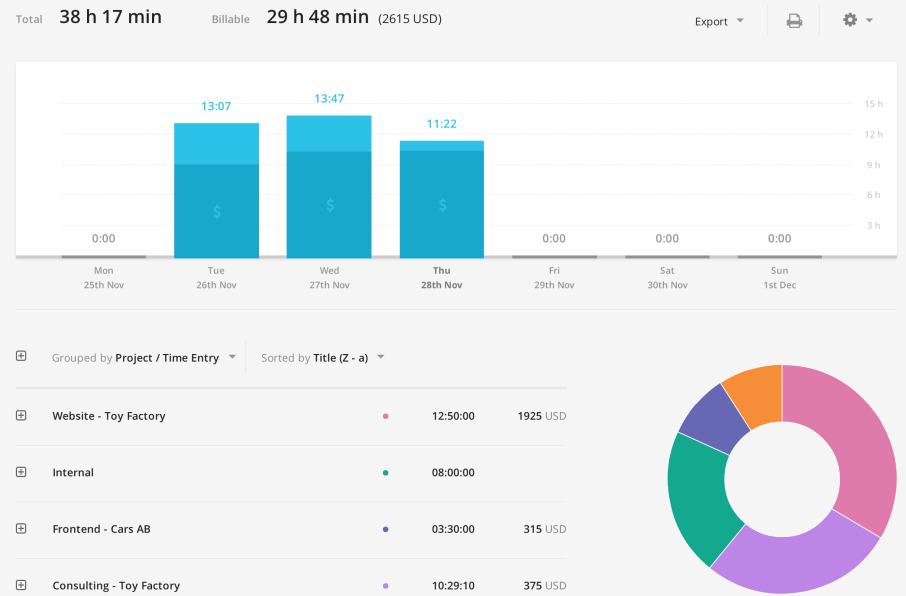 The whole product is incredibly practical – with features like auto tracker (helps you automatically trigger the time tracker when related apps are active), reminders (track time at specific intervals/days of the week), Idle detection (notifications upon away time from your computer) and recording (tracks every web/app active for more than 10 seconds).
As a premium member, you also get access to another, more advanced reporting feature called "Insights". Try the base plan (forever free) or try out the premium 30-day free trial.
This passive timekeeping app is a must-have for freelancers and entrepreneurs alike. It captures your time automatically for you as you work – resulting in 20% more billable hours while working less.
The keyword-based feature allows you to set phrases, emails, phone numbers in order to 'teach' Chrometa how to create your timesheets for you each day. This means you'll only have to do some quick cleanup and annotations and you're all set with an accurate timesheet – every single day.
Unlike the traditional time clocks and other manual recording activities, there's no action required on your part to initiate recording. The tool silently runs in the background recording the apps you want it to record – so you can focus more on your clients and less on the clock. You can easily then export timesheets to create neat little invoices within the tool.
Chrometa comes with over 20+ integrations with major productivity/accounting systems and tools like Xero, Freshbooks, Quickbooks, Slack, Basecamp, Gmail, Outlook and more.
Actitime allows you to deliver projects on time and on budget giving you a clear view of time/money spent. You can create a project scope, assign work to your team, record actual work hours and keep the whole project on track with insightful data and detailed reports.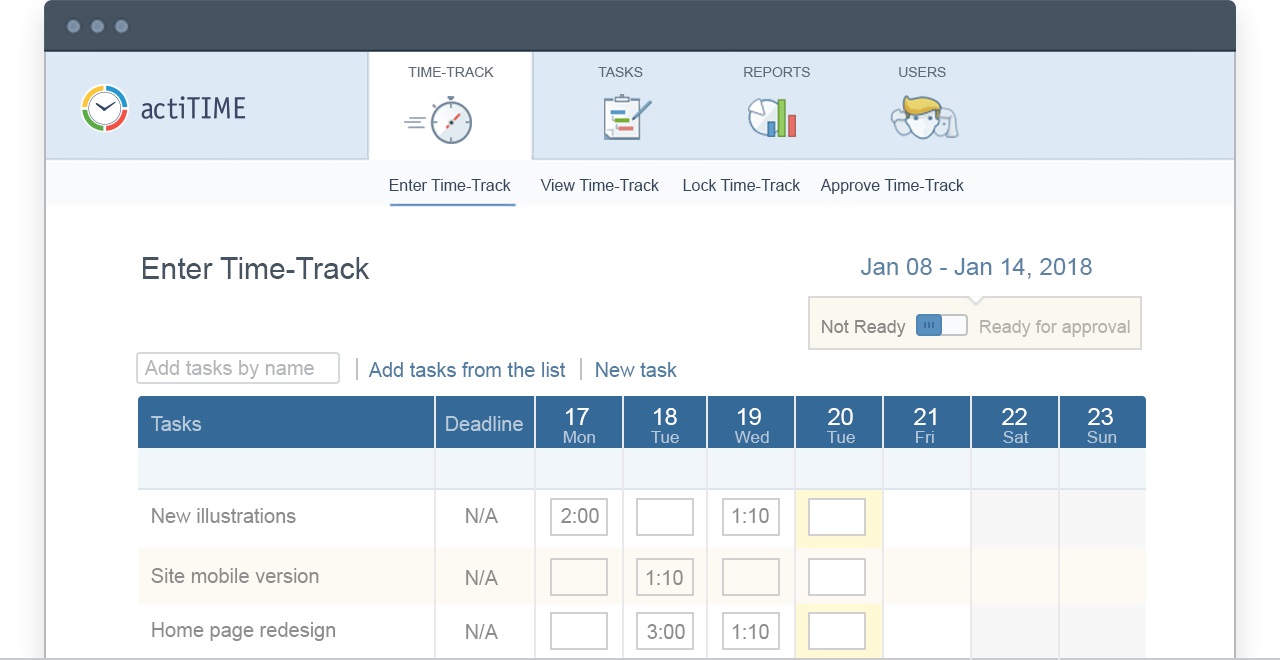 With Actitime, you can check detailed stats and info for yourself and your team to see how yours are distributed across projects and clients. Pull up neat timesheet summaries to compare scheduled hours versus the actual work put in.
Actitime's time tracking feature gives you a full overview of what you and your staff is working on, identify any bottlenecks and improve your overall team's efficiency. With an awesome mobile app for tracking on the go and easy add-ons, you can enhance your experience by integrating your Actitime work with popular like Quickbooks and actiPlans (an absence management software).
Want to make sure your remote team is actually getting work done? Time Doctor not only tracks the total time worked for every person on your team, but it also provides a detailed breakdown of how much time is spent on particular projects, clients and tasks.
Time Doctor's data is accurate to the second, so there's no confusion on your side when billing your clients based on tracked time. Additionally, the software keeps running silently in the background of your system and takes regular screenshots of employee screens – based on a set interval specified by you.
Other features include chat monitoring, powerful reporting, ability to distinguish between website and app usage, automatic processing of payroll and billing, and flexibility to run on multiple platforms (Desktop, Mobile, Chrome)
Try Time Doctor free for 14 days.
Harvest makes it easy to track time and expenses for your business, so you can get access to important data. With detailed timesheets, and a wealth of information, you can manage your team more intelligently. Harvest helps make sense of complex timesheets and presents it into easily digestible visual formats.
The software helps take the pain out of getting paid – meaning you can turn your billable time and expenses into professional invoices, send them over to your clients in a jiffy, and get paid.
You can start your free trial here.

Best sales, outreach, and business development tools
Clients are the lifeblood of your freelance business. Without them, freelancing wouldn't be freelancing. But finding clients can be really hard and, at a minimum, incredibly time-consuming. Below we've included some of our favorite tools that help freelancers find, retain, and manage clients.
These are tools for freelancers who are ready to scale their outreach and finally kill the feast/famine cycle.
Reply is one of the most amazing tools freelancers can use to scale their outreach via email. We've used this tool here at Millo to book hundreds of thousands of dollars in new business.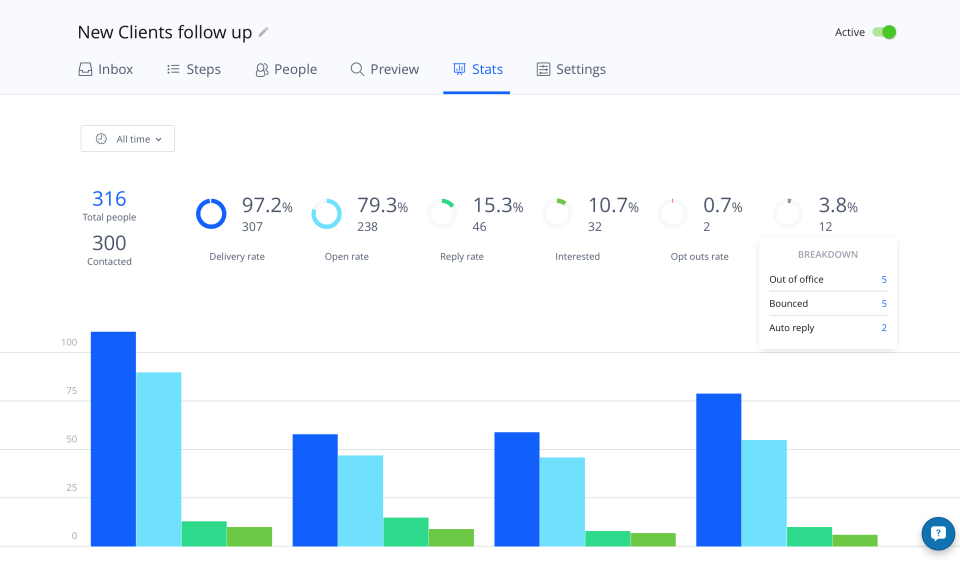 Why is Reply such an awesome tool for freelancers? Because it taps into your own email address and sends personalized emails at scale. You simply import new client names and email addresses to the workflows you've created and, bam, like that you're starting conversations with hundreds of new clients each week.
And it doesn't feel spammy as long as you don't make it feel that way. You can try Reply free for 14 days and, if you do it right, you'll be addicted when your free trial runs out. This tool more than pays for itself.
Another tool we use to manage sales here at Millo is Pipedrive. Pipedrive uses a simple "board" style setup to help you manage your client conversion flow. It's a lot like Trello (below) but has some premium features which make it worth the small monthly fee.
With Pipedrive, you can assign monetary values to each potential client and Pipedrive will tally up the potential gained (or lost) revenue for each column.
For example, you can see how much money is tied up in "waiting to hear back" or "soft yes" and continue to move them down your sales funnel.
You can try Pipedrive here with no credit card required.
You might remember Trello from our section on project management tools for freelancers. Here's why it's also in the sales and outreach section: we use Trello to not only manage tasks but to manage contact and conversations we've had with clients in the past. It's not the most sophisticated solution, but it works for us and it's a great free tool.
You can try Trello for yourself here.
There are quite literally thousands of job boards out there for freelancers. SolidGigs is like having your own assistant search through all these job boards, pick out the very best gigs, and send them to you in an email.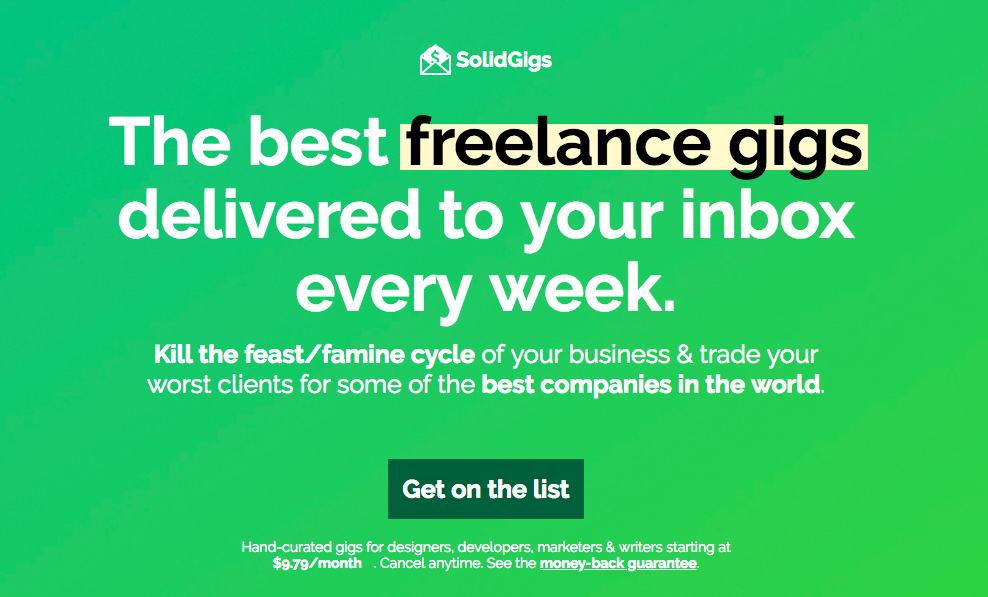 SolidGigs saves you hours each week and allows you to spend more time actually pitching clients and doing the work you enjoy most.
You can learn more about SolidGigs here.

Best web hosts, hosting resellers, and domain registrars
Bluehost is by far one of the best hosting and domain providers particularly if you're just getting started or have low to medium amounts of monthly traffic.
In my experience, Bluehost's customer service is top-notch. And their uptime plus their dashboard's ease-of-use make it a real winner for beginners.
You can use the domain checker below to see if you're domain is available. Or you can sign up for hosting here.
Dreamhost is where I keep all of my side projects that need to be hosted. I've used Dreamhost for years now and, while their customer service used to really suffer, they've completely turned it around. Now with their live chat, you get a really great customer experience.
Registering domains and setting up hosting is extremely easy. They also have a nice one-click WordPress install too which can come in handy. You can register your domain or set up hosting here.
If you need more than just basic web hosting, or if you're trying to resell web hosting to your clients, there's nothing better than Flywheel. Flywheel is great for freelance developers particularly because they offer staging sites which means you never have to stress about editing (and breaking) something on your live site again.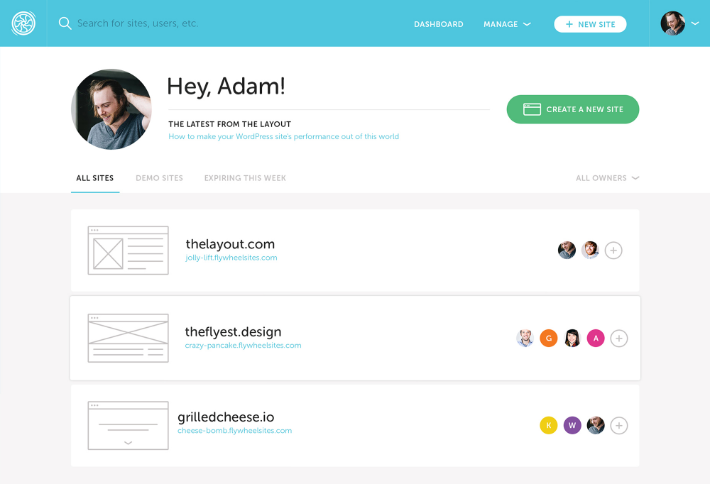 They've also got a simple dashboard, easy sharing features (which means no more creating a zillion user accounts or sharing passwords), and they back up all your data every night so you can sleep easy.
Give Flywheel a try here and see for yourself why it's worth the upgrade.
Last on our list of top hosting and host reselling tools for freelancers is WP Engine. They've built one of the fastest and most robust WordPress hosting platforms in existence. That means you can focus less on managing your WordPress build and more on giving your readers, clients, and customer the experience they deserve. You can even try WP Engine risk-free for 60 days.

WordPress themes and resources
Whether you're building WordPress sites for your clients or you run your own business on WordPress, a huge number of freelancers use WordPress as a tool to publish on the internet. Below, we've accumulated a few of our favorite WordPress tools for freelancers.
Change everything you know about WordPress design with Divi — a radical drag and drop WordPress editor that allows you to design your website from the front-end instead of a complicated back-end content management system.
We love their ridiculously easy to use visual editor (aka the page builder) which lets you edit your site from the perspective of a visitor. This feature, single-handedly, can be identified as the ultimate selling point for Divi. It lets you create beautiful and fluid layouts inside content areas of any size and shape – making the process of designing pages really easy once you get the hang of it.
Consider Divi as a theme composer of sorts, which technically speaking, doesn't really fall into a pure template-based system. You build your layouts on a page-by-page basis, saving each layout to Divi's library for reuse later on. In that sense, Divi is much more suitable for relatively small websites. Best-case scenarios would be something like a portfolio website. We wouldn't recommend using Divi for a large corporate level website though.
Start building anything with an insanely fast intuitive visual editor. Try it for free.
Themeforest provides over 41,852 (and counting) WordPress themes, website templates and more, starting at only 2$.
Its interface comes integrated with a number of features to help you find the right theme, with our favorites – the extremely useful search and filtering functions. Simply put in your preferred keywords and Themeforest will pull up the most relevant themes across 14+ top-level theme categories (corporate, blogging, eCommerce, etc).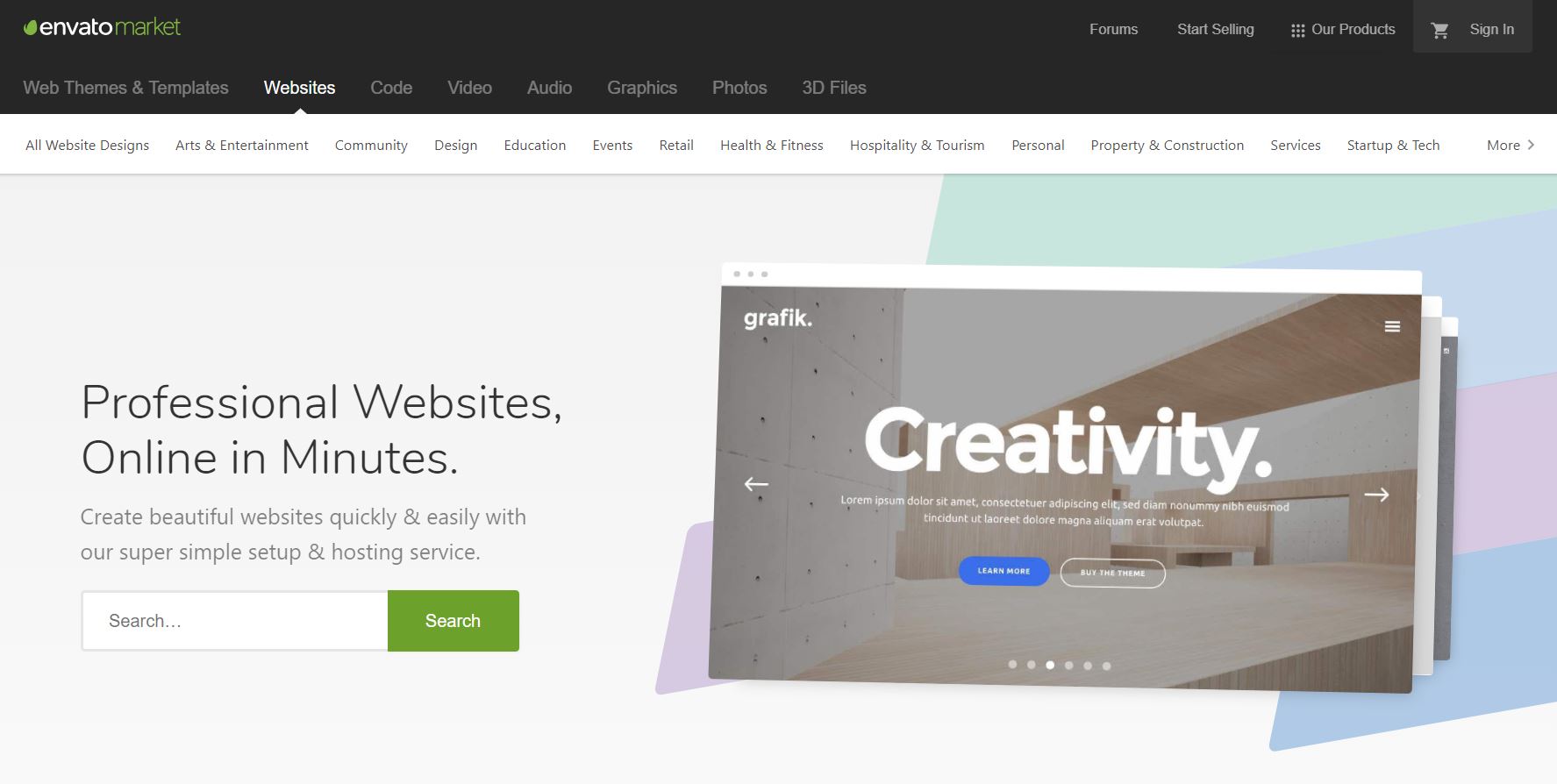 To help you narrow down your search even more, you've got the option to sort your results based on six criteria – best match, newest items, trending, best sellers, best rates and pricing. And if you're in a hurry, you can always jump to Themeforest's best-sellers page to browse through the best themes available.
Click here to browse their extensive collection of WordPress themes today.
Our Millo.co WordPress theme is built on the Genesis framework. It's fast, flexible and offers great customizations. Built to easily manage complex websites, Genesis provides secure and search-engine-optimized foundations. In addition, it also supports Schema.org code – allowing you to output microdata in your site's code.
Offering a ton of themes for blogs, businesses and magazines, Genesis is built with a ton of cool features like multiple layouts, numeric navigation, custom body post classes for posts and more. Do you want a sleek and professional design? Genesis turnkey designs give you a range of beautiful frames for your content built on HTML5.
There is however a bit of learning curve, but once you get your head around it, the overall framework is super easy to understand and work with.
Elegant themes, the creators of Divi – have over 87 visually aesthetic and easy to use WordPress themes – and should cover just about any type of project you're working on. They've got a range of theme categories covering business, blogs, eCommerce, Apps, magazines, multimedia, portfolio and more.
Prior to actually purchasing a theme, you can see a live working demo of it. And that's not all. You can even change the color schemes, fonts, background and overlays to see exactly how you would want the theme to look – before hitting the buy button.
We love their plugins list – and you don't need to use any Elegant themes – go for any framework you want. You've got the ever-popular Divi Builder, Bloom (for email opt-ins), Monarch (for social media sharing), Handheld Mobile (for mobile responsiveness) and more.
You're not restricted to the number of websites you can install Elegant themes on – like a lot of other WordPress themes. You don't have to pay for updates or support either. They've got a 30-day money-back guarantee.
Semplice is a WordPress based fully-customizable portfolio builder made by designers, for designers. It gives you the power to create incredibly beautiful custom portfolios, without the need for any coding knowledge.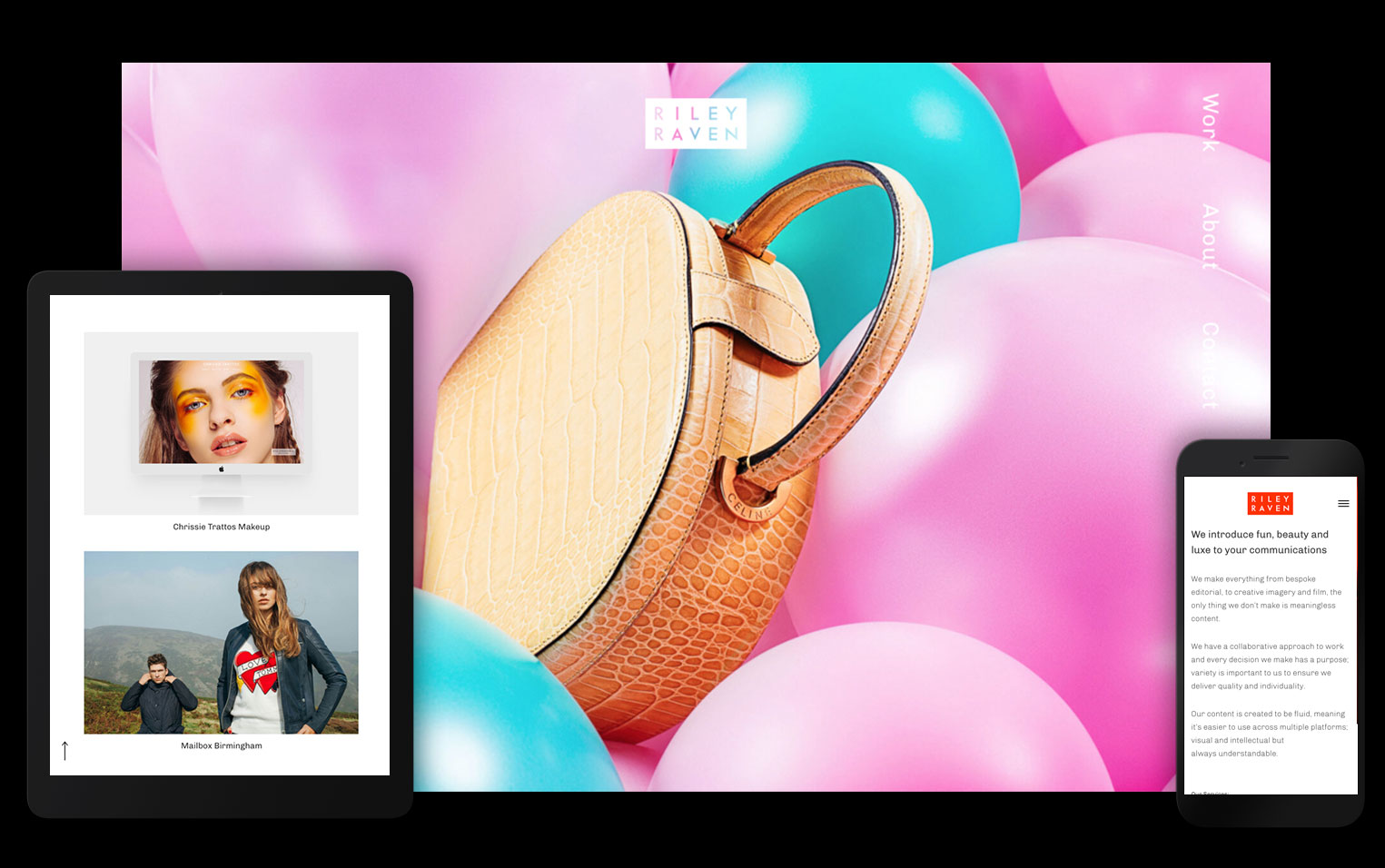 With Semplice, you can present your work with immersive designs, create site-wide typography presets and play around with classy new page transitions. We love how everything is so customizable – from grid layouts to an easy to use content editor built on top of the WordPress backend. With Semplice, what you see is what you get. Their portfolio designs are an absolute treat for the eyes.
Other nifty features include Custom CSS and JS, background videos, scroll reveals, custom navigation designs – giving you loads of possibilities to build bold portfolios that reflect your personality without writing a single line of code. You can also visit the Semplice Showcase to see the best online portfolios built with Semplice.
Themify.me was launched back in 2010, making it one of the oldest and most respected WordPress themes platforms out there. Themify provides sleek WordPress themes for all types of businesses along with powerful plugins.
Although almost all themes come with a featured set of functionalities and options, Themify themes have universal features condensed into what they call a 'Themify framework'. We love the customization features in particular, and they are quite extensive. Most notably, this includes access to the Themify Builder.
Their themes also have an impressive collection of built-in shortcodes, which can make adding cool content to your website super easy and effective.
For those looking to give Themify a try before committing to a paid plan, you can go for the limited collection of free themes and plugins. We strongly recommend giving the 'view demo' option a try before committing to one.
Best ways to learn new skills & improve as a freelancer
As a freelancer, you wear a lot of hats. This means there's always some new challenge you face or something exciting and new that you'd like to learn. Below you'll find some of our favorite learning tools for freelancers of all kinds. From freelancers who are just getting started to those who want to keep growing and learning even when their freelance business is going well.
Udemy provides an extensive library of over 65,000 classes to choose from and grow your knowledge. From design and business to health and lifestyle, there's something for everyone. With most courses costing around $9.99, there are a select number of free courses as well.
With such a large volume of courses, you will encounter a range in the instructor's expertise, but the course reviews can aid in narrowing down the good from the bad. Additionally, an easy to use search bar helps you find what you are looking for pretty easily.
Pros: The Udemy app allows you to download courses and watch offline
Cons: The uncertainty in the quality of the content
Skillshare has become a well-known leader in online education. Just like Udemy, Skillshare also offers a number of free courses, although their pricing is structured on a monthly
(or annual) basis rather than per course. At $15 a month ($99 annually), and access to 21,000+ courses, this seems like a great bang for your buck.
A bonus for learning through Skillshare is their strong community presence. You can communicate with your peers and network to not only learn more but gain opportunities.
Pros: The class projects that allow you to learn by doing
Cons: Its creative focus limits the type of course offerings 
CreativeLive is the go-to site for premium online courses. Heavily catered around photography and design, the cost per class can go fairly high ($199+), and as low as $5. Although, the offerings on the low end of the pricing spectrum are very few and far between.
What makes them unique? LIVE videos. You can watch live as the instructor is creating the video for you. With a library of 1,500+ classes, and highly reputable expert instructors (think CEOs, Founders, and Pulitzer-winners), CreativeLive aims to deliver quality before quantity.
Pros: Learning from high profile instructors in your field
Best marketing & promotion tools for freelancers
Convertkit is an email marketing company that prides itself on caring for its people. Built for creators by creators, Convertkit is the place to go for your email subscription needs. With their experience of growing a successful business, they are committed to helping others do the same. ConvertKit helps you use your contacts list to grow your business with forms, trackable data, and automation.
Pricing is in the mid-to-high range, with the beginner plan at $24 a month (annually) and includes up to 1,000 subscribers.
Pros: Easy to switch from other platforms and automated emails that feel personal
Cons: Small company, plus higher monthly fees
MailChimp is easily the biggest and most recognizable email marketing tool out there. With their well-known monkey mascot and well-executed branding, MailChimp has become the leader in their category. They offer a free plan for those with 2,000 subscribers or less which you can send up to 12,000 emails. This is great for small businesses and personal use with most of the tools and templates available. For those who exceed the free plan, MailChimp offers plenty of other options including pay-as-you-go and more.
Pros: Great free plan, detailed reporting and template editor
Cons: Limited email automation
Drip is the first ECRM (Ecommerce CRM) platform built to improve sales. Filled with features, Drip includes numerous integrations, in-depth customer data, automated workflows based on your customers' behavior, personalized campaigns, and detailed analytics.
If you have less than 100 subscribers, you can utilize Drip for free, and for up to 2,500 subscribers it'll cost you $41/month (annually). The Pro plan, for up to 5,000 subscribers, comes in at $83/month (annually), and if you're really soaring beyond those numbers you can set up a custom plan for your needs.
Pros: Integrations galore, plus great for e-commerce businesses
Cons: A steep learning curve if you're new to CRM
Sumo has the potential to be your website's best friend. It consists of a suite of tools to increase your traffic, build a following, and tracking. Use tools to create pop-ups with list builder, welcome mat, share, and more. Sumo serves in over 30 countries with 1 million-plus users each day. In total, that's over 500,000 websites and counting.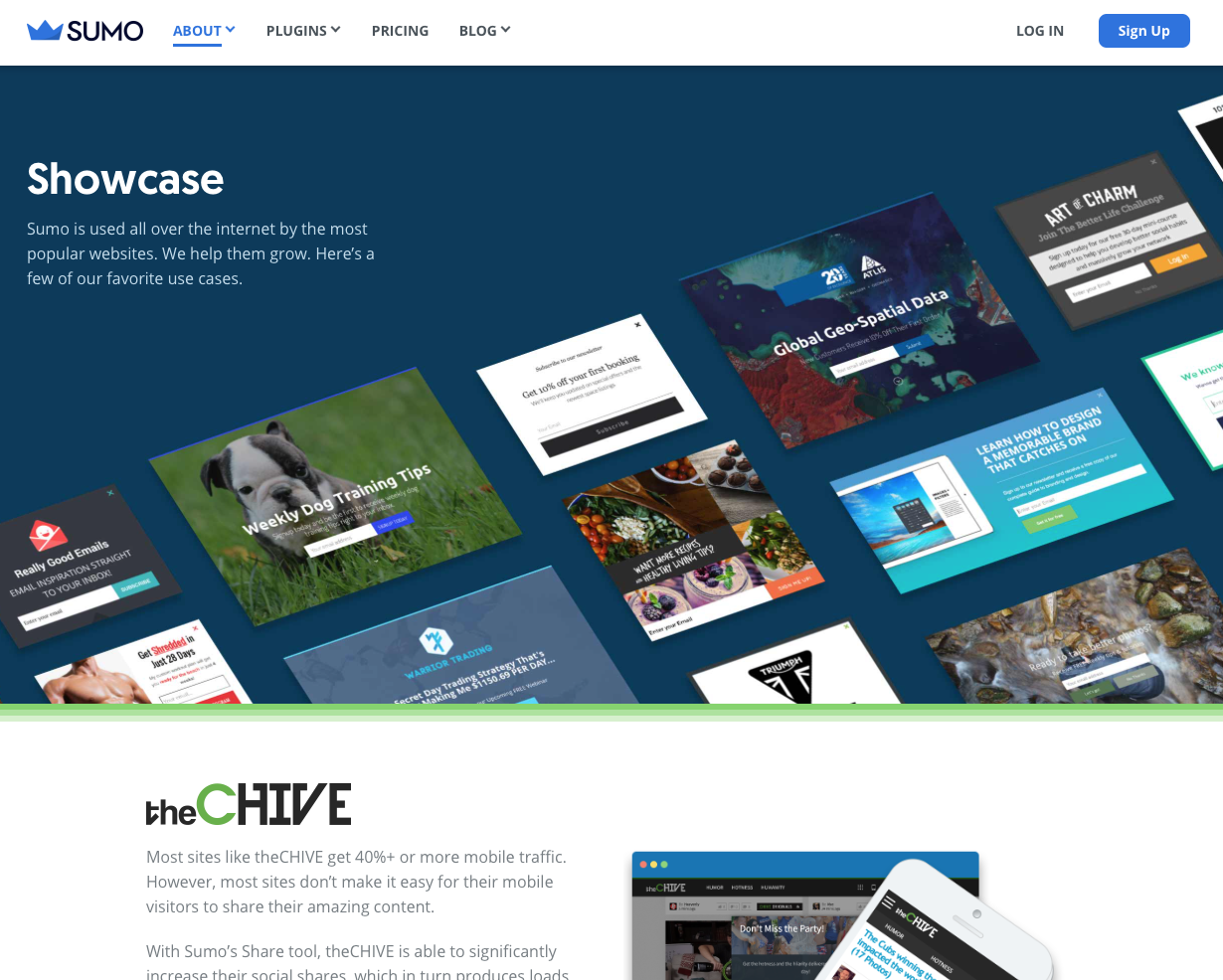 Sumo has a four-level pricing tier, which is beneficial for deciding what works for your business.
Pros: No coding experience needed to utilize their tools
Cons: You must have a paid plan to remove Sumo branding
Aweber has been helping its customers create and send e-newsletters since 1998. With 20 years of experience, Aweber knows what it takes to help you grow your audience. Their core values have guided them along the way and continue to be the backbone of the company. With over 700 e-newsletter templates, Aweber's offering surpasses its competitors big time.
With plans starting at $19 a month, or $194 annually, it's a decent value that includes unlimited emails, automating and segmenting and analytics.
Pros: Pricing comparable or cheaper than competitors 
Cons: Some of the template designs are a bit dated

Best outsourcing & sub-contracting tools for freelancers
Just because you work for yourself as a freelancer, doesn't mean you have to do all the work all the time.
With all of the outsourcing and sub-contracting tools for freelancers on the market today, you can easily build a team of fellow freelancers to help you deliver more projects to more clients and build revenue.
Below is a list of a few outsourcing tools for freelancers.
With the demands of growing a successful business, sometimes there isn't enough time in the day to get everything you need to be done. That's why companies like Copywriter Today are here to help out. Great websites are not all about the design, your content is key. They offer original content by all United States writers.
Depending on your needs, Copywriter Today offers several varying packages starting at $257.
Pros: Improving your SEO 
Cons: quality may fluctuate depending on the writer
Fiverr originated as the place for freelancers to sell their services for $5. With much negativity in regards to valuing design work to such a low level, you now have more freedom in pricing your services up to $995. From a buyer's perspective, Fiverr is a great option for finding what you need on a very tight budget. On the contrary, if you're looking to grow your freelance income, it's probably not the first place you'd sign up, but if you're wanting to gain experience, it's a starting point nonetheless.
Fiverr charges a 2% fee (or $1, whichever is greater) on transactions.
Pros: Gain experience and exposure to millions of buyers
Cons: Possibility of being scammed/taken advantage of
As a marketer, you're in charge of creating captivating campaigns. Graphic design is a big driver of that goal, and with Penji you can have that without having to commit to a contract. With a turnaround of 24-48 hours per draft, you can get more done.
Sign up for a monthly membership and get results from the top 2% of designers. Choose the plan that works for you: Pro, Team, and Agency.
Pro: Get graphic design at your own pace without the commitment of a contract.
Cons: To maximize your membership you should have a steady flow of design projects ready to be requested.
Codementor is the place to go when looking for a freelance developer. Codementor brings over 250,000 developers and 8,000 vetted experts to your fingertips. Within 48 hours you will be presented with the top candidates for your project or team.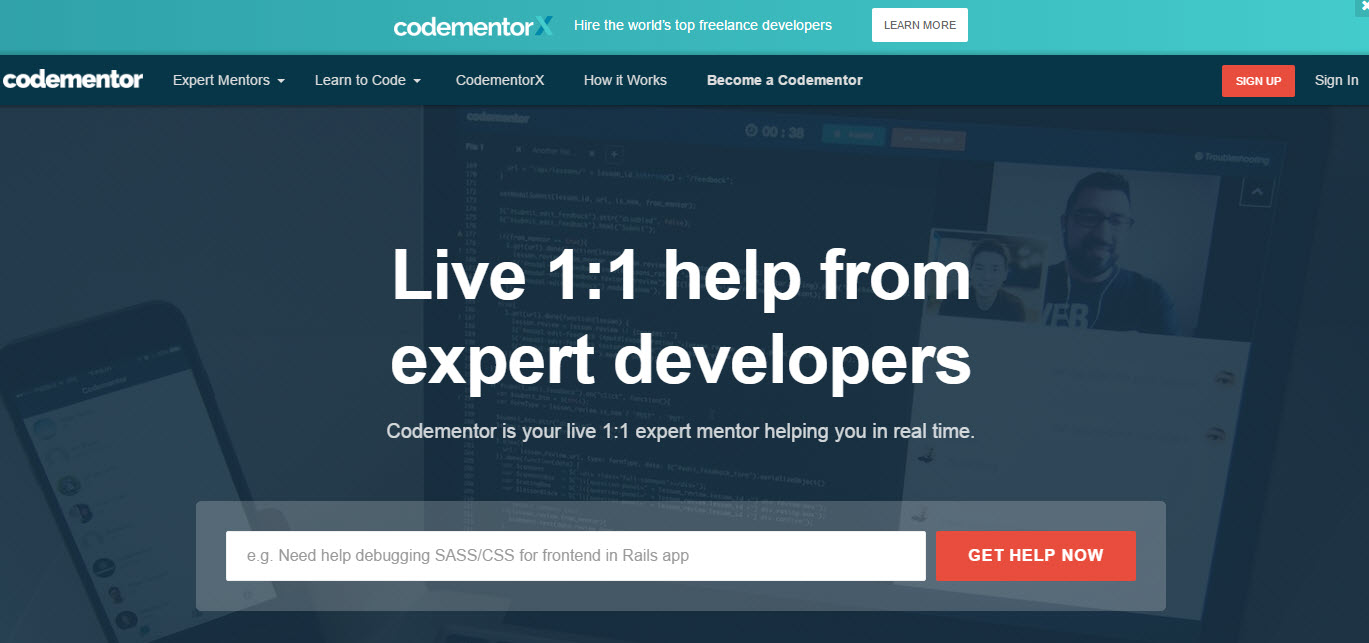 To make things easy, Codementor offers two payment options: hourly, or retainer. Once all the work is paid, you own the rights to the intellectual property. There is also an NDA signed and in place to protect your rights.
Pros: They offer a risk-free trial period
Cons: Having to deal with a middleman
Freelancer is a meeting place for those who are looking for freelance work, and those who need to hire a freelancer. The basic premise is that someone posts a project they need to be done and then freelancers bid on the job. Once you select the perfect person for the job, you are on their milestone system where you release payments according to a timeline you create ahead of time.
Besides posting jobs and getting bids, you can also search through the freelance profiles and submit a direct offer to someone whose work you admire.
Pros: Ability to pick the projects you want/who you want
Cons: work may not be of the best quality if you go for the lowest price

Best tools for buying or selling creative resources
If you're a designer of any kind, this particular section is for you! There are quite a lot of tools for freelancers who want to sell their creations in some sort of marketplace. Below, we've identified some of our favorites and the ones with the best reputation for treating freelancers well.
Design Cuts offers a no-frills marketplace catered towards designers. With an easy to use interface and thousands of quality downloads, you'll find a great selection of products. They feature bundles of fonts, textures, illustrations, and more for sale at deep discounts, but have a number of freebies too.
Not only is it a market, but Design Cuts also hosts a podcast (The Honest Designers Show) which gives insight on how to succeed in the creative industry. On top of that, you can find video tutorials to further your experience.
Pros: Easy to use and affordable
Cons: The addiction to buying too many bundles
As they put it, Creative Market is the world's marketplace for design. From fonts and graphics, to templates and WordPress themes, they sell an array of design products. Not only is it a great place for consumers, but for creators as well. With Creative Market, you can set up your own shop to sell your own designs.
Creative Market has products starting at just $2, and vary depending on the item. If you're a regular, you could consider the Pro option, a monthly subscription plan with a set number of downloads. Starting at $49/month for 10 downloads, it's a really solid plan for an avid downloader.
Pros: Quality and quantity in designs
Cons: Competitiveness for selling your work
57. Gumroad.
Gumroad is an all-in-one solution for creators to sell their work (digital or physical) on their own website. They make it easy with a simple setup to grow your audience allowing you to have more time to create. Featuring customer management, in-depth analytics, and an optimized purchase experience, they offer all that you'd need.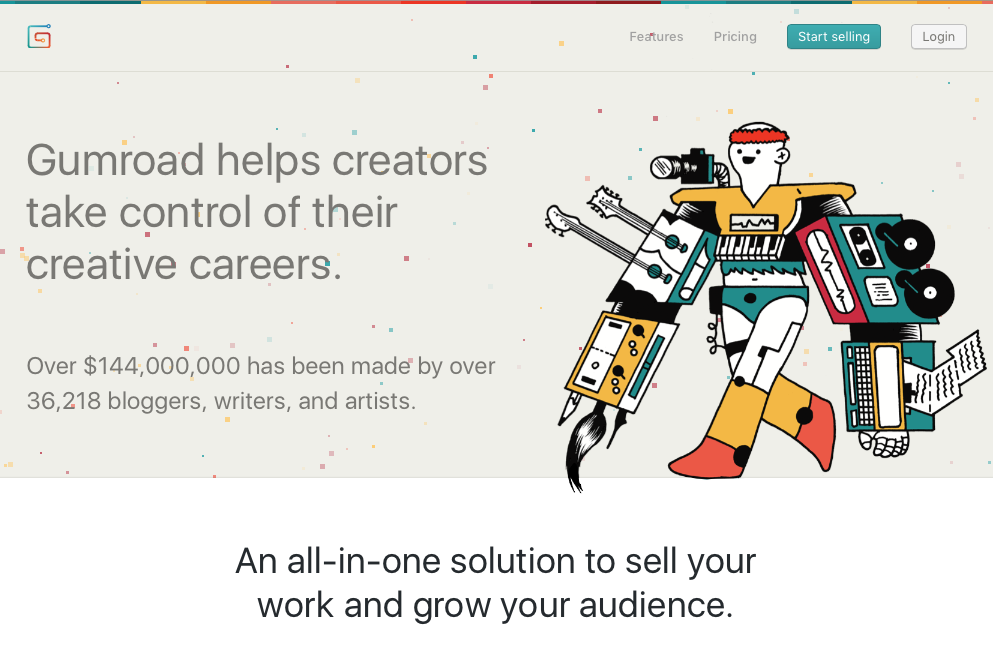 With plans starting at $10 a month (plus fees per transaction), it's a budget-friendly option for what you get.
Pros: Custom selling options, such as monthly subscriptions or package deals
Cons: The lack of a support team for communication and troubleshooting
Selz presents an excellent e-commerce platform for startups. With several pricing tiers, from a Free plan (5 products or less), to the Pro plan ($35/mo annually + unlimited products), you can choose what works for your business. Additionally, you can test it out on a free trial for 14 days.
Selz has a plethora of options when it comes to customization. Selling on your website could be as simple as an embedded "Buy Now" button, or a full-blown store created with a drag-and-drop builder to make it your own. For support, they have a 24/7 live chat, with additional guides and tools to help.
Pros: Ease of use and customization
Cons: Not cost-friendly when selling large quantities
Shopify is arguably the most well-known (and most used) e-commerce platform on the web. They are the full solution for selling online. With a robust list of features, including customer emailing, marketing, SEO, analytics, 24/7 support, and a mobile app, they are your one-stop-shop for managing your store.
You know what they say, though — you get what you pay for, and with Shopify, you get A LOT. After a 14-day free trial, you can choose from the Basic plan ($29/mo), Shopify plan ($79/mo), or Advanced plan ($299/mo). The perk here is no matter what plan you choose, you can sell unlimited products.
Pros: Every tool you could ever need/want
Cons: High fees for using payment providers other than Shopify
The Designmodo Market is a place for web designers and developers alike to purchase carefully selected digital products. Designed by featured creators, they sell products ranging from UI kits to mockups and fonts. Unlike other marketplaces, Designmodo Market only features a very limited number of high-quality designs. So if you're looking for something specific, this might not be the site for you.
Prices range from $12 to $98, but be rest assured, you're receiving one of a kind designs to implement into your own work.
Pros: High quality, well-designed products
Stock Photos and Videos
If you're a designer or content creator of any kind, then photos and videos are some of the most important tools in your arsenal. But with thousands of stock tools for freelancers on the market, how can you know which ones are actually good? Here are some of our favorites:
123RF is an online store for purchasing stock photos, vectors, video clips and music files. They have millions of options to sift through, so you'll definitely not go without them. 123RF offers a few different pricing plans, whether you're a casual user that only needs assets on occasion ($39 for 5 downloads) or a subscription for an avid user ($79/mo for 150 downloads). What's really great is they have a 100% money-back guarantee, so it's pretty risk-free.
Pros: Huge library of options, and money-back guarantee
Cons: Pricing is not budget-friendly for small businesses
StoryBlocks created an affordable option for purchasing stock photos, vectors, illustrations, and videos. For a mere $19/month, you can get unlimited downloads from their member library (400,000+ images). For small businesses and individuals, this is an excellent option.
StoryBlocks also has a marketplace featuring images sold directly by the artists themselves, and members save 60% off their purchases. As a seller, you get 100% of the commission of all sales — now that's cool.
Pros: Affordability, affordability, affordability
Cons: Selective library of options compared to other larger websites
PhotoDune is a one-stop stock photos platform to buy budget-friendly high-quality images. Though their library is much less comprehensive as compared to other stock photo giants, they offer very selective and highly relevant images in multiple categories.
PhotoDune is part of Enavto Market, a creative ecosystem with over 35,000 creative designers, developers and photographers building the ever-expanding assets you need.
Every week, PhotoDune's quality team handpicks the best stock photography from its community of photographers. All images are reviewed by their team – from close-ups to still life to panoramic shots and illustrations – you're always sure to find top-quality images to help tell your story.
Shutterstock's assets collections are one of the largest available online, with over 84 million royalty-free images, stock video clips, music tracks, icons, illustrations, vector templates and more. You get what you pay for with Shutterstock subscription options for all your creative needs.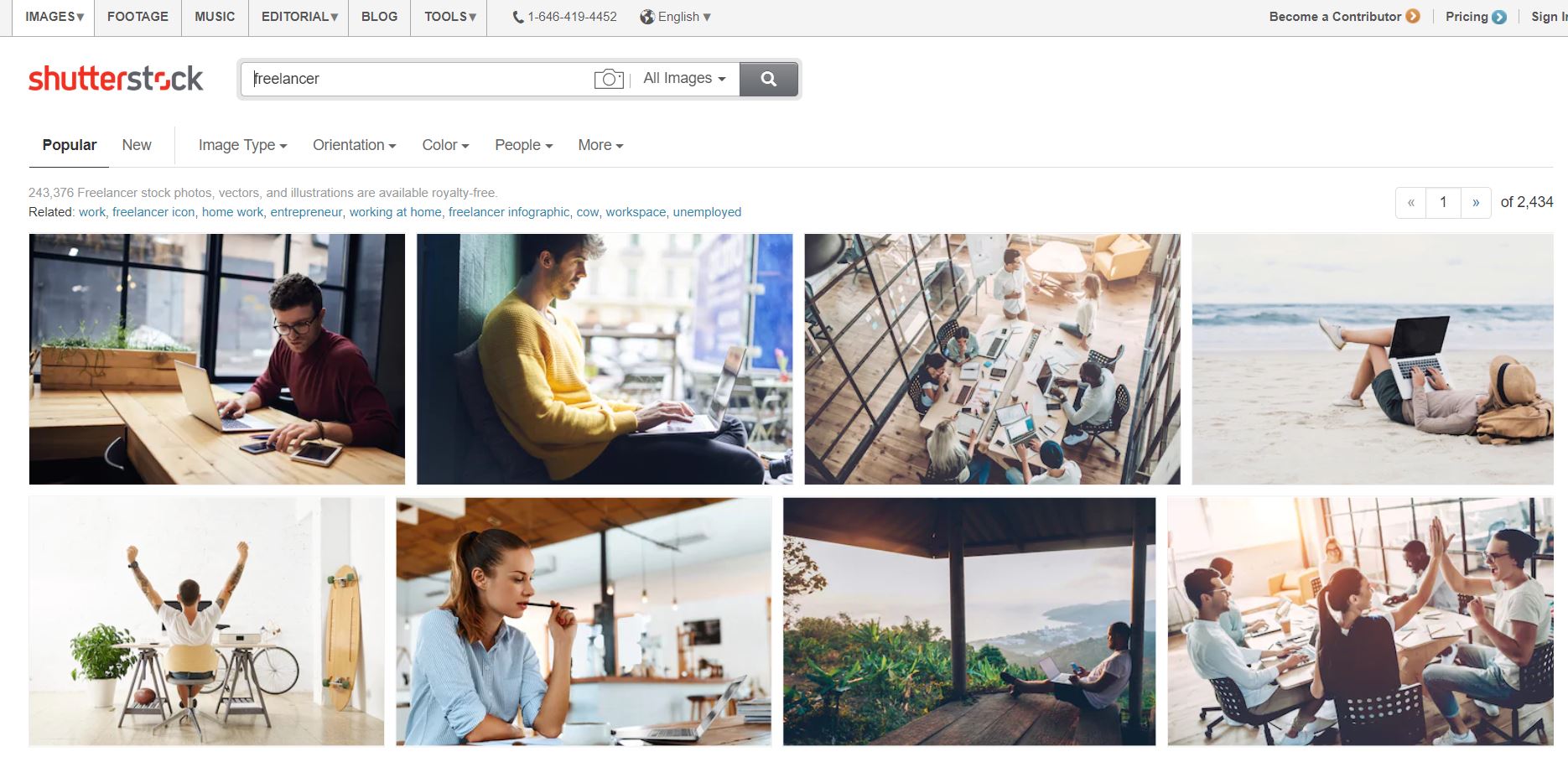 Whether you've got a team or running solo, Shutterstock caters from creatives to large corporations with their never-ending inventory of stock photos. Lately, they've been working hard on stock videos as well with now over 3 million + video clip footage (and over 2.5 million in HD quality).
As a bonus, Shutterstock releases 2 free images weekly (one stock photo and the other a vector image) totally free for only their registered members. You'd also love their blog which is updated almost daily with useful information, designer tips, new image additions and software How To's / tutorials.
Get started with Shutterstock.
Adobe Stock is great for creative cloud users, thanks to its integration with Adobe software. Images, videos, vectors and more can be purchased on monthly plans and there's an interesting option for annual subscriptions as well. They boast one of the largest stock image libraries in the world– with well over 100 million images.
They put a huge collection of high-res images right at your fingertips – for you to explore, test out, edit and use in your designs and creatives without ever leaving your Adobe editing software (Photoshop, Illustrator etc).
While the monthly/annual subscription plans might be a tad bit on the expensive side, the ease of use for Adobe Stock while working in their own programs like Photoshop or Illustrator can be quite an advantage – you can literally search for your images and videos right inside the software. They also provide discounted subscriptions for existing creative cloud users.
Sign up for Adobe Stock to get 10 free images today.
Picjumbo helps you find thousands of royalty free images and stock photos to use for your business. Run solely by designer and photographer Vicktor Hanaceck, it makes it super easy to deal with issues about releases and concerns, if the need arises. The free version gives you access to over 1800 free images from a variety of categories.
With the premium version, you get 30+ high-quality images straight in your inbox, every week. You also receive exclusive photo collections made for paying members shared and available to download instantly via Dropbox.
Productivity tools for freelancers
It's one thing to run your freelance business. It's a whole different issue to run your freelance business well. Which is why there's no shortage of productivity tools for freelancers. Below, we've included all sorts of tools for freelancers including some offline options, free options, premium tools and everything in between.
Keep track of your big goals and projects, break them down into daily action items and track your progress as you move forward with your work. The Momentum Planners Bundle is a premium planner package for creatives, entrepreneurs, and change-makers. It contains popular digital planners, bundled for the year, plus exclusive productivity tools. Included within the bundle, you also get a series of strategic email tips and follow-ups to help you get the most out of your planners.
These planners are 100% digitally fillable and help creative people focus on doing what matters and staying on track – instead of just crossing stuff off a list. They're particularly suited to people who are writers, project managers, product developers, marketers and other creative-oriented types.
With the annual planners, you'll be able to plan your entire year at once, skip the hassle of downloading a new planner every month and stay on track with your big-picture goals. Get more details here.
Love the vibe of a coffee shop? Coffitivity is a multi-device tool that offers a range of coffee shop sounds, from the gentle hum of 'morning murmur' to the bustling chatter of 'lunchtime lounge'. It's basically a tool to help freelancers work better by bringing the feel of a coffee shop to your home office.
According to a 'University of Chicago' study, "A moderate level of ambient noise is conducive to creative cognition." In a nutshell, a bit of tiny distractions helps you be more creative. Sounds crazy, right? But it works.
No wonder those AHA moments happen when we're taking a shower or brushing our teeth. If we've not focused too strongly on a task at hand, we definitely have the potential to come with awesome stuff.
That's all Coffitivity does, but that's all it's designed to do. If a little background noise would help you focus on your work, give it a try and let us know what you think.
Bloom.io is a powerful business management and growth toolset that gives freelancers access to basically all of the features they need to run a business.
The fact that that it's an all-in-one solution can help you save so much time running from one app to another, automating, integrating, and checking emails and notifications in many different fronts.
For a very affordable price you can get a tool that offers an innovative approach to features like invoicing and booking, project management, CRM, website portfolio, asset delivery, contracts, lead management, and more.
It's good to note that Bloom is also a completely free invoice generator for freelancers.
Mural is a visual collaboration tool designed specifically for creative freelancers. It encourages you to brainstorm ideas using visual aids – a sort of a digital canvas where you place your content, integrates multimedia elements like photos and videos and overall visualizes where different items actually are in your plan.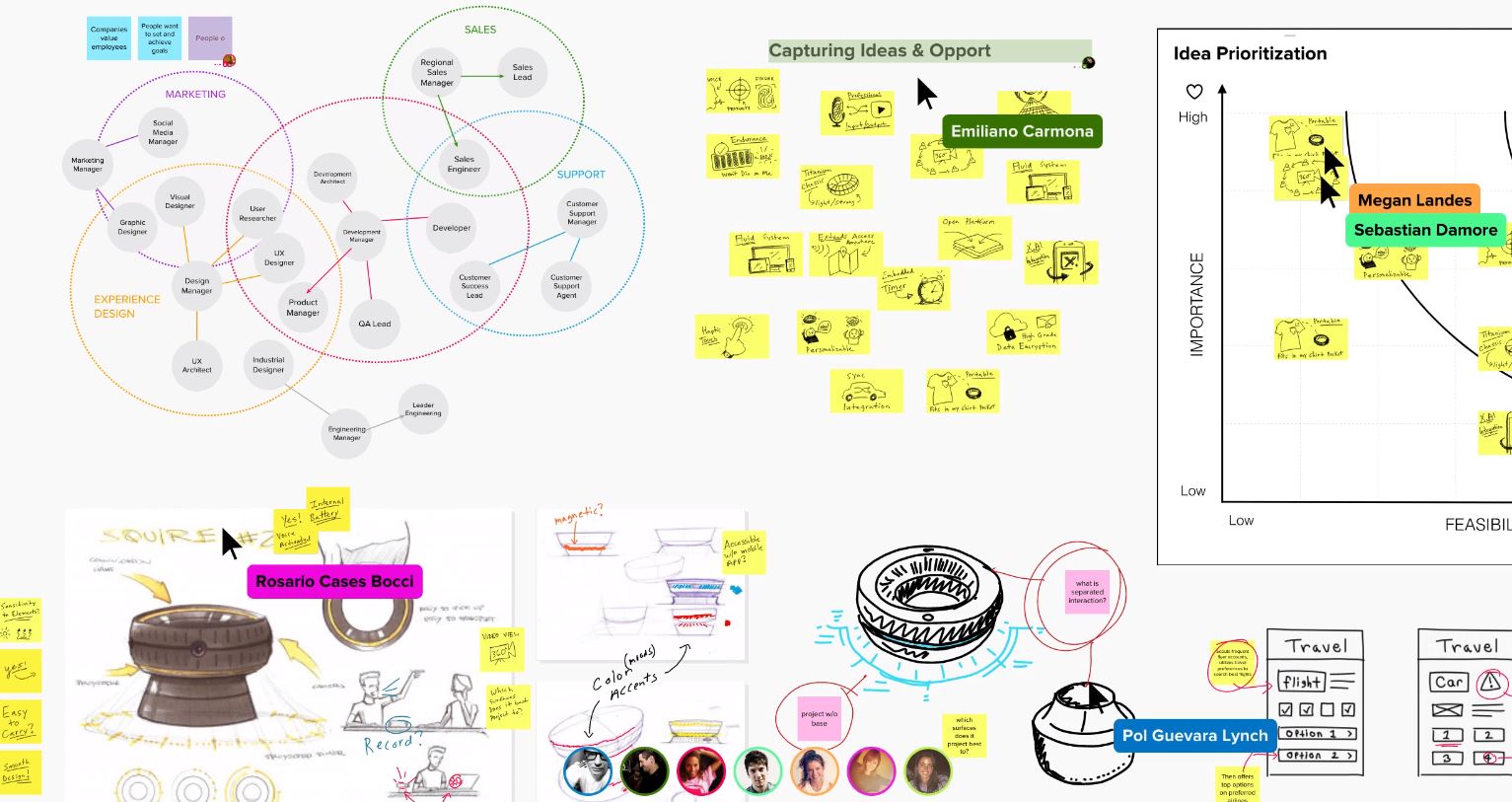 This visual side of information can be a great platform for bloggers and content marketers who rely on information and a clear visual picture of how the final content will look before they publish.
Quite similar to Google Docs, Mural has built-in features to collaborate and sync your work remotely. We love how easily you can use sticky notes to put your ideas on the visual board quickly by typing or even simply drawing what you have in mind.
FocusBooster helps freelancers do things in a timely manner. Using the popular Pomodoro technique, the app will ensure you maintain focus and manage your distractions so you can get more done. If you aren't familiar, this method relies on having 25-minute periods of work followed by 5-minute periods of rest, which helps you segment tasks and get them done one at a time.
You can keep a record of your timesheets automatically so you no longer have the headache of trying to recall where your time went. And with simple visual dashboards, you can see the progress of your time and make adjustments as required. At the end of the day (or the week/month), you can quickly generate invoices and reports in CSV formats to share with your clients or manager.
Dropbox is a popular cloud-based file storage and sharing service allowing you to save your files (photo, videos, documents, spreadsheets, music etc) to the cloud and sync with all your available devices. Think of it as your personal hard drive on the cloud.
Dropbox has amazing integration features and can connect with a number of platforms, services and apps. Some of them include integrations with Microsoft Office 365, Adobe Acrobat Document Cloud, Slack.
The free plan only gives you 2GBs of free storage, but this can be increased to 16GB by doing referring your friends to join the service of linking your Dropbox to your social media accounts. Dropbox Business plans allow users to collaborate and sync their work allowing each team member unlimited storage space – in addition to advanced features for file versions and file recovery.
Feedly lets you keep all your online finds in one place. If you ever see something online and wonder if you should take the time to read it now or bookmark it for later, then Feedly is the perfect app for that.
It's also a great aggregator compiling all your favorite content in one place to read. Think of it as your personal reading outlet, where you can mark and categorize your reading list with content from all the popular publishing sites and blogs. The 'Read Later' feature allows you to quickly save your favorite articles to easily return to later. You can also put personalized tags on articles to help you filter and search.
Like what you read and want to share with others? Feedly gives you the option to share individual articles, feeds and even overall categories with your colleagues and networks.
The premium version allows you to monitor news and topics based on given keywords – thus giving you a great source of news for your business, follow a certain topic of interest or simply keep track of your competition in the market.
Right Inbox saves you time on repetitive tasks and helps you to send better emails. Once you install the Right Inbox app you'll immediately gain two levels up of time-saving, productivity-improving tools. At the top of the message window, right below the subject line, you'll find features such as switch signatures, insert a templated message, set up an email sequence, or add a GIF at the click of a button. Below are all your scheduling options. Plus many features that allow you to sync with your preferred CRM platform, add private notes to your messages, and set up reminders.
Remember the Milk is a smart to-do app for busy people. It's super easy to add your tasks to the app – simply enter the title, description, add your due date, set priority, place a tag and you're done.
The design is great to use as well (with numerous themes to personalize your app interface) – allowing you to organize your tasks into tabs and tags (for example, "Office", "Personal", "Research" etc). The app lets you attach your files like documents and presentations easily to related tasks – for a more visual experience. You can create multiple lists (and as many as you need) and tag them for organization. You'll never 'forget the milk' (or anything else for that matter). Get reminded by email, text, Twitter or mobile apps (iOS, Android).
Sharing your tasks and list is another great feature, allowing you to get things done faster. Need someone to get a task done? Simply assign him/her the task and they'll be reminded via email, text or mobile app (if they've got in installed)
The app is available on the Web, Mac, Windows, Linux, Apple Watch, iPhone, iPad, Android, Blackberry 10 and Fire.
Tools for communicating with freelance clients
As a freelancer, one of your primary jobs is to communicate (well) with your clients. Aside from email or similar services like Slack, the sad news is there aren't a ton of tools for freelancers to communicate with their clients. In addition to email, Google Drive, Skype, and the usual options, try your hand at some of the tools listed below.
Content Snare is a tool to help freelancers and agencies get website and marketing content from their clients on time, in the right format, without email. It automates the content gathering process to save you hours of your precious time on every website or funnel you build.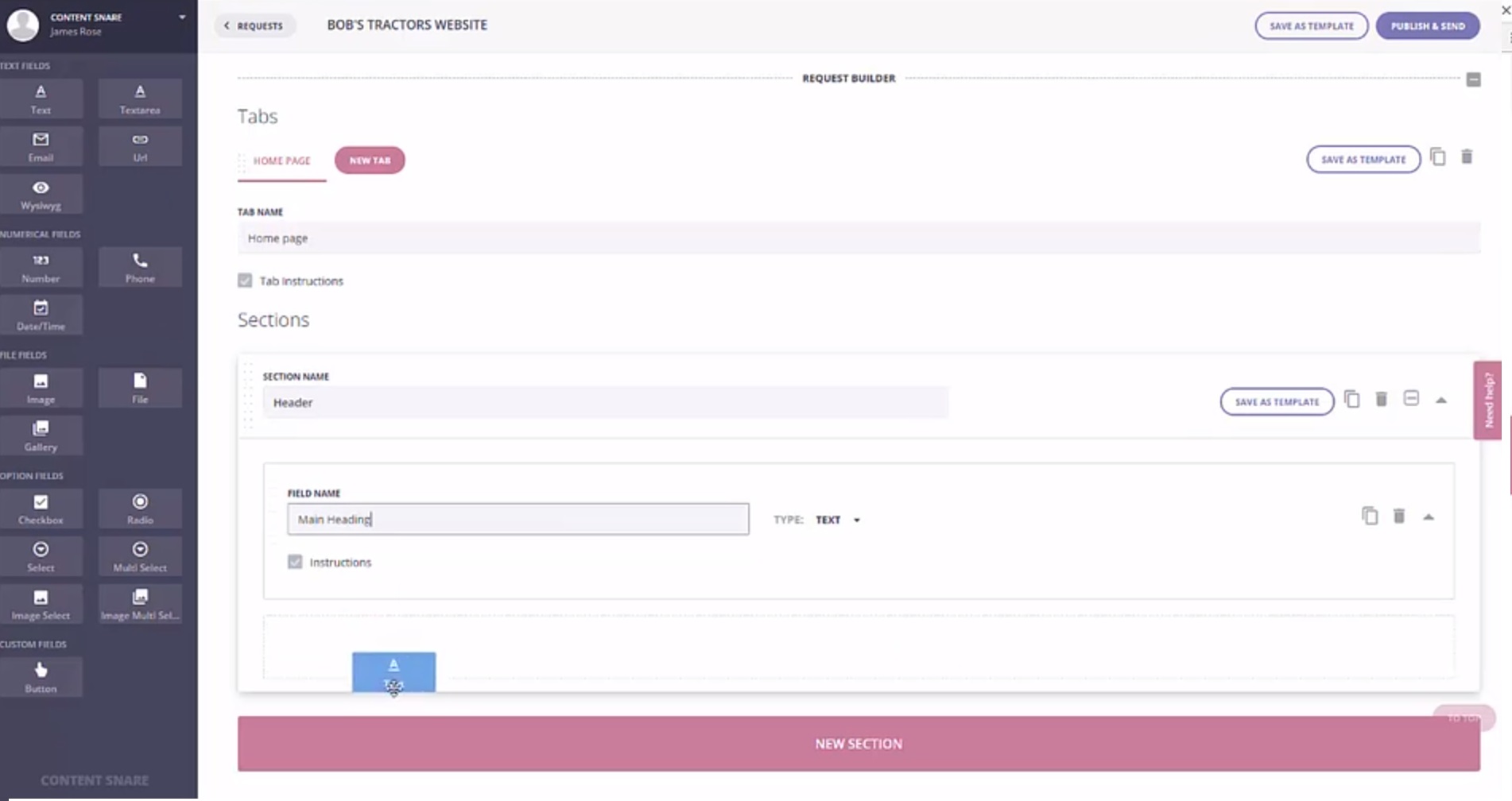 To start off, you can create 'requests' within the tool to layout the required content in a clear, easy structure so that your clients know exactly what is required – after which Content Snare does the following up. Not sure how to structure? You can use the built-in templates within the tool and specify due dates / follow up schedules.
The only email you'll get is when all the content is ready to go!
ConceptShare is a client communication tool for freelancers designed for creatives in mind – allowing you to streamline the review and approval process for any project. Additionally, you can create workflow automations – thus removing the need to send your clients a hundred emails back and forth.
With ConceptShare, you get clear and actionable feedback from your clients by creative review markups and commenting directly on assets shared to avoid confusion. Require a change is easy as well – where you can quickly see the status of your documents (images, videos, presentation, website links) enabling your team to understand the requirements faster.
Once the initial work is done, you can easily and securely share it with your client for their feedback and approvals effortlessly. The tool lets you document and tracks every step of the process with review history saved after each round.
Often time, on a project you'll want to send files back and forth with a client. Email is no good for larger files and using other 'creative' ways might be over your client's head. This is where WeTransfer can help with passing files back and forth – it's super easy and has a limit of sending files sized up to 2GB for free.
Uploaded files are destroyed after a set period of 7 days, so you don't have to worry about private client information leaking out.
The app can be accessed via web or mobile (available for both Android and iOS).
Start using WeTransfer for free.
GoToMeeting is a web-conferencing system loaded with collaboration features, making it the perfect option for freelancers, businesses and professionals with international clients to connect and communicate with each other.
The platform is user-friendly and starting an online meeting can be done within minutes. The same flexibility applies to its integrations with popular apps like Slack, Zapier, MS Office 365 and much more.
GoToMeeting is perfect for professionals who have outgrown connectivity and communication tools like Skype, Hangouts, Facetime and would like a more 'heavy-duty' alternative. It's compatible across devices and systems and offers a wide range of flexibility from PCs, Macs, Android to iOS – so you can create or join online meetings from any device.
Slack is a business communication tool providing teams with a central platform to instantly communicate and share files with each other. Slack is used by small teams and large companies alike.
Slack's features have significantly replaced other specialized productivity tools (for example the ability to share files online, video conferencing, remote team management etc) and has become a must-have productivity tool that helps companies of sizes streamline their employee communication.
Slack provides both public and private chat channels for team-based communication categorized under custom made topics (for example #projectA, #projectB, #groupchat) – this enables tracking communication and work activity more efficiently, especially when working with larger teams. The app also allows notifications allowing tagged team members to get looped into conversations that need their attention – without cluttering their interface. You can even search through the messages history and files to find exactly what you're looking for.
Slack enjoy powerful integrations with more than 1000+ apps and tools including project management software (Trello, Jira) and file storage apps (OneDrive, Google Drive, Dropbox). The app is available on the Web and on Mobile (iOS, Android) to continue your discussion across devices.
15 Proven client email templates to help you run your service-based business more smoothly.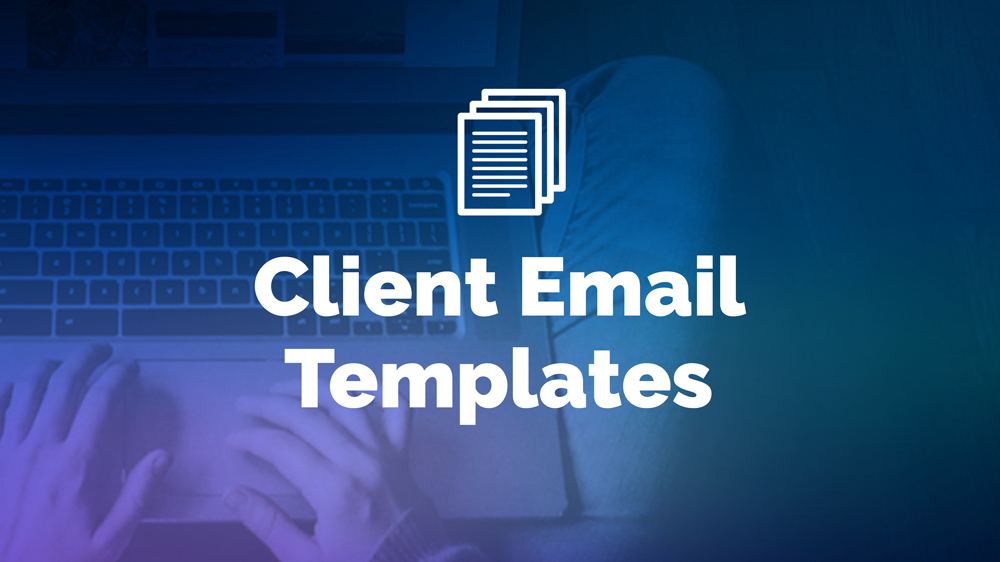 These templates include focusing on getting new clients, reaching out to previous clients, finding businesses you can collaborate with, following up with unresponsive clients, and more. Each template was written by a professional copywriter/salesperson or tested with actual clients and businesses.
More details here.

Tools for selling your own products
While we've already covered tools for freelancers who want to sell their own digital products, we can't overlook freelancers who want to sell physical products online as well. There are plenty of easy-to-use tools for freelancers who are ready to sell and shop their works of art to clients and customers. A few of our top picks are below.
Gumroad I can't recommend this one enough. It is easy to use and fairly cost effective depending on your business type. This tool is easy to use and can be as simple as adding a buy now button. It is great because you can either set up all the payment sections on your own site or you can have one button that will direct you to the Gumroad site to complete the transaction.
There are different options available on payment including a free version up to a $10 a month. Gumroad also gives analytics for your site, available widgets, links to social media apps. They will help with shipping of products and answer all the questions you didn't know you had. Really the basics for helping your business grow with out the constant stress of it.
Selz is another amazing tool for freelancers. This site is great for startup companies or those reaching new heights by selling their products, whatever they may be, digital or physical. Selz helps with shipping as well. Win!
One of the great things about Selz is that if you already have a site set up and are wanting to add payment buttons or sales features to your site, Selz does that and will do the heavy lifting for you. What I like about this tool, is that when your customers go to pay you can decide if the payment happens on the same page or a new tab. Either way it doesn't direct your customers to a new site.
Salz also offers abandon cart emails to help follow up with your potential customers. These emails are 100% customizable. The pricing for this tool ranges from a free basic version to a $35/month professional version with all the bells and whistles. The best part is you can try it for 14 days for free with no need to input any card information.
All I can say with Shopify is you get what you pay for. Shopify is an amazing tool that will do all the business things for you and leave you to your creative side. It is not the cheapest of options, but you will not be disappointed in what you receive for your pay. Shopify will run analytics for your business, protect your accounts from fraud, give you 24/7 support and a whole lot more.
While Shopify is a pricier tool they do have options on plans that you can get and there are lost of Shopify competitors if their price point is too high for you. Starting at $9 per month with Shopify light or $29 for Shopify basic, and it builds from there where they even have options for bigger businesses with Shopify plus. They will have something that will fit your needs.
Nomadic lifestyle tools
Part of the joy of freelancing is the freedom that comes with it. Many freelancers can live wherever they want, move whenever they want, and never have to stay put for too log. In fact, many freelancers choose a nomadic lifestyle over a more traditional lifestyle because of the sense of adventure and freedom it gives them.
Below, we've identified a few nomadic lifestyle tools for freelancers who just can't seem to stay in one place for too long. 🙂
Lyft is a great tool if your nomadic lifestyle is keeping you in the States or Canada. As of right now they are in over 300 cities, offering rides to those who need them. This is a great tool for vacationing in an unknown city. It can be safer than a taxi and easier to get a hold of.
Lyft is a mobile app that allows for you to pick the driver and car type that fits your individual needs. You need a car that can hold six people? No problem. What to know what type of music the driver likes to listen to? It is on their profile.
This tool helps add a personal touch to traveling across cities. The drivers are locals, and let's be honest, the locals know the best places to go and the fastest routes. All perfect for the traveler in you.
Can I just say that Airbnb was one of the greatest creations for the nomadic lifestyle? Airbnb is an online marketplace that has short term housing. It can be used for a short vacation as well as a couple of months, allowing you to move and travel the world without having to sign a contract or living out of hotels.
Now while living in places other than your home can have a feeling of uncertainty, Airbnb gives you that security. For an apartment, house, cottage or whatever type of shelter to be listed with Airbnb the managers of that location and the location have to go through an approval process. This helps their goal of building a business based on trust between the hosts and the renters.
Some of the best things about this is that you can have an at home feel where ever you go because each place is furnished. The company has listing in 65,000 cities and 191 countries. This really does open-up the possibilities to live anywhere while growing your business.
Contiki is a coach travel tour group for people 18-year-old to 35-year-old. This organization has different packages to allow you to travel without the fear of going alone, while still taking you to the best spots.
They do tours all over Europe, Asia, Latin America and North America. The tours vary on country and sites to see, all the while giving you free time to make the trip what you want it. This, I would say, is one of the best priced packages for tour groups that you will find for the quality.
The only down-side is also an up-side. They take only people within the age 18-35, making it great for people to travel with those closer to them but unfortunate once you hit age 36.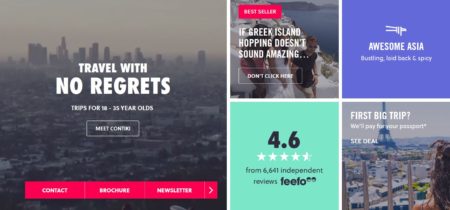 Skype, I am pretty sure most people have heard of it, but since it came out in 2003 it has had a few upgrades that make business communication a breeze.
Skype allows communication between anyone anywhere with video chat, voice calls or instant message. Skype works with computers, tablets, mobile devices, the Xbox One console, and even smartwatches, all working through the Internet, which saves you and clients money on long distance calls.
There are so many great and new things about Skype such as office apps, Windows 10 apps, the different systems you can use it on. The Skype for business portion has even more features such as screen sharing or whiteboard, so it is like you are in the same room.
All of this sounds great and you may be wondering if there is a cost, well Skype to Skype calls are free because you are calling through the internet. If you are wanting to use Skype to call a landline or any service that is not Skype, there are monthly
fees for that plan. There are also small business options available that give the basic tools to run your business from anywhere in the world. Costs do vary from country to country but overall very affordable.

Tools for finding freelance clients
Although we've already covered a section with tools for freelancers to communicate with their clients, you might find yourself wondering: where do I even find freelance clients in the first place?
Lucky for you, that's what you'll find in the section below. Aside from the tools for freelancers to reach out to their clients as mentioned previously in the post, below you'll find some of the best tools we know about for freelancers who are looking to build their client pool.
Finding freelance clients can be hard and frustrating, then once you find them you could end up with a client that is just wanting to nickel and dim you and question every mood. I get it. SolidGigs is an extension of Millo.co and it really is amazing.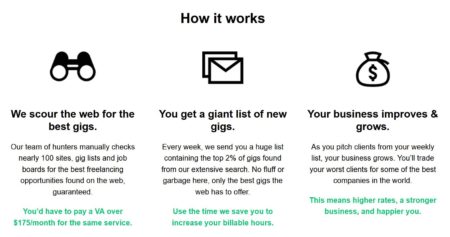 Every week you are sent a list with tons of real and reliable clients looking for freelancers for work. The clients on the list, we promise are worthwhile. Solidgigs has a team that manually goes through to find clients that fit for you. Some of which are names that are very recognizable, such as Etsy, Fitbit, yelp and many more. Did I mention that all of the gigs that are sent to you are 100% remote? How great is that!
This service is a monthly payment of $9.97 with a 100% money back guarantee. So if at any time you are not happy with the service SolidGigs is willing to give your last month of payment back. This tool has helped tons of freelancers and helps book their schedules for the next 6-12 months. SolidGigs really does help take that extra stress away of wondering where your next client is going to come from.
Another amazing and truly a timeless freelancing tool is this Ebook, 25 sites for finding clients. This Ebook gives links to each site, much like this article, ratings on the site, a short summery of what you will find on the site and how much the service costs.
The best part about this Ebook tool? It is completely free.
Upwork is a great tool for pretty much any freelancer to find clients. What you do is set up a profile that is basically a living resume and portfolio which is used to help clients find freelancers and to help freelancers find clients. It is a two-way road on finding business and work.
The wonderful thing about Upwork is that it does more than just help you find clients and work, but it gives you a platform to communicate and to receive payment for the project. They have a wide range of jobs available on this site and I have heard of many freelancers who use Upwork and love it.
The down-side is that there are fees that are based on percentages, the upside is that you have options available to you. Defiantly worth looking into to see if Upwork is the right fit for your freelancing career.

Tools for writing & managing contracts
It's a sad truth for many creatives: if you're in business for yourself, you'll probably have to deal with contracts and legal agreements at some point.
But just because the legal stuff can be boring and hard to understand at times, doesn't mean it's not important. Instead of tormenting yourself, maybe try using one of these tools for freelancers who need legal advice or assistance.
LegalZoom is an online legal service that helps both families and small businesses. They do consultations to help with whatever your legal needs may be.
Their service includes but are not limited to protecting brand, copyright, and contracts between client and freelancer. The best part about LegalZoom is that they are online, so their pricings run lower than other attorney's rates run. LegalZoom is for families and small businesses, so their services have a broader reach than just freelancing but still a great tool for helping with whatever needs you may have.
Another great tool for contracts is LawGood. As they say, their "mission is to make legal help more approachable for entrepreneurs and freelancers" and they do just that. This tool is designed specifically for freelancers and entrepreneurs striving to make a living doing what they love.
Since the technical side of things can seem complicated and pricy, LawGood uses technology to help streamline the process and make legal help more affordable for small businesses. LawGood specializes in contracts. The best part is that an experienced lawyer will review your contract and will send you a personalized report that shows you potential issues and what can be improved, all in an easy to understand manner. Which is extremely nice and useful.
This provides the help needed for writing and managing a great contract that protects both you and your client.
LegalTemplates is an amazing tool for crafting a contract for your clients when you don't know where to begin. This site helps simplify the process while still getting what you need for your business.
The tool is easy to use and quick to use. The way the site is set up all you need to do is enter in a few key information and you receive a well written contract. The pro to this is it can save you a lot of money and it is quick. The con to this tool is that it can become less customized to your specific needs but still fulfills the purpose.
All the while still a tool I recommend you looking at for your freelance business.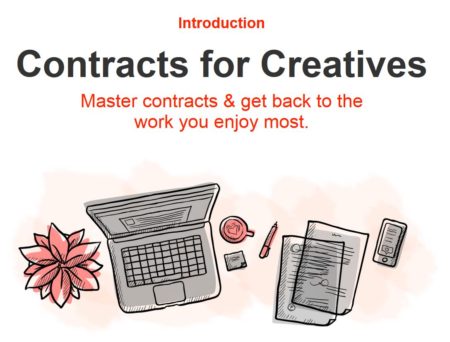 This tool is great because it is written by creatives for creatives. It is a seven-part guide to help freelancers understand what to include in contracts and how to write them. It is great for putting the complicated legal jargon into easy-to-understand language.
While this is a great tool to use, and we do recommend you use it, it is also important to remember that this does not replace legal help and it is not 100% perfect. The best part about this tool is that it is free. Nothing is better than that really.

All other random tools freelancers use
Being a freelancer is perhaps the most exciting career because you never know what's going to happen next. Which also means there are lots of random tools freelancers use that you'd never expect. Below are a few remaining tools that we just couldn't quite fit into any category above.
WordPress is a site that you might be very familiar with or have heard of before, but it is still an amazing tool worth mentioning. WordPress has different plans available for its users, from a free version to a $28 per month business plan that includes all the bells and whistles with the option to have multiple users attached to it. WordPress is wonderful because you can start small and upgrade along the way with plenty of options with each plan.
WordPress, includes hundreds of themes that you can pick from. As your plan increases you can also start coding your own site as well, claim your own dominion name and many other great tools. Millo.co uses WordPress, just like thousands of others. It is a great all-around tool for your business.
Mailshake is a sales engagement platform that helps salespeople create highly personalized outreach cadences using email (via your personal email account), social, and phone. With Mailshake, you can upload a list of prospects with personalization fields like name, links to social profiles, phone numbers, and even fully personalized sentences and paragraphs.
Once you publish the cadence, the messages are sent automatically according to your campaign settings, and can be paused automatically if a recipient replies or clicks a link. When a lead engages with your outreach, you can reply to them directly from Mailshake, or through your own email. You can also track your campaign's performance in real time, and see which messages in your cadence have the best engagement.
Are you a social media manager or content creator? Instasize might be the perfect tool for you. Use the free tools to edit and create compelling photos and videos for social. They have an iOS and Android app (bonus!), making it super easy to create on the go.
Their free version includes the basics for every content creator, however for only a mere $4.99 a month you can get access to their Premium tools and features.
Buffer is another great freelancer tool, especially if you are using multiple social media platforms. All you have to do is continually load your Buffer account with interesting content and it will periodically (as determined by you) tweet, post or pin your social media content which means you only have to jump into the tool every so often instead of managing your social accounts all day, every day.
Buffer also has different plans from a free basic version to large business plans that are a couple a hundred a month. Most likely as a freelancer you wouldn't get into that size of a plan. The small business pro plan is only $15 a month. It is nice to know that there is room to grow.
MeetEdgar is another great social media managing tool. All you really need to do is upload your content and MeetEdgar does the rest on stream lining your posts. If you want to add another post into the mix you don't have to worry about rescheduling the other posts, MeetEdgar will do it for you.
As of right now MeetEdgar is compatible with Facebook, LinkedIn and Twitter. The apps that will be coming soon are Instagram and Pinterest. This is a great time saving tool.
I've used CoSchedule to coordinate the social media promotion of my blog posts for years. It's one of my favorite blogging tools and I highly recommend it as an alternative to hiring a social media manager. CoSchedule allows you to put your blog posts into a queue for social sharing as well.
Milanote is a tool for organizing your creative projects into beautiful visual boards. Created to replicate the feeling of working on a wall in a creative studio – visual, tactile and sometimes a bit messy – Milanote is a great fit for freelancers in both the marketing and design spaces. Milanote has heaps of built-in templates to help you get started with a variety of different projects, from creating a moodboard to set out the visual direction for a project, to writing that perfect creative brief. Its sharing features make it a great option for those who regularly provide work to clients for feedback.
Milanote's basic plan is available for free with no time-limit.
Use Canva's thousands of templates and drag-and-drop interface to create stunning graphics for your social media and presentations. It's easy to use, with so many customizations including fonts, shapes, icons, filters and more.
Want to make beautiful looking proposals which make a change from your boring old Word documents? Qwilr is a great tool if you want to make professional (but highly functional) business proposals.
You can even enable advanced functions like digital signature capability, payment integrations and even tracking features – so you know when its been viewed and can even pick the perfect time to follow up!
Wrapping it all up
There's our list of the best tools for freelancers. Our goal is to provide the biggest, best, most helpful list of tools for freelancers on the entire planet so if there's something missing from the list, please be sure to comment below and let us know.
We'd also love to know which freelancing tool has most impacted your freelance business and why. Of all the tools for freelancers on the market right now, which ones do you think are the very best?
We hope you're able to try a few of these tools and that they help you in starting, growing, or scaling your freelance business. Wherever you're at in the world of freelancing, we sincerely wish you the best of luck.
Keep the conversation going...
Over 10,000 of us are having daily conversations over in our free Facebook group and we'd love to see you there. Join us!