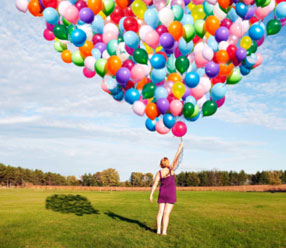 This chapter of Design Essentials will cover the topic of  Originality in design. Originality is the ability to think independently and creatively.
So why is it so important that we, as designers, are original thinkers? Put most simply, original designs are more effective.
Let's take a look at the concept of originality in design:
Listen to one of our podcasts:
Listen to more episodes ▾
But don't great designers copy?
It's been a
popular topic of discussion
here on Millo and throughout the design community:
do great designers really copy other designers' work?
While you may or may not agree that copying other designers is admirable or correct, you have to admit that those designers who spend time copying others' work become very skilled
at the technique.
The difference between originality in technique and originality in thought and execution is enormous. While you may choose to copy other designers' techniques by following tutorials, mimicking styles, or blatantly copying designs, originality of thought is not something that can simply be copied. It takes years of work and discipline to become an independent and original thinker.
Why a lot of designers lack originality
If it is so important that each design is original, why do we so many copied ideas and duplicated designs? I blame the internet. Don't get me wrong–I absolutely love the internet. I love how involved designers are on twitter & facebook, on their personal blogs, etc. But I believe that the enormity and popularity of the design community are a two-edge sword. While many sites offer great tutorials on how to be a good designer, their underlying message is frequently misunderstood. You see, as designers follow tutorials, they should learn techniques that will help them as they progress in their career. Instead, a great majority of designers begin to copy, pixel for pixel, every tutorial's design and claim it as their own.
See the problem?
Designers should strive to create their own creative methods by adapting the techniques and styles demonstrated in design tutorials all around the web.
A few tips on creating original designs
Now that we have briefly discussed the importance originality in design, here are a few great ways you can strive for more originality as a designer (please also add your tips to the list):
Break the rules. Going against the grain and designing something totally unexpected is a great way to be more original. Of course, to break design rules, you have to first have a firm understanding of them.
Broaden your scope of inspiration. A lot of designers tend to focus on one single site or a small group of web sites for their creative inspiration and instruction. Make sure you frequently bookmark and use new sites. Connect via twitter and other avenues to find fresh inspiration in places you have never thought to look before.
Design just for design's sake. It's hard to push originality to its fullest when you are limited by particular client restraints. Take an afternoon to just design something for design's sake and I think you'll be impressed how creative you can be.
Step outside your comfort zone. You might be comfortable designing for print media; try designing for the web. If you prefer logo design, try something unique like package design. You can be most creative when you aren't stifled by the rules and guidelines you or others have set up in a particular skill your familiar with.
What else would you add?
That's all I've got for now, but the topic leaves a lot to be discussed. What other originality-boosters would you add to the list above? What are your thoughts on the importance of originality in design? Share your thoughts with the rest of us.