Table of Contents
This post may contain affiliate links. See our affiliate disclosure for more.
Figuring out how to get clients is, hands down, one of the most difficult and ongoing struggles we have as freelancers and solopreneurs. In order to grow and obtain the ideal income you want, getting new clients is a necessity.
You spend countless hours scouring the internet, perfecting your website, growing a social following, and so much more, but can't quite seem to get more clients on a regular basis.
It's easy to get burned out trying to find clients, but you've got to stay persistent and get creative. Step outside your comfort zone, and try methods you haven't tried yet. I hope that after reading this article you'll take action on a new idea and find success in getting clients.
How to get clients from referrals
The most organic, and possibly the easiest way to get clients is through referrals.
We have all heard the phrase, "It's not what you know, it's who you know," right?
I have had great success in getting new clients through referrals by sticking to these three things: 1) be nice, helpful and friendly, 2) always do my best work, and 3) be transparent and honest.
If you can stick to those beliefs, there's no doubt in my mind that you'll get new clients from referrals.
Not sure how to ask for a referral? In this article, David Tendrich provides a formula for the perfect email script to send to your clients.
Maximize your potential with current clients
It's no secret that you've got to take advantage of the current clients you already work for. You'll find caring about your current client relationships and going the extra mile for them is a critical piece of getting new clients.
Word of mouth is huge in growing your client list. However, if you are difficult to work with, the opposite effect can easily happen. When you have a bad experience with someone, it can definitely tarnish your name and negatively affect your business. Keep that in mind when working with all your clients, even those who may drive you a little crazy at times.
In addition, always be sure to let your current clients know about your other offerings.
For example, if you're hired to do a website design, but are also capable of print design, tell them!
At your first introduction meeting or phone call is a great time to really introduce your full set of services, and hopefully they will remember it later on. Upon project completion is another opportunity to sell them on further services and continue the relationship.
Getting your foot in the door is just the beginning, so don't let them close it on you without seeing all your capable of.
Client reviews & testimonials
Instead of waiting for clients to spread the word about working with you, ask them to write a review. Client reviews and testimonials are huge in showing prospective clients what they can expect if they choose to work with you.
Reviews also give credibility to your business — showing you are real and people have worked with you. Many people solely base their decisions on reading client reviews. You can (and should) post client testimonials on your website, or utilize Yelp and Google Reviews as well (if you have a business profile setup).
I always ask for feedback when we complete a project. Here's a quick, simple email you can send:
Hey [client],
Congratulations on your new [project name]! I wanted to say thank you for choosing [your business name]. We truly enjoyed bringing your [project type] to life, and hope you did too!
We are always looking to improve, so we would love to get your feedback on the overall project and your experience. If you could take a couple minutes to provide a 2-3 sentence review, we would really appreciate it!
We enjoyed working with you, and hope you'll let your friends know about what we do here at [your business name]! Again, our deepest gratitude to you for choosing us and we hope to work together again soon.
Thank you,
[Your name]
SOURCE: TheFreelanceFiles.com
How to get clients by coworking
With freelancing on the rise, isolation has become a big problem for some. Coworking is an excellent solution for those still wanting to go freelance, but not having to be alone.
A coworking space is made for individuals, or small teams, like yourself to come together in one place. Usually they have creative coworking spaces, or the alike, so many of the people work in similar industries.
Now that we have the basic understanding, let's talk about how to get clients via coworking. The most obvious way is by naturally meeting new people and creating new contacts who could become new clients.
Another way that coworking can get you new clients is by the potential partnerships you create with your "coworkers." You may find someone who is a web developer who needs graphics done, which happens to be your speciality.
Voila, you have a new client!
Creating these one-on-one connections in person is an easy way to network (and get work done, too).
How to get clients through partnerships
Much like we mentioned above, partnering with businesses that align with your services can be a great benefit.
For example, if you are a graphic designer, you could get in touch with your local print shop and introduce yourself and what you do. Many print shops have their own designers in-house, however if they have an overflow of work, you could be their go-to designer for sending it to.
Additionally, the print shop may even be willing to set some of your business cards out for their customers to see, in exchange for you referring them to your clients.
This is just one example, but you could apply this to many jobs such as: real estate agent + loan officer, web developer + front-end web designer, marketing agency + graphic designer, wedding planner + florist, etc.
The key here is to ensure the company/person you are partnering with aligns with your target market. Always be sure it's a benefit to you both, and not a one-way street.
How to get clients through cold emails
Now I know this sounds like a very tedious method for finding clients. Lucky for you, we have an awesome course on Millo that takes you step-by-step called Cold Emails that Convert.
Sending cold emails can be a very effective way to get clients, you just have to do it right. The course helps you perfect your pitch with easy to follow instructions to win your dream clients. You'll definitely want to check it out, and I guarantee you it will be worth it!
How to get clients online
Job sites
Depending what type of work you do, there are countless job boards with listings of potential new clients. You can check out our top freelance job sites we recommend, which includes the popular Upwork — a leader in all freelance job sites for finding work today. Additionally here are some other sites to consider: FreeeUp, Aquent, The Creative Group, Crowdsource and FlexJobs.
An alternative and affordable option to looking for jobs online is SolidGigs. SolidGigs finds the top freelance jobs on the internet today, scouring over 4,000 job listings every week, to send you only the best ones. They're organized and dropped in your inbox once a week, taking the legwork out of searching for you. You can read more about it and sign up here.
Blogging
Writing for your own website blog, or guest blogging on other sites is a great method for obtaining exposure and credibility to your name. If you write on topics that you're knowledgeable in, potential clients could see that you are well versed in the topic at hand. This could lead to a prospect reaching out asking a question, and further getting a job out of it.
Additionally, writing blogs on guest websites that have readers in your target market is an easily obtainable method for getting your name out there. A good tip when writing is to write with some personality so you become relatable and approachable. If done well, the results could be positive for you.
SEO
An important, but not easily understood, aspect of your website is search engine optimization. It's imperative to have an online presence with a website, but if nobody can find your site — what's the point?
Refining your website copy to cater to your audience and search engine results can really boost the amount of inquiries you can get. If you don't know SEO very well, there are many online tutorials to teach you, or if you have a small budget you could hire an SEO expert to optimize your website for you.
Facebook groups
To find clients, look up Facebook groups that your prospective clients would be in. Join the groups and become an active presence, by posting and commenting on others posts. These groups are like networking events that you don't have to go to. You partake at your convenience from your phone or computer, so it's a harmless way to attempt to find clients.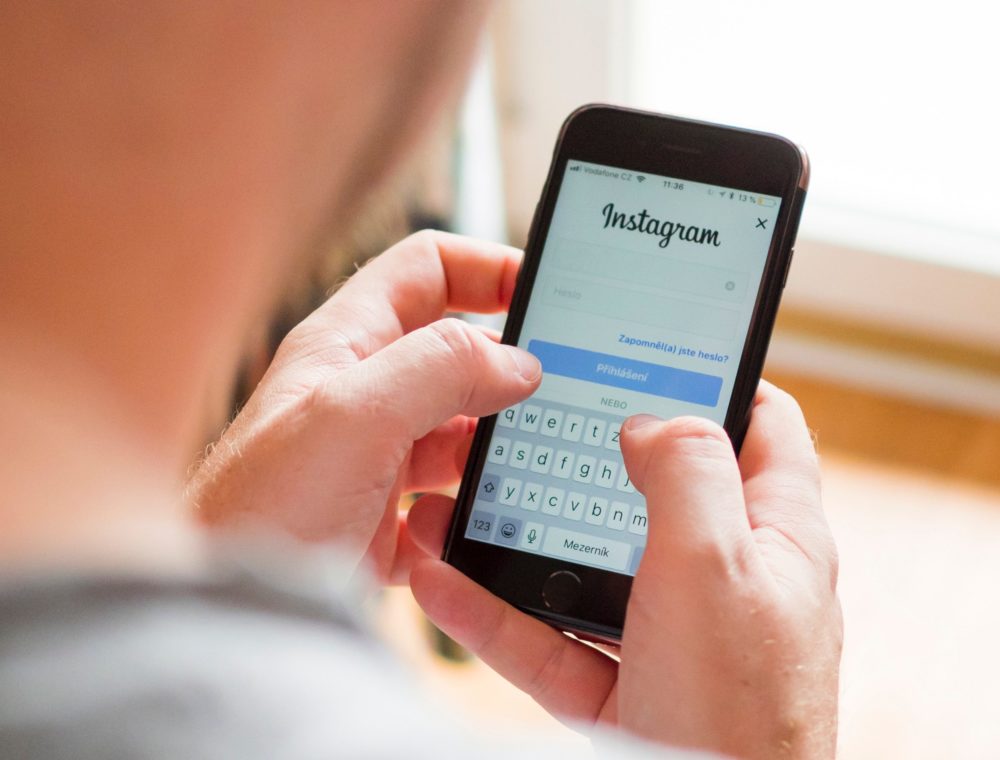 Social media
Social media has changed the way we do so many things. From the way we communicate, to how we spend so much of our time — you can say social media has become a pretty dominant platform in everyday life.
With the power of all of these social sites, it would be silly to think that to be a successful business, you don't have to take part…you absolutely do! Social media is where you create a community and interact, making it a great method on how to get clients.
So how can you find clients on social media?
Taking advantage of the proper social platform that caters to your audience is important. If you're a freelance photographer, you'll definitely want to have an Instagram account to showcase your work.
Always create posts that are on brand, and provide value to your followers and potential clients. Finding clients on social media is not a top method from the get-go. It takes time to really curate a solid profile with the right following, so be prepared to stick around for the long haul.
Podcast
If you have the gift of gab, podcasts are right up your alley.
To have a successful podcast you must know your audience and use that knowledge to create genuine content. You are not going to keep, or grow your audience if your topics and content aren't worth the listeners time. However, if you can create the perfect combination, you are bound to turn your listeners into clients.
An added bonus, if you're able to create a large enough following, you could obtain a sponsor for your podcast to monetize it and bring in a little extra income.
How to get clients through marketing
Ads
Advertising is a traditional way to get your name in front of your prospective new clients. Be sure to target the right audience to get new clients by doing proper research for your demographic.
In addition to the usual Google advertising, you could explore other avenues through Facebook and Instagram ads. Having an effective landing page on your website that you could direct potential clients to can also be very effective. Think through the entire process on the user end, and come up with the best strategy for your goals.
You can easily throw away money on advertising if not done correctly, so I recommend reading up on the best tactics before diving in head first.
Social media + hashtag optimization
Social media is a must in today's world. If you have a business that isn't on social sites, you are doing yourself a disservice. Social media allows businesses to create relationships with followers and turn them into clients.
Finding new clients is becoming easier with the right hashtag usage. You find new clients if you create the perfect puzzle of:
1. Knowing your target audience (new clients)
2. Creating captivating content
3. Correct hashtag optimization
Take advantage of all aspects of social media, such as live stories and video content. There are so many ways to draw your followers into your business, it's no wonder social media is a full-time job in itself.
Build an email list and stay in touch
It's easy to lose contact with people in today's fast paced hustle and bustle. It's even easier to make sure you don't lose contact.
Every time you obtain a new client, a new connection, start creating a list of email contacts and make sure to keep in touch. Someone may have not been a new client before, but maybe your email will come at the perfect timing — it could be their friend is looking for someone in your line of work.
In your emails, always be friendly and provide some value. You could run a special or even have a referral bonus program you mention in your emails which could entice someone to spread your name.
Reach out to anyone you can — you just never know where it could get you.
Good business cards
It's not even a question that good business cards are a must. They are a small representation of you and your work.
If you have sloppy, unprofessional cards do you think that will help you get clients? No way! If you don't care to take the time in creating good business cards, it doesn't translate well to your prospect.
No matter what anyone says, you must have them on hand at all times. You never know when you might meet your next client.
Besides handing your awesome business cards to everyone you meet, think of places you can leave them behind at. Here are a few to get you started:
Hotel card racks
Non-competing businesses
Within company folders
Co-working spaces
Coffee shops and restaurants
8 Additional ways to get clients
Still struggling with how to get clients? Here's eight more unique and specific ways you can explore to gain extra clients.
Get listed in local directories
Get your business on as many lists and directories as possible. The more people that see it only increases your chances of adding new clients to your roster. A great place to start is your local Chamber of Commerce.
Write and practice your elevator pitch
You meet someone and only have 30 seconds to pitch your business and what you do — are your prepared for that?
It sounds easy, but it is more difficult than it sounds. In this pitch, you'll want to be clear and concise, leaving no question what it is you do. Write your pitch, read it over and over and drill in your head.
Just think — this 30 second pitch could get you your next big client (think $$$).
Calls to action on your website
On your website, it's always good practice to include calls to action. Figure out what you want a prospective client to do when visiting your site. Once they land on your homepage, where do you want them to go next?
If you want them to call you, make a call to action sending them to your Contact page.
If you want them to sign up for a newsletter, embed a signup form so they can easily enter their email and submit.
It's something that sounds so simple, and it is, but must be done with a purpose.
Speak at industry events
Get your name out there by speaking at small events. This can make your credibility soar and you become an expert in your field. Always cater your speech to relate to your business, but more importantly how it can benefit the listener.
Not sure of any events you can speak at? Try hosting your own at a local hall or meeting place. With websites like Eventbrite, you can create an event listing and ask people to RSVP.
Host a webinar
Don't like getting in front of a crowd? Try hosting a webinar instead. Pick a topic you feel strongly about, and put together a quick crash course for viewers to learn from. Not only will the viewers be potential clients, but you'll continue to gain that exposure for your name and business.
Write an ebook, guide, or case study
Create with your prospective client in mind by writing about how to solve a problem they would have. Even better would be to direct these solutions to your business services — thus providing an easy outlet for the reader to reach out.
Follow up (lost clients/your network/past clients)
Reaching out to past clients and connections is an easy way stay on people's minds. Often times, your clients can get so busy and don't make the time to reach out — or they've been meaning to, and your call or email came at the right time.
We all have received numerous inquiries, only to be a dead end. Go through old emails to see where someone reached out but never followed through. Maybe they're still looking for someone, but got too busy and put it on the back burner.
This group of lost or past clients is probably one of the most attainable groups of potential work just waiting to be tapped into.
Help A Reporter Out (HARO)
Sign up as a source on the website Help A Reporter Out (HARO).
What is HARO, you might ask? Say you're an expert on the latest website trends. You sign up on HARO, citing that you're a source for the appropriate topic, and a journalist will reach out to you for your expertise on their article of the same topic. In the end, the journalist will include your quotes in their article, including your name and business, thus providing huge credibility for you.
I think this is an easy way to get featured on an article, without having to do the writing.
Where to go to get clients
New clients can be anyone, anywhere, at anytime! Since it is impossible to meet everyone, here are a few places that increase your chances of getting actual clients.
Networking events
Networking events are made for those looking to get clients. Everyone is there for the same reason, to make business connections to get clients. Through these events, you can grow your contact list as well.
Workshops
At workshops you can not only network and make connections, you can also learn something new. There are plenty of different workshops that you are sure to find one that fits your needs and brings in new clients.
Community events
People like to support local businesses. This is the perfect way to meet your community and let them know about you and what your business provides. Often times if the people you meet don't directly need your services, they will become supporters of your business and help spread the word.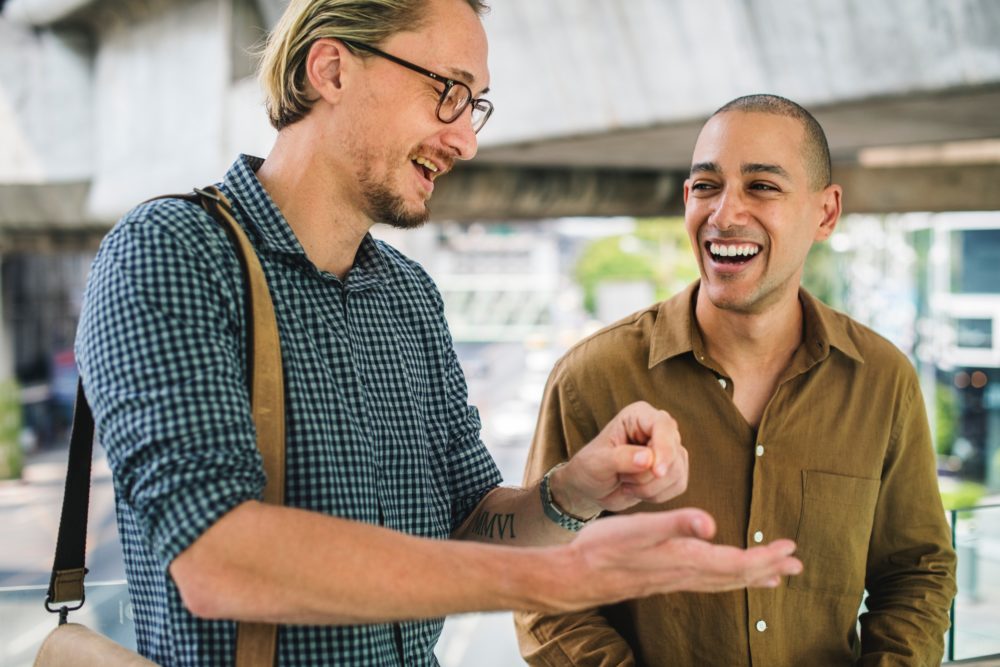 Things to remember
Talk to EVERYONE
In many of the sections above, we mention how you never know who your next client is going to be. If you don't put yourself out there and talk to everyone, you are missing opportunities.
I'm not the most social person, but just recently I landed a new client by asking someone what they do for work. Once I saw the direct relation in how I could help, I introduced my business and what I do. They handed my business card (see, you need to carry yours around!) to the appropriate person and I had my foot in the door.
Don't be afraid, because you could pass up talking to the person who has the connection for your biggest client yet! Be bold, be outgoing and talk to everyone.
Get involved
The more involved you are with your community, with networking opportunities, with anything that isn't isolating, you are giving yourself more chances at getting more clients.
Now, you should feel like an expert on how to get clients — right?! Get out there, test these new ideas and good luck!
Keep the conversation going...
Over 10,000 of us are having daily conversations over in our free Facebook group and we'd love to see you there. Join us!