Table of Contents
This post may contain affiliate links. See our affiliate disclosure for more.
One of the most common pieces of advice I see freelancers offering other freelancers is "get referrals." That's because it is one of the best pieces of advice there is.
Referrals are one of the best ways to get new clients. They are a chance at new business, with a warm introduction. Referrals are as good as gold.
They can also be very uncomfortable to ask for.
Maybe you have clients with friends that you're dying to work for, but you know they are busy people that might not have time to refer you. Maybe you've asked them and don't want to ask again, or maybe you just can't bring yourself to start asking for referrals yet.  Does this mean you have to miss out on this amazing opportunity and forget about asking for referrals?
No way!
Check out this list of ways to ask for referrals, without ever really asking for them, and you will be rocking new business opportunities before you know it.
Have a business card people cannot resist showing others.
We've all seen these types of cards.
Whether it's a super-clever design, some bit of humor or the ridiculously nice paper it's printed on (okay, maybe not everyone gets excited about paper the way designers do,) if your card is amazing, people will feel naturally compelled to share it with every one they know.
Make it a gift they can give to friends; not a favour to ask of them.
Make a voucher or coupon good for a percent off or a free extra of some kind and next time your wrapping up a project give your client one and give them "one for a friend."
Your clients can give a little gift to their friends and it doesn't even feel like they are going out of their way to refer you.
Refer yourself.
Don't wait for your clients to refer you; do it yourself. Tell your client you're going to be reaching out to someone they know and ask if it would be alright if you tell them about your work together.
This takes the pressure off your client to come up with someone to refer you too and still gives you the advantage of a warm introduction and some credibility with the new client.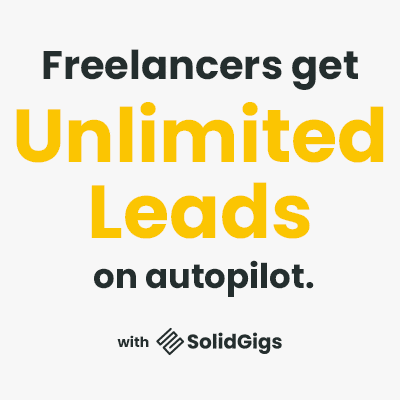 Set up passive referral templates
People are way more likely to share things that are written for them. Just like social icons on a blog will drastically increase the sharing rates, similar buttons can increase your referral rates.
Send out an email that your clients can easily forward on as a referral to people they think would make a good match. Another way to do this is set up a referral page on your website that has social and email links so people can easily send it off.
When you have a client that can't stop singing your praises about a project you can always direct them to your referrals page to spread the love.
What are your best ideas for getting easy referrals?
Keep the conversation going...
Over 10,000 of us are having daily conversations over in our free Facebook group and we'd love to see you there. Join us!