Table of Contents
This post may contain affiliate links. See our affiliate disclosure for more.
Whether you're a brand new graphic designer or an established veteran, you can never have too many clients. But figuring out how to promote a graphic design business isn't always easy.
After all, your speciality is in design—not marketing.
So in this post, I want to offer you 12 easy, actionable, and powerful strategies that graphic designers can use to win new clients.
Key Takeaways:
Utilize social media platforms to promote your freelance business, and engage with potential clients by sharing your work, responding to comments, and networking with other professionals in your industry.
Attend events and conferences relevant to your industry to meet new people, learn about new trends, and showcase your work to potential clients.
Build a portfolio website to showcase your work, demonstrate your skills, and provide an easy way for potential clients to learn more about your services and get in touch with you.
1. Find your niche
Before you dive too deeply into all the other promotional strategies below, the first thing you want to do is niche down. Decide what graphic design services are you going to specialize in.
Are you looking to focus on designing logos? Infographics? Brochures? Websites?
You may offer a variety of different services, but as you strategize for how to promote a graphic design business, it will pay to think of each niche separately. Your audience's needs will vary greatly based on what they are looking for, so your promotional efforts will have to as well.
This brings us to the next strategy…
2. Understand your audience's need
Planning for how to market a graphic design business will only work if you can grasp the greatest needs of your ideal client. Try to state these concretely in writing. They will inform your overall freelance marketing strategies, so the more seriously you take this step the more successful you'll be in promoting your graphic design business.
Only you can really get in the head of your clients, but here are some examples to help you get started:
If you offer logo design, many of your clients are likely new business owners who may be on a tight budget.
If you design social media graphics, clients will probably be looking for a speedy turnaround to keep up with the fast-paced nature of social networking.
If you design print graphics, like brochures or banners, your clients will want to feel confident that your work will resize well when printed.
The better you can peg your audience down, the deeper understanding of how to promote your graphic design business you will obtain.
3. Create an awesome website
Once you've strategized how your niche informs your audience's needs, it's time to start actually promoting your graphic design services.
A portfolio is an absolute must. In the visual arts, clients want to be confident in the style of work you deliver before they'll be willing to hire. And a website is the most obvious way to showcase your portfolio.
There are lots of ways to build a portfolio website. Finding the right one for you depends on your needs and level of confidence in web design:
A self-hosted WordPress website offers you complete control over every aspect of your site. However, it also requires some technical knowledge or a commitment to learning as you go.
Website builders like Wix and Weebly offer simple drag-and-drop interfaces that allow you to create beautiful portfolio websites without ever touching a line of code. However, these sites will never be 100% customizable, and they can often be more difficult to optimize for SEO.
Portfolio collection websites like Dribble and Coroflot require the least amount of work from you, and they put you directly in front of clients who are looking for graphic design services. However, while they do let you easily share a portfolio, you aren't really building a website to call your own. So your customization and marketing options will be severely limited.
4. Design a good old-fashioned freelance business card
A fancy website is one thing, but don't shun the old school methods. Some of the best clients you'll ever land may be first greeted with a handshake rather than an email.
So if you're serious about learning how to advertise graphic design services, get yourself some professionally printed, high-quality freelance business cards. And let the design be a testament to your style. The design should be just as much of a sales pitch as the info printed on the card.
While these will be handy to have at face-to-face networking events, keep a supply on you whenever you go out. You can't predict who knows who. And if you keep your business cards on hand, a simple chat in the checkout line could quickly turn into a business prospect.
5. Network with your audience online
You can't sit around and wait for your clients to come to you. Until you've built up some word of mouth business, you're going to have to go out there and figure out how to promote a graphic design business wherever your clients can be found.
Think of who your audience is and then scour the web for these places that they frequent online:
Facebook groups
Discussion forums
Blogs
Industry news sites
For example, let's imagine that you want to be the go-to graphic designer for plumbers. When a new plumbing business needs a logo, a mailer, a brochure, or anything visual—you want them to turn to you.
To network online, you want to find places like the Plumbing Zone Forums, where professional plumbers are talking about their trade. Even though you might not know a thing about plumbing, groups like these often include discussions about marketing their business.
Your goal is to find as many conversations where you can offer an expert opinion or lend a hand. Do this in a genuinely helpful way, not as some sort of thinly-veiled sales pitch. The goal is to make friends, establish your design expertise, and grow your network.
If you do that well, leads will naturally begin to trickle in.
Many forums allow you a profile or other place to link to your website. Some will even have promotional days where users are allowed to market themselves.
Just be sure to get to know the rules of each group you join so that you can maximize your marketing efforts without invoking the wrath of the ban hammer. Implementing the best practices of how to market a graphic design business is about forming relationships, not spamming people and hurting your reputation.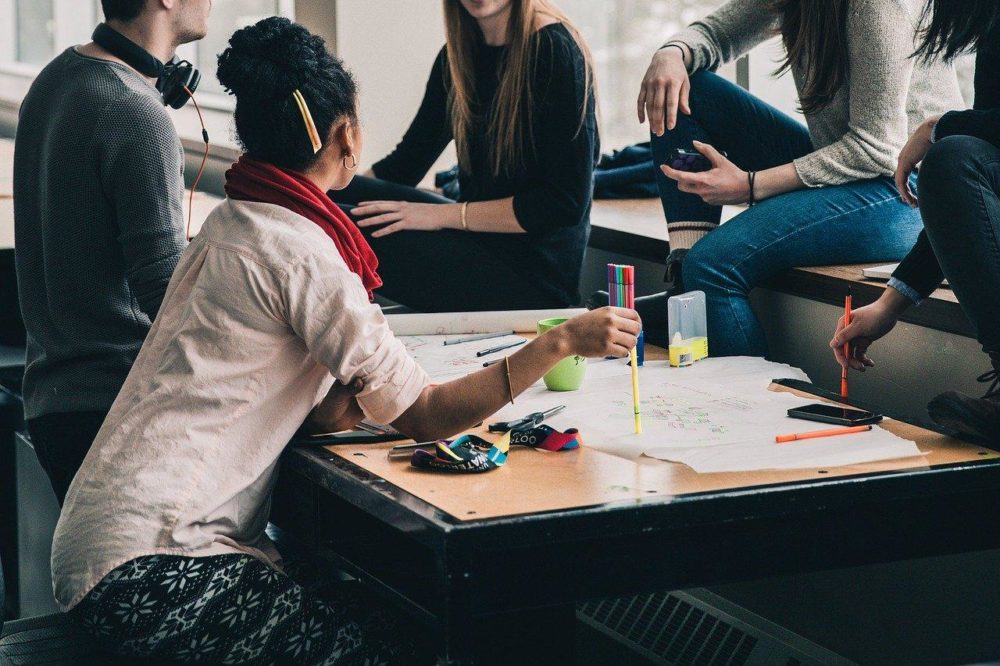 6. Network with your audience in person
Next up in our list of how to advertise graphic design services requires you to get out of your own bubble a little.
Too many freelancers overlook the power of in-person networking. Just because you're a keyboard warrior doesn't mean you can't get out there and rub elbows with real prospects from time to time.
You designed those fancy business cards for a reason. Now let's put them to good use. The goal here is simply to attend networking events where potential design clients might be present.
Not sure how to find events? Here are three easy ways:
Browse Meetup.com's Career & Business section. Here, you'll find all manner of nearby meetings for entrepreneurs, startups, small business owners, and more.
Check the websites and bulletin boards of local spots. Libraries, co-working spaces, and community organizations will often advertise or even host professional networking events.
Host your own networking event. If you can't find anything that suits your needs, then get the ball rolling yourself. Keep it simple. You're planning a night of networking, not a weekend-long conference. Find a bar or cafe that's willing to host a small group. Then advertise in local outlets and bring professionals together to talk about their endeavors.
7. Promote your design services on freelance platforms
Wondering how to promote a graphic design business in a place where it's guaranteed that your clients are looking for you? Online freelancing marketplaces are the perfect place to start.
Think of it like this. When a small, independent farmer is looking for somewhere to sell their produce, they'll often rent a stand at a local farmer's market. They know they'll get foot traffic from people looking for fresh, local vegetables.
As a graphic designer, there is no end to the number of online marketplaces where potential clients are searching for your skills. I already mentioned Dribble and Coroflot above (which basically function as a portfolio and marketplace combined). So here are a few other popular options to consider:
Looking for more online marketplaces to land graphic design clients? Check out Millo's list of 16 awesome freelance job sites.
8. Ask for referrals
One survey found that 91% of customers would offer a referral if they were asked to. And marketers know that referred customers are much more valuable than a typical sale. They are cheaper to acquire, easier to retain, and have higher lifetime values.
That's a roundabout way of saying: Ask your happy clients for a referral!
You've literally got nothing to lose and everything to gain. Even if only 1 in 10 of your customers actually refers a new client, you've just boosted your sales by 10% simply by sending a few messages.
If you're looking for easy strategies for how to promote a graphic design business, seeking referrals is perhaps the quickest way to snowball a little bit of success into a blizzard of new clients.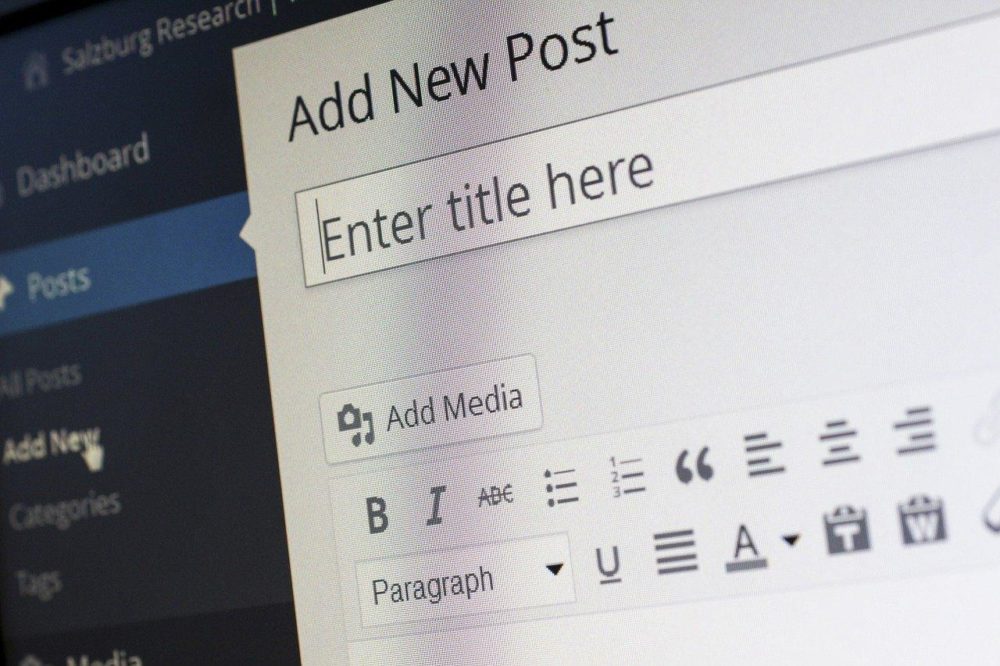 9. Make a blog (and keep it updated)
A blog is the perfect addition to your website to both attract new clients and show off your expertise.
And if you're scared of the written word, don't worry. You don't have to be a graduate-level grammarian to publish a successful blog. Most readers are looking for a conversational, informal tone.
All you have to do is regularly write posts about industry news, projects you're working on, and your ponderings on the world of graphic design. Think about the type of stuff your ideal client is searching for or interested in.
And whatever you do, don't let your blog go stale. Try to update it at least once a month with a new post.
Not sure how to promote a graphic design business with a blog? The next few strategies offer some tips on finding the perfect posts to attract new clients.
10. Target long-tail keywords.
My success in business started in the world of SEO, so let me offer you a key digital strategy for effective blogging. Instead of writing posts on general topics like "logo design" or "graphic artist", you want to target what we call long-tail keywords.
Long-tail keywords are search terms that demonstrate a more specific intent from the searcher. Hence, they are usually longer phrases. As a result of their narrow focus, they are also less competitive and easier to rank for in Google.
Here are a few examples of long-tail keywords that potential graphic design clients could be searching for:
How to create a catchy business logo
Are infographics effective for marketing?
What to look for in a graphic designer
How to hire a visual artist
Best file format for brochures
Direct mail design templates
That is just the tip of the iceberg.
Put yourself in the shoes of your ideal client. What are they searching on Google at the moment they need someone like you? Create blog content that answers those queries.
If you provide genuinely helpful content, your readers will see you as an expert in the field. Many will come, use your info, and leave. But plenty of others will decide that the task is out of their league and hire you to do it instead.
11. Showcase your success with case studies.
If you already have a lineup of happy clients, your blog is the perfect place to publish in-depth case studies.
While your portfolio highlights the end result that clients can look forward to, a case study tells the story of how you helped a client solve a problem through your graphic design skills. There are a lot of ways that you can structure a good case study, but here is a very simple template that should work for just about anything:
Part 1: The Challenge. This is where you go into detail about the client, the problem they were trying to overcome, and the obstacles that were standing in the way of their success. For example, maybe a client was struggling to get engagement on their social media posts.
Part 2: The Solution. This makes up the bulk of your case study. Here, you demonstrate how you helped the client strategize a plan of action. And, more importantly, you showcase the design work you completed to foster their success. For example, you may have analyzed their current social media posts and noticed they were using irrelevant stock images. So you created a series of crisp, original graphics for their next campaign.
Part 3: The Results. This is where you show how your efforts in part 2 helped the client overcome the challenges laid out in part 1. For example, maybe after running a social media campaign with your new images, the client saw a 300% increase in engagements.
12. Create a lead magnet that solves your audience's problems.
If you aren't familiar with the term, a lead magnet is anything that attracts a potential customer to you. Typically, they come in the form of free information, such as an ebook or downloadable checklist.
Lead magnets are the perfect way to capture potential clients into your sales funnel. Again, think of the sort of problem that your audience is having and then create content that will solve the problem.
Here are a few examples:
A collection of downloadable templates for direct mail advertisements.
A set of royalty-free, industry-specific social media images (think "10 posts for dentists to use in social media marketing")
An ebook like "The Complete Guide to Choosing the Right Colors for Your Brand"
A video course on how to create an infographic
Once you've created your lead magnet, you can publish it on your website and require users to join your email list to acquire it. From there, you've got them in your funnel and can easily market to them directly in a series of automated follow-up emails.
Don't make them too salesy to start. If the user downloaded your checklist for designing website graphics, for example, use a few emails to check in on their progress. Ask them how they are doing. Check if they are struggling with any steps of the checklist. The goal is to naturally steer the client towards viewing you as a hirable asset.
What are your favorite strategies for landing new clients?
I wanted this post to offer you actionable strategies for how to promote a graphic design business.
They might not all be your cup of tea, and they might not all work for every service you offer. But I hope you can find a few helpful takeaways that you can apply immediately to start landing more clients.
Obviously, I couldn't fit every strategy into one post. And I'm sure you have plenty of your own to share as well. So what did I miss? Let me know some of your favorite client-getting methods in the comments.
Keep the conversation going...
Over 10,000 of us are having daily conversations over in our free Facebook group and we'd love to see you there. Join us!