DON'T MISS THIS: Through Nov 30, you can get our fav freelancing tool, Hectic for $0 FOREVER. 😮 12+ Tools in one place including proposals, CRM, invoicing, calendar, client portal, and lots more. No catch. Never pay. Redeem Now »
Are you interested in joining the freelancing revolution?
The state of the global freelance industry has been changing rapidly since 2020. Major changes are still taking place as more and more people opt for the increasingly popular work-from-home lifestyle.
Many folks have now shifted to working remotely, which gives them more freedom over their schedules and productivity. This massive shift has prompted many to leave their jobs voluntarily in search of more modern ways of working.
According to the US Bureau of Labor Statistics, an astounding 4.5 million Americans quit their 9-to-5 positions in March 2022, while Upwork's 2020 Freelance Forward report found that many of these people saw this revolution as an opportunity to pursue freelance work.
More data from Pew Research suggests that factors like a lack of advancement opportunities, low pay, feeling undervalued at work, issues with child care, and a lack of job flexibility have prompted millions of people around the world to make the switch to freelance work.
Today, freelancers make up 36% of America's total workforce, and the majority of freelancers note that they are enjoying positive financial success. Upwork also notes that 96% of these freelancers are likely to freelance again in the near future. No doubt in part thanks to the increased flexibility and creativity of freelance work.
So, how can you take advantage of the many financial, personal and professional benefits that come with the new wave of freelance work opportunities?
One of the best ways to go about this is to use freelance work-finding sites like Upwork to help you find projects and jobs that align with your skills, talents, values and needs.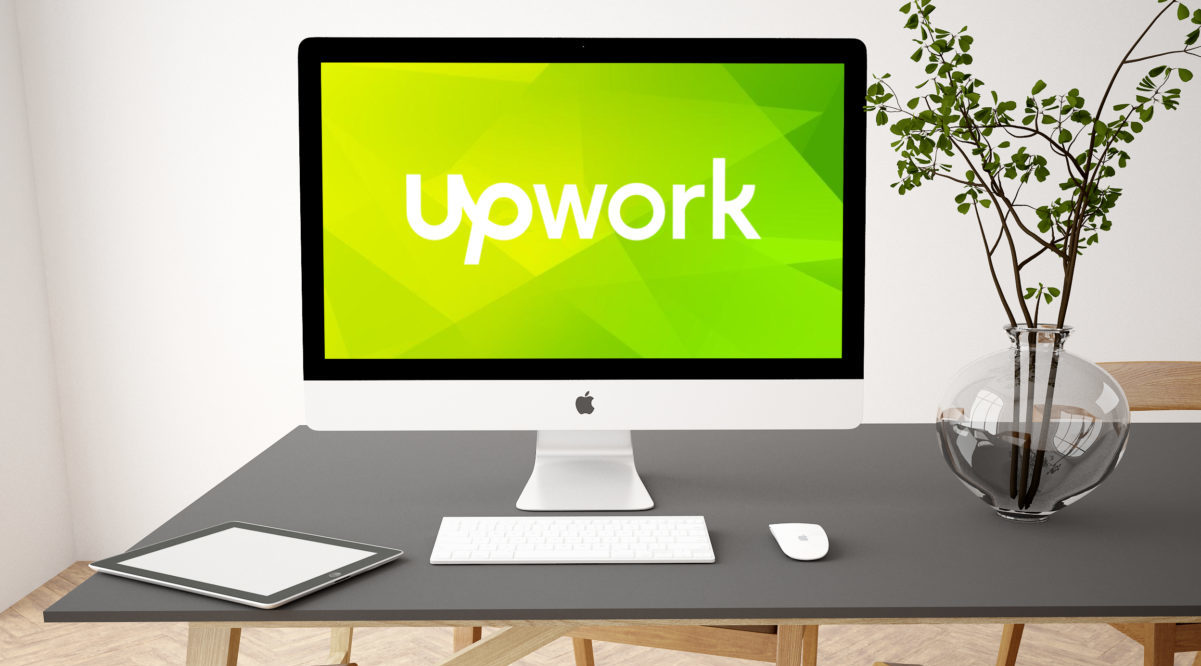 However, Upwork isn't your only option for finding quality freelance gigs that meet your needs.
There are plenty of other reliable and highly rated websites that post freelance job listings, offer opportunities to connect with clients and other professionals and give you and your work the exposure you need to shine.
Read on to discover the best freelance work sites like Upwork and give your upcoming career as a freelancer a boost!
FlexJobs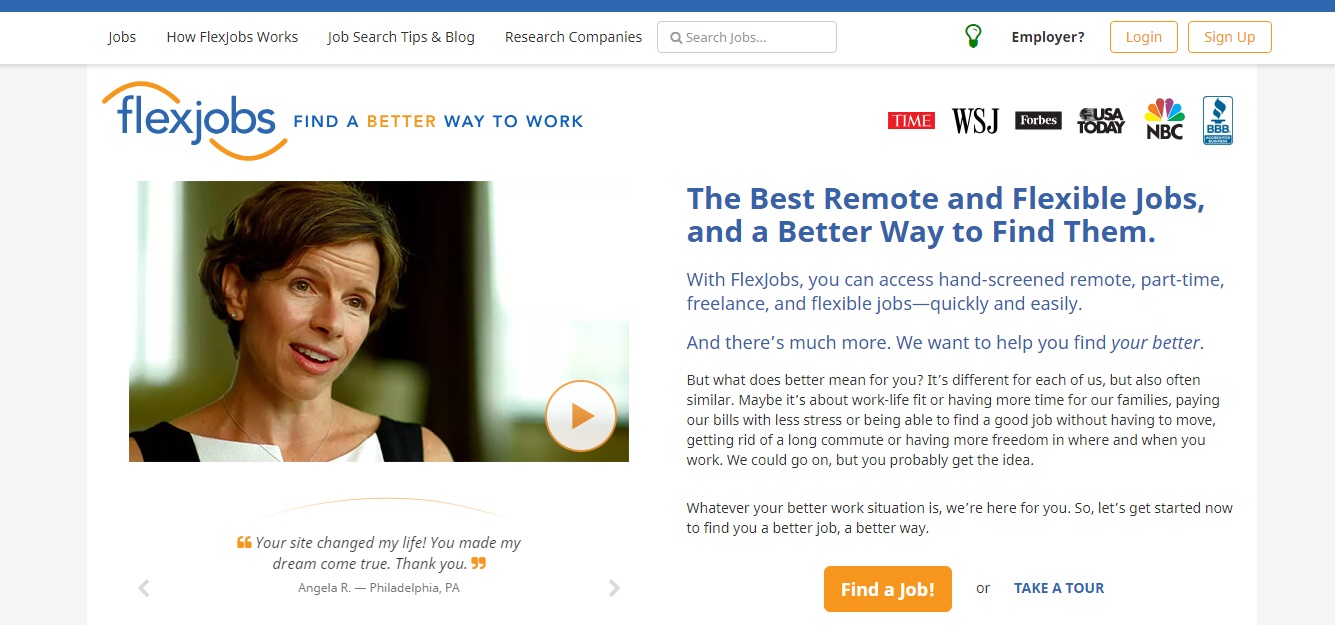 One site that merits a place on our list of sites like Upwork based on the sheer number of job postings they have is FlexJobs. They've got dozens of categories (over 50 and counting) for freelancers of all kinds which means it's virtually impossible not to find a client or two using FlexJobs.
At the time of writing, FlexJobs has more than 50,000 listed clients searching for freelancers just like you. The platform even offers career coaching services, advice, webinars and events to help you reach your professional goals in 2022 and beyond.
SolidGigs
I also have to mention SolidGigs in this list. While it's not technically one of the many Upwork competitors, SolidGigs filters through dozens of sites like Upwork and other freelance job boards and then hand-picks the best options for you each week.
SolidGigs also assigns freelancers their very own gig-hunters who pore through thousands of job listings to send you personalized matches that suit your scope and level of expertise. This can save you significant amounts of time while giving you access to the top 1% of freelance listings that align with your skills and interests. You can learn more about how this works in our SolidGigs review.
If you're tired of the endless scrolling on sites like Upwork, you can try SolidGigs for just $2.
Designhill
Designhill helps to connect employers to freelance designers to work on a variety of creative projects. The website enables employers to create project contests to find the best freelancers online while benefiting from unique design entries to boot. They can also find specific freelancers by seeking out targeted services using the Designhill search feature.
Designhill has plenty to offer its graphic designers, web designers, and other freelance design experts too. The site entices creatives by giving them an opportunity to design their own shirts, have them printed, and sell them in their own online stores. This gives freelance designers access to another valuable source of income over and above their freelance design work. All while helping them to build their brands and recognition at the same time. As of 2022, the platform has over 152,000 world-class designers signed up, who have satisfied the needs of 116,000 clients to date.
We Work Remotely
With a reported 3 million active users per month, We Work Remotely is a job website that offers a myriad of job postings, including freelance design-related positions. People or businesses looking for designers will need to spend $299 to list their projects on the website, which ensures that the jobs that are posted are high quality and are far more likely to pay.
We Work Remotely deals with exclusive clients like Amazon, Google and InVision, and freelancers don't even need to create profiles to view the available listings. Simply click on the job link and you'll be able to see exactly what's on offer. We Work Remotely is a great resource for both part-time and full-time freelance gigs, and offers a variety of filter and search tools to help you find jobs that suit your skill set.
Behance
Behance provides job listings for freelancers across the professional spectrum, from web designers and app developers to animators, illustrators, digital artists and designers.
By adding quality project samples to your Behance profile, you can ensure that a community of like-minded creatives will see your work, winning you great exposure and more clients. Essentially, Behance is a social media network of sorts, enabling its users to connect with other designers and creators. The site's job section offers plenty of leads for reliable, high paying freelance work as well.
Fiverr
If you haven't been to Fiverr recently, you should really check it out. They've really taken this site places. While it used to be a site where a freelance could get paid $5 to do some light work, now freelancers charge hundreds or even thousands of dollars for some of their gigs. Fiverr also offers an Extra Fast Delivery option for clients who need services performed in less than 24 hours, which is a great way to make money if you're adept at handling tight deadlines.
With their acquisition of invoicing tool Fiverr Workspace, Fiverr has really stepped up their game for freelancers making them an extremely valid Upwork competitor. The website is easy to use, offers a broad scope of jobs with an equally wide range of client budgets, and focuses on sectors like graphic design, content writing, digital marketing, and web design, making it an excellent choice for freelancers of all walks of life.
Freeup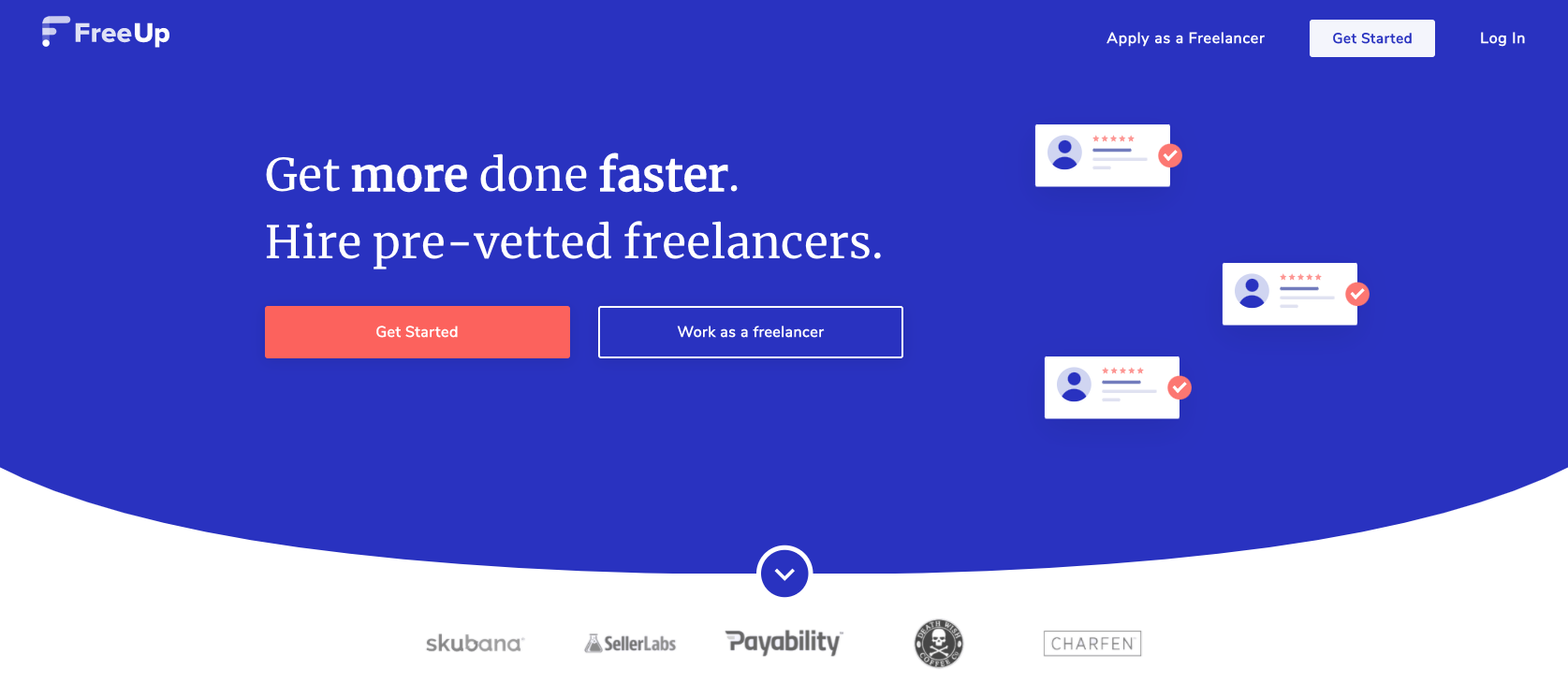 Built with the idea of connecting clients with the top 1% of high-quality freelancers, Freeup is a premium marketplace that's a bar above other sites like Upwork, Fiverr, or some sites that might be lower on the quality scale.
The catch? You have to apply to be accepted as a premium freelancer on Freeup's site and will be pre-vetted before you are allowed to take on any projects. If you are approved, though, you'll likely enjoy higher rates paid by clients who don't try to nickel and dime you.
Toptal
Another company attempting to raise the bar on sites like Upwork is Toptal. It stands for "Top Talent" and their goal is to only bring on the top 1-2% of freelance talent that applies to them. If you're highly specialized in your field and are looking for top-tier positions and projects, this freelancing site may be the ideal option for you.
Understandably, it's very hard to get accepted as a freelancer on Toptal. But if you're looking for sites like Upwork that are a bit higher-caliber, Toptal could be a good fit for you. This site attracts businesses that are looking for the very best freelancers in their fields and are willing to pay accordingly.
Freelancer
Perhaps one of the most similar sites like Upwork on the market is Freelancer. They've got a steady stream of new freelance jobs for freelancers of all disciplines and have a fairly low barrier to entry. You can also browse most jobs before you ever sign in.
Freelancer offers over 1800 job categories and more than 32 million users in 2022, making it one of the world's largest job-seeking marketplace platforms. They've been around for over 10 years, and today Freelancer is a go-to gig seeking a site for thousands of freelancers and businesses who wish to collaborate on tasks of all scales and natures.
For freelancers, the clear key benefit of this platform is the immense offer of projects to choose from. In turn, businesses find all kinds of freelancers here, capable of doing almost anything, at an affordable price. The platform even includes handy tools like private chat via text, voice call, and video call to help you communicate directly with your clients.
GURU
What I like about GURU is, unlike some of these Upwork competitors, they have what seems like an infinite list of disciplines and niches. So even if you have an obscure favorite kind of work, chances are, they have clients looking for you.
The site's extensive listing categories highlight why so many people prefer the flexibility of freelancing. It includes programming and development, design, and art, writing and translation, administrative and secretarial, sales and marketing, engineering and architectural, business and finance, education and training, and legal listings. GURU's clients have paid over $250 million to freelancers so far and boast a collection of over 800,000 employers worldwide.
Upwork
Of course, I have to mention Upwork at some point in this list. While there are many quality sites like Upwork, few have the history and the robust ability to get you, freelance clients, fast.
If you're just getting started particularly, try Upwork and see if it's a good fit for you. You can also kickstart your success on the platform with our guide explaining how to get jobs on Upwork in 7 days (with no experience). Upwork offers a vast range of work listing categories to choose from, and even won the G2's 2021 Best Software Award for its high quality and secure freelancing platform.
PeoplePerHour
Next on the list of sites like Upwork is PeoplePerHour. As you might guess from their name, one thing that sets this Upwork competitor apart is they focus primarily on work you can get paid by the hour to complete. PeoplePerHour is a British freelancing site that focuses primarily on the European market and makes the hiring process easy for all parties involved. It offers a high volume of daily job postings and even boasts Android and iOS apps for freelancers on the go.
While this may not jive with you if you're more of value-based pricing or charge-by-the-project kind of freelancer, it's still a decent option for getting your foot in the door with new clients and building your portfolio. You can withdraw your earnings using a variety of trusted payment options too, including Skrill, Payoneer, PayPal and bank deposit.
Hubstaff Talent
As of 2022, Hubstaff Talent has over 108,000 active profiles registered in more than 100 countries. It's available to freelancers across the globe, can be integrated with other remote work apps, allows you to send personalized messages to your clients, and even offers customer service tools, including live service chat features.
What's great about this next site is that it's similar to Upwork, but it's free. They don't take a finder's fee like many of these Upwork competitors do. Hubstaff Talent is a great way to find new clients and start building your portfolio.
While they do have a lot of full-time positions (which may not be what you're looking for as a freelancer) they do have a lot of part-time or contract jobs too.
Credo
As far as sites like Upwork go, this next one has the most narrow focus I've seen. It's not necessarily a bad thing, but Credo focuses primarily on SEO, PPC, or digital marketing freelancers. It enables clients to find pre-vetted and trusted digital marketing companies to meet their unique marketing needs.
If you don't fall into one of those categories, not to worry: there are lots of other Upwork competitors on the list here. But if you are an SEO, PPC, or digital marketing expert, Credo could be a great fit for you.
Outsourcely
Our last recommendation is technically a site similar to Upwork, but we found it's pretty basic. Outsourcely's goal is to connect freelancers with startups who are on a tight budget but need extra talent for a short amount of time.
Outsourcely accepts remote workers and freelancers from over 180 countries who specialize in design, web development, mobile applications, writing and content, sales and marketing, customer support, business services and administration. The platform charges no commission fees and has a pool of 400,000 freelancers and counting as of 2022.
Bonus:
Vollna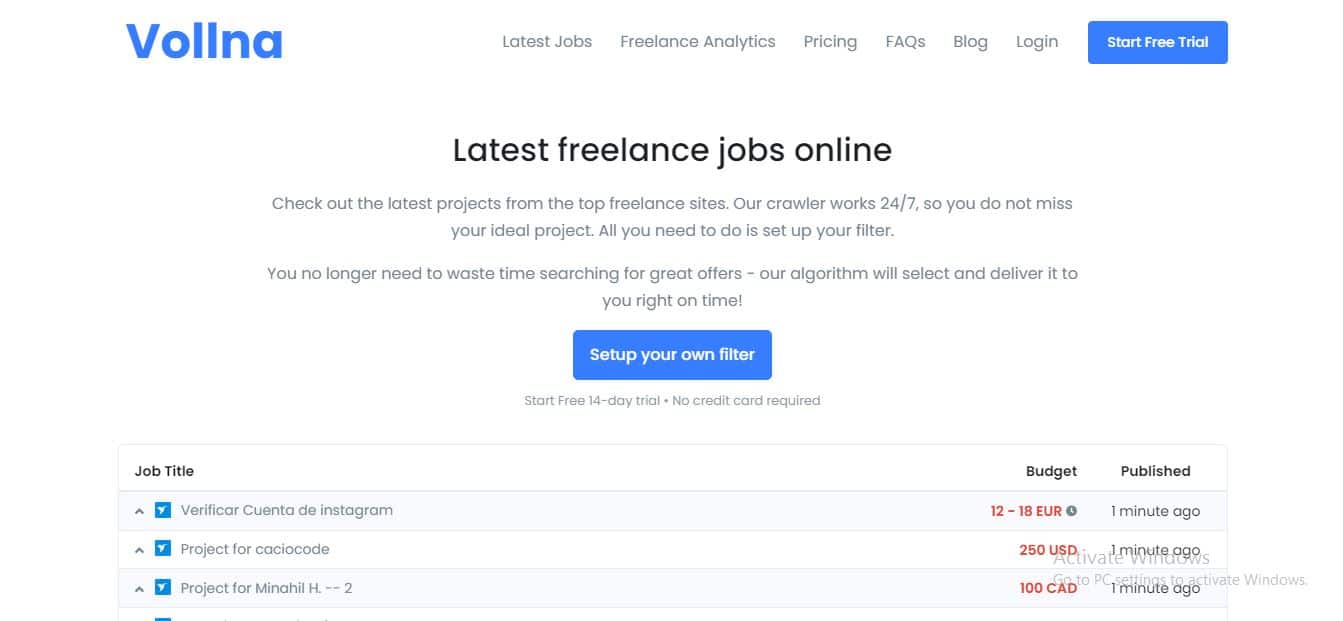 What's great about Vollna, you might ask? Created by a fellow freelancer, we believe that Vollna is a unique job that crawls the best freelance websites (Upwork, Fiverr, Guru, Freelancer, etc) and delivers all the latest jobs to your inbox or mobile phone, anwhere and anytime.
Vollna has a mobile app and sends you real-time notifications via email or the app when job listings matching your skills are posted. This gives you more time to apply for new jobs and gives you the opportunity to meet your full earning potential!
Need more?
If you're still looking for more sites like Upwork where you can get freelance clients fast, try downloading our free ebook: 25 Top Freelance Job Sites for Finding Real Clients with Big Budgets.
Enter your email below and we'll send it right away:

That's it!
If you're on the hunt for sites like Upwork but not sure where to start, now you've got 14+ great new options to review.
Remember, not all Upwork competitors are created equal—and you may find after a while that even Upwork isn't the best fit for you.
However you choose to proceed, I wish you luck in finding your next freelance clients!
Keep the conversation going...
Over 10,000 of us are having daily conversations over in our free Facebook group and we'd love to see you there. Join us!