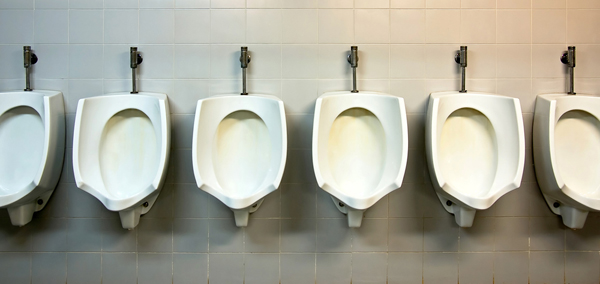 Running a design business is hard. And sometimes it can be pretty touch on your pocketbook. But there are some pretty common ways we all throw our profits down the toilet. Today, I'll mention a few and attempt to help you avoid them.
After you read through the list, let me know which ones you relate to the most and how you're going to put your saved money to better use.
Toilet Trap #1: New Technology
You don't need to buy the latest and greatest technology to run a successful design business.
You'll also enjoy this episode of our new podcast...

Sure, you need software that can get the job done and hardware that doesn't freeze up every time you open a major project, but you don't need an iPad or a fancy new computer every time Apple decides to upgrade.
Toilet Trap #2: Eating Out
There's an old business adage that says something like "Never eat lunch alone". It implies you should always use lunch as a way to network.
I don't disagree with the importance of networking, but a $15 lunch every day can really add up. Do you realize that even if you only eat out 3 times each week for $15, you will spend $180 each month?
Put that toward a new computer and you'll have it in no time.
💵 Turn complete strangers into paying clients using our new easy-to-follow workbook course, Cold Emails that Convert. Disover the framework we use to book thousands in new clients each month. Save 30% in April only with promo code MILLO30. Click here to learn more.
Toilet Trap #3: Stock Art
A lot of designers pay tons of money for stock art that's (let's face it) not very good. Try partnering up with a photographer or illustrator who is struggling to get their business off the ground as well. Chance are, you'll be able to find a good deal and also get the kind of stock art you deserve for your designs.
Toilet Trap #4: Web Hosting
If you are a web designer (and you're anything like me) you likely own a bunch of web sites. Whether they are actually generating revenue, they work as good portfolio pieces, they belong to other clients, or you're just keeping them around for nostalgia, consolidate your costs.
Host all your sites in one place to cut down on hosting expenses.
Gid rid of URLs that are unimportant or unnecessary.
Sign up for 5+ years of business website hosting instead of one or two years at a time. It's usually cheaper.
Toilet Trap #5: Office Space
A lot of designers or design firms pay way too much for their office space. They either think they need a huge space with ping-pong tables and big screen TVs, or they simply buy furniture that is way too expensive.
Until your design business can really generate a lot of income, you can settle for a simple desk and work area with a computer that simply gets the job done.
What sucks your money away?
What Toilet Traps have you found as you work to build your design business? How have you learned to avoid them? What do you do with the money you save?