This post may contain affiliate links. See our affiliate disclosure for more.
Every project you work on has a beginning and end, right? You do the work, get paid, and move onto the next project.
But how invested are you in your clients' success? Do you ever check back to see if your work achieved the desired results?
For most, the answer is 'no.'
This is why so many creatives are boxed in to being a supplier rather than a strategic partner.
[Tweet "Switch from supplier to strategic partner in 3 easy steps. #freelancing"]
Maybe it's time to step out of the old paradigm and make your current "end" the new "middle."
Try approaching your next project using these three steps:
Step 1: Set a goal
At the beginning of the project, set a goal(s) with your client.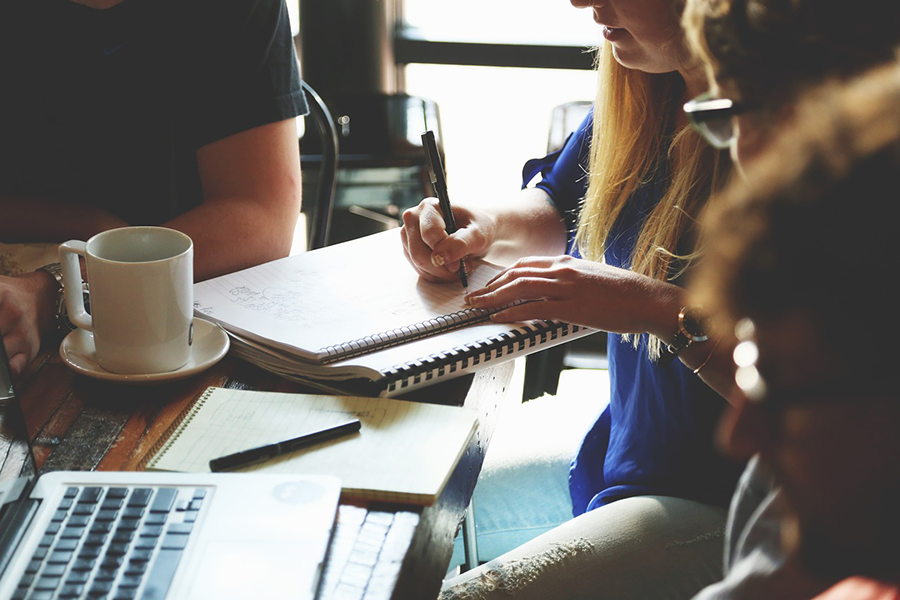 What will success look like?
What are they hoping to accomplish?
Step 2: Ask for feedback upon project completion
This is 100% scary, but you really want to know.
Never be afraid of feedback; it helps you improve.
[Tweet "Never be afraid of feedback; it helps you improve. #entrepreneur"]
There won't likely be anything to measure this early in the game. That's why you want to go to the next step.
Step 3: Check-in 6 to 12 months later
The check-in serves a number of purposes:
seeing the results of your work,
building the partnership, and
future planning (potentially more work for you)
Here's how to do it:
Reaching out (phone call or email)
Hey John,

I wanted to check in with you regarding <insert project>. It's been about a year, and I'd love to schedule a few minutes of your time to discuss your results and brainstorm ways to enhance or build on what you're doing.

There's no cost to you and no preparation needed. I just want to make sure your project is performing well and that you're getting the maximum benefit from the work we did together.

When would be a good time?
Check-in meeting
When you meet with your client, ask (at a minimum) these 5 questions:
On a scale of 1-10, how has this project performed over the last year?
What would make it a 10?
What is your goal for the next year?
What are the 3 biggest challenges standing between you and your goal?
How are you planning to overcome these challenges?
Common problems you may uncover:
Poor customer awareness/understanding of project
Inconsistent application of project (i.e. not following brand guidelines)
Lack of use of project (i.e. never posting on a new blog)
Here's where you offer your best advice, even if it's not going to bring you immediate business. Brainstorm with your client how to address their problems, and even if they go another route, they'll remember your interest in their success.
Almost always, if a client feels like you care, they'll be back with their next project.
[Tweet "Almost always, if a client feels like you care, they'll be back. #smartbusiness"]
From supplier to strategic partner
Becoming a strategic partner boils down to one thing: learning about their business.
How do they make money?
What kind of money do they make?
What are their financial goals?
After all, that's why businesses exist!
(Of course, often there are other reasons people start companies, but rarely does anyone start a business and say, "This isn't financially viable. Let's do it anyway!")
Your turn
Are you a supplier or strategic partner? Share your tips, ideas, and thoughts in the comments!
Looking for other ways to create repeat clients? Check out these posts:
Keep the conversation going...
Over 10,000 of us are having daily conversations over in our free Facebook group and we'd love to see you there. Join us!