Table of Contents
This post may contain affiliate links. See our affiliate disclosure for more.
So you're a budding web designer, maybe fresh out of college or taking the leap into freelancing, and you don't have any work to show prospective clients.
Starting a web design design business with no portfolio can be difficult, but it's possible.
See, most businesses don't want to hire a designer without seeing strong work examples. Would you part with your hard-earned money for a product you haven't seen? Business owners feel the same way—they want to know their money will be well-spent. But how can you create a web design portfolio without any clients?
Talk about frustrating.
The good news is, you're in the right place. We'll cover how starting a web design business with no portfolio works, so you can get your freelance web design business started.
How to start a web design business without a portfolio
There is more than one way to go about starting a web design business with no portfolio. Cold pitching clients probably won't work, but if you think outside the box and put in a little bit of creative effort, you'll land that first client in no time. From there, building a stunning portfolio will be easy.
Here's some ideas to get you started:
Showcase school projects
If you studied web design in college, you definitely have examples of your work to show prospective clients. Even if the projects are older, a little amateur, or not a fully-functioning example, these are a great resource to draw on. Scroll through your archives and identify your best work, then polish what's there to prove what you can do.
Even if you didn't study web design, specifically, if you're pursuing this as a career now, odds are you have a parallel skillset.
You can repurpose graphic design, coding and even writing examples to give your new clients an idea of your style and expertise. All of the sudden, you've gone from starting a web design business with no portfolio to having a limited portfolio you can use.
Do work for family and friends
Web design is something that every single business needs these days. This means that someone in your circle needs help building a website.
Reach out to your family and friends and ask if you can practice your talents on them. I guarantee someone will take you up on the offer.
Since this is a favor and a trial-run, it's vital to set clear expectations up front. Be honest about the level of experience you have and what your capabilities are. On the flip side, set clear boundaries about the scope of work you are agreeing to. You don't want to get stuck updating your 2nd cousin once removed's website for the next 10 years.
Network
Sometimes landing a quality gig is just as much about who you know as it is about what you know. When you are trying to find your first freelance client, the first step is to reach out to your network.
Put it out on social media that you are starting a web design business with no portfolio. Let your colleagues know, friends, family, mentors, peers…anyone who might be willing to help you out.
The advantage to this approach is that the people who know you already know your background and how talented you are. Your network can trust you and your work, so they can recommend you without reservations to their acquaintances.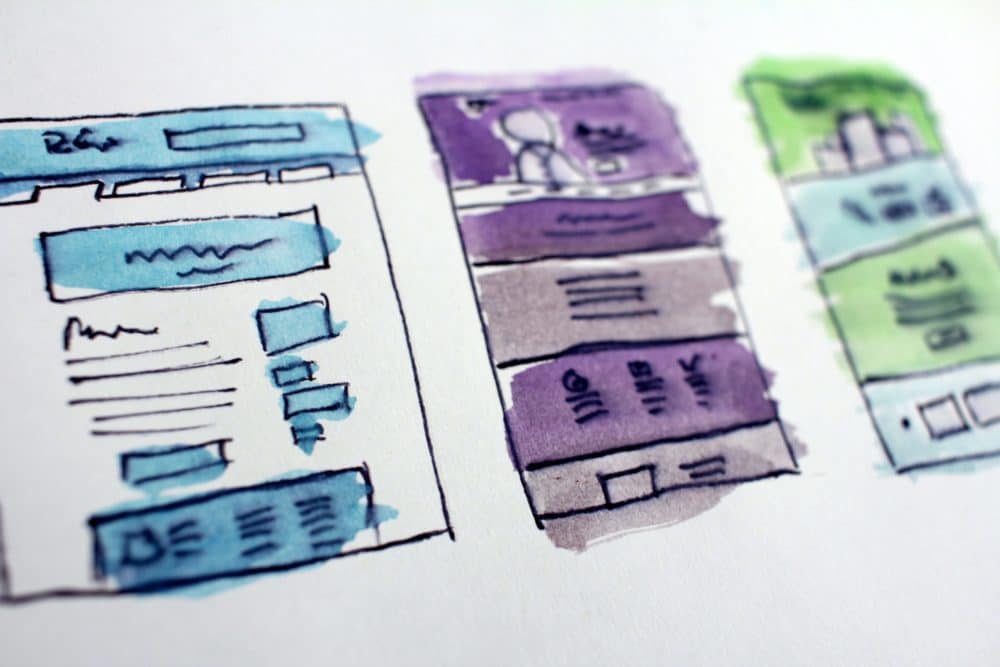 Create mock websites that show your capabilities
There's no rule that says the portfolio projects you show have to be from actual clients. So when you're just starting your web design business with no portfolio, it can pay off big time to build a few websites out of your own head.
You can either select companies you'd love to work with and build a new concept around that, or create fake brands from your interests and create a website from that. Either way, be sure to include examples of your best ideas, navigation, strategies and design.
Work for free
Sometimes you need the real thing to ensure your work is top-quality. So as a last resort, you can reach out to small businesses in your local area and offer to do work for free or at a drastically discounted rate.
Say something like, "Hello! I am starting a new web design business and I'm looking for opportunities to build my portfolio. I've noticed your website is a little dated (or has bugs, or maybe they don't even have one). Would you be willing to let me take a shot at redesigning it?"
Just as with an offer to help family and friends, it's important to set clear expectations in this situation. But it's also vital to treat the project just as you would any paying customer. You need to deliver portfolio quality work, or the whole exercise has been a waste of everyone's time.
Tips on starting your web design business portfolio
Even with creative approaches, it's tough starting a web design business with no portfolio. Eventually, you are going to need a killer portfolio full of work examples to really grow your freelance empire.
How to get started on your portfolio
It may seem obvious, but the first step towards building an amazing portfolio is to perfect your own brand. Your website is the first thing that prospective clients will see, and if you can't make a beautiful site for yourself, why would they think you can do it for them? So spend the necessary time and investment on yourself first.
Check out these top WordPress themes for freelancers to see if one might help you get started.
Another quick way to gain portfolio pieces and exposure when starting a web design business with no portfolio is to enter competitions.
Even if you don't win, finalists are generally showcased on the contest website and sometimes earn cash prizes. If nothing else, you'll come away with some great portfolio pieces.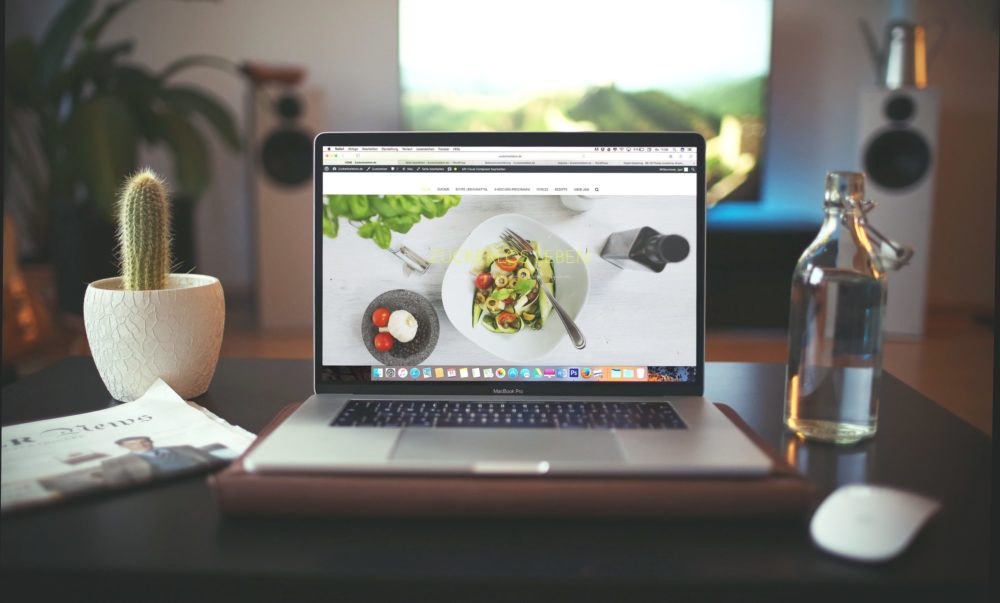 What to include in your web design portfolio
Your portfolio is like a resumé, so it needs to highlight all of your relevant skills. To that end, you need to have examples of gorgeous design in your signature style, but also things like navigation, magazines, e-commerce, and even mundane things like contact pages if they are a standout example.
Remember, companies need more than just a flashy homepage. They need to know you can tell a story and deliver functionality at the same time.
You should also have supporting information in your portfolio. Tell your sales leads a bit about yourself and about each project you are showcasing and why.
Don't take over with too much copy, but explain points about the design that you would if you have the client sitting across a table from you. Testimonials are also a huge value-add.
Try to think about your portfolio from the point of view of your prospective clients. What do they need to see to hire you on the spot? Then make sure it's in there.
What not to include in your portfolio
When you are just starting out, it can be tempting to throw anything and everything into your portfolio. Keep in mind the end goal. A portfolio exists to showcase the absolute best you can do.
When you are starting a web design business with no portfolio, quality is almost always better than quantity. Use the extra space to give more detail about the projects that you do have.
After you've compiled everything you can think of to show off, it's time to edit. There are likely a handful of things that you should just leave out of your web design portfolio.
If you are uncertain about a project or example, it's probably best to just leave it out. If you can't even convince yourself it's worth including, business owners probably won't be impressed either.
Once you're done building and self-editing, be sure to share your portfolio with a handful of trusted contacts and ask them to review it. Another pair of eyeballs is always a good thing, and they will almost certainly have ideas that you haven't thought of that will better demonstrate your skills.
Conclusion
Starting a business is scary, no matter what industry you're in. Starting a web design business with no portfolio is possibly even more daunting. Without work samples, you're asking clients to take a huge leap of faith, trusting that you are the right fit for their business.
Move forward with realistic expectations—it may take awhile to land the kind of paying clients that you want to work with. In the beginning, you may need to low-ball your work, which can be frustrating when you know the value you are adding to a business.
The key is to realize that this time is an investment in yourself.
Treat your beginning projects like the branding opportunity that they are. Every portfolio piece you complete adds to your growing collection of evidence that you are the kind of web designer that larger brands want to work with.
What are you waiting for? Get out there and start building that portfolio!
Keep the conversation going...
Over 10,000 of us are having daily conversations over in our free Facebook group and we'd love to see you there. Join us!